Deadline for voting is Sunday, December 18th before 5 PM Eastern Daylight Time.
Budgie of the Year Contestants
January 2017 - "THIS YEAR I'M GONNA. . . (aka Budgie Resolutions)
SMOL
(SmolBirb)
February 2017 - JUNGLE BUDGIE
SYD
(JRS)
March 2017 - UPSIDE DOWN BUDGIE
BONDI
(JRS)
April 2017 - WET BUDGIE
Oscar
(ReggieBird)
May 2017 - BUDGIE FOOD FACE
Sweetie
(justmoira)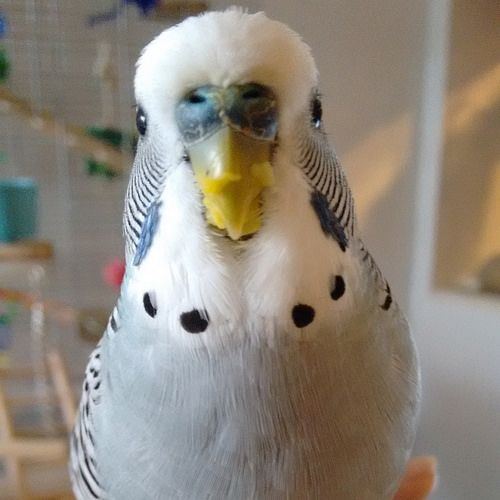 June 2017 - PATIENTLY PREENING
Hermes [preening Izzy]
(BooksBudgies)
July 2017 - HOLLYWOOD RED CARPET POSE
BONDI
(JRS)
August 2017 - NINJA BUDGIE
NIKO
(Hunterkat)
September 2017 - Budgie CloseUp
SYD (JRS)
October 2017 - STRANGE/SILLY FACE
FIDO (ReneBC)
November 2017 - FLUFFIEST BUDGIE
IZZY (BooksBudgies)
PLEASE
Take the time to Vote
for YOUR favorite photo
from the ones displayed above
The deadline for Voting is
5PM Eastern Time Thursday, December 21st
The WINNER
of the coveted title of
Budgie of the Year
will be announced
December 23rd
Good Luck to All our Contestants!