07-04-2015, 01:51 PM
update on growing seed
---
as i might have mentioned on this forum or another one of the forums i am on, i said i would post a thread on growing seed with pictures and tips. this will be the "sequel" thread to my 'How to sprout seed' thread which you can look at here:
https://talkbudgies.com/diet-nutritio...t-seed-ii.html
i am currently growing red/white millet, spray millet, oats and flax seed. i am currently feeding the red and white millet since the seeds are out! i have learned some new things from growing this crop versus last years "happy accident" crop. i just prepared some new containers with soil to start the second crop and try some new ideas. i was going to start posting everything after my millet and flax have seeds, but now i am thinking i will post everything after the second crop has seeds (and i remember how i did everything so i cam share it!). i was a little disappointed in this years red and white millet, but i am hoping the second crop goes better.
so in a few months, i will be posting a thread named something like "How to grow seed", there will be lots of pictures, tips and steps on growing seed for your little fids!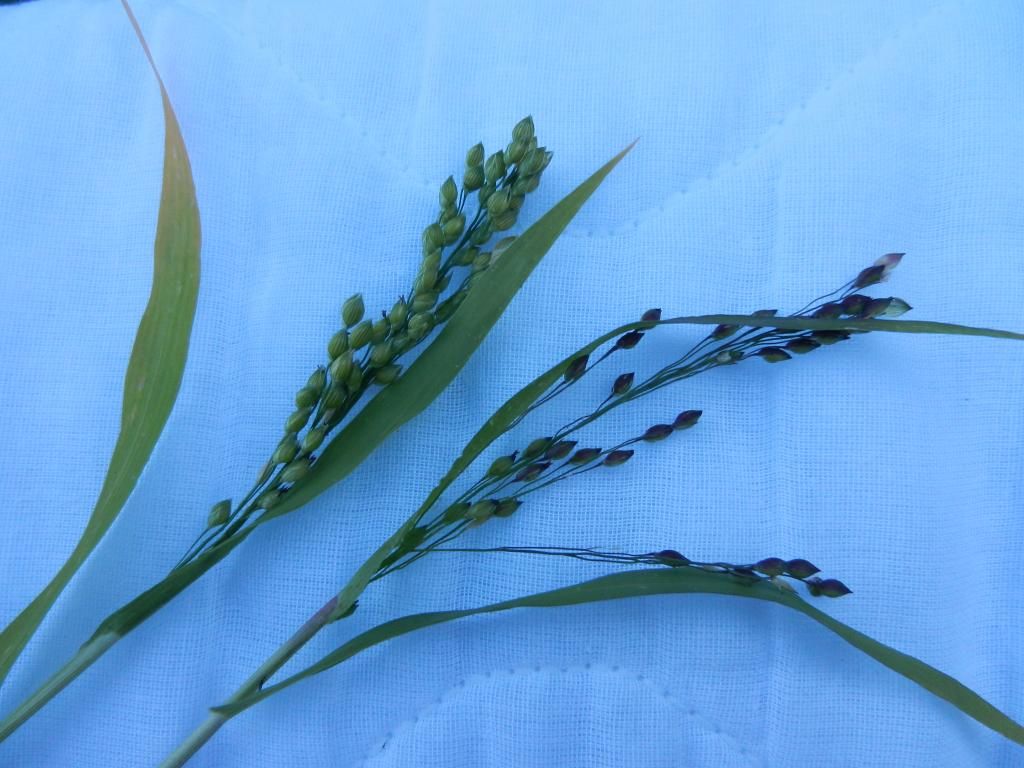 __________________
I have 8 parakeets, a cat, a rabbit, 2 frogs, 2 newts, about 22 self cloning marbled crayfish, 7 fish tanks, and 2 bettas. my 9 'keets are beyond spoiled with my DIY toys and 2 big trees to play on
Leon - Butch (RIP) - Baby Bird - Pickles - Bowie - Bobby - Leo - Ace - Cheerio