Hello everyone
My baby blue budgies are starting to really grow up! They are coming up on there 3 month out of the nest box date, and they are all very cute and in excellentt heath.
But please let me know about the genetics, I tried to figure it out but then a Normal Blue hatched out and I have no idea how to figure that in.
Dad Bubbles on the Left and mom Whoopsie on the Right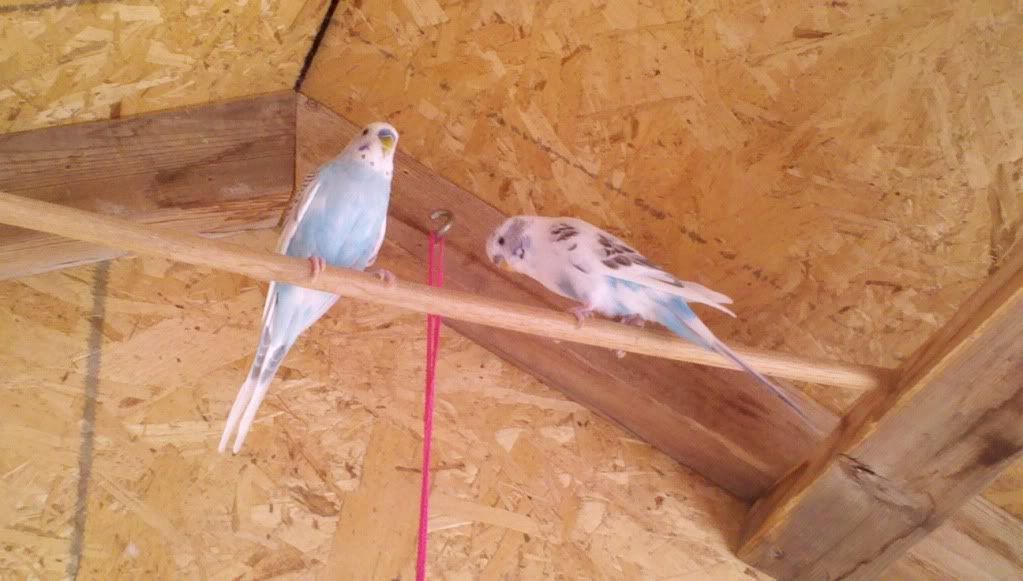 Daddy Bubbles shows Pied with no belly bar and has Clear flight wings. Mommy Whoopsie shows RPied. (Mommy Whoopsie is now prohibited from raising chicks, since she is a chick feather plucker.)
So here are the 5 chicks out of 7 eggs!
PLEASE TAKE A GUESS AT THE GENDER MOSTLY BUT GENETICS WOULD BE AWESOME TOO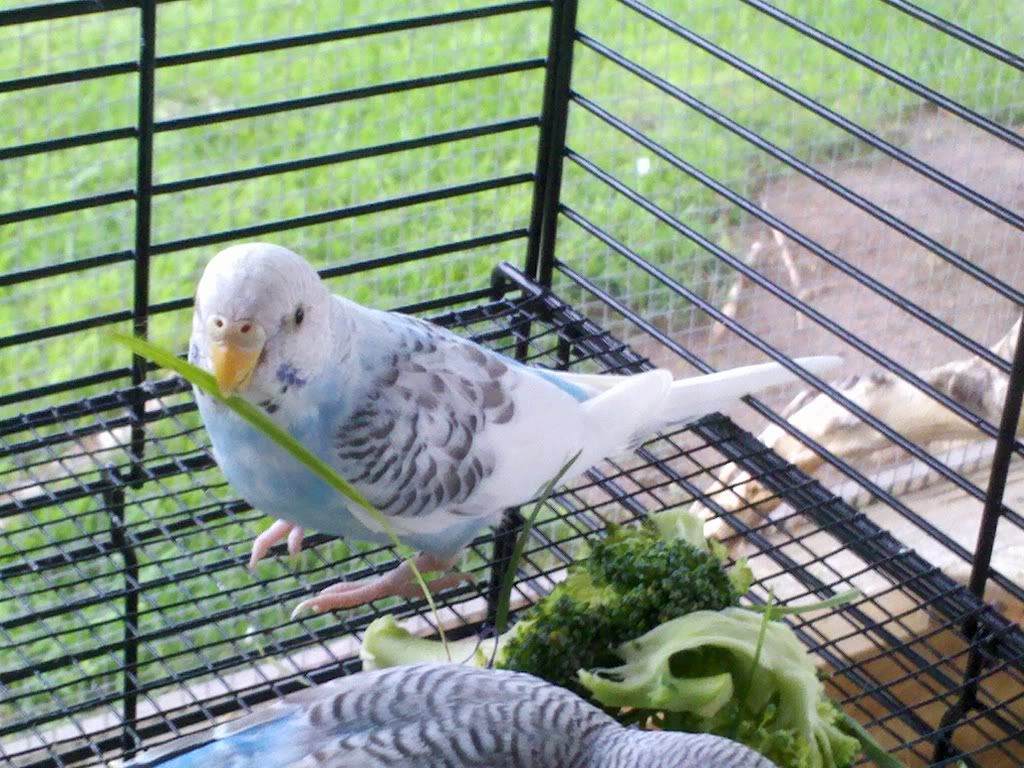 Baby Blue 1
Baby Blue 1, diffrent pose
Single baby blue 2.
Single baby blue 3. The normal blue boy!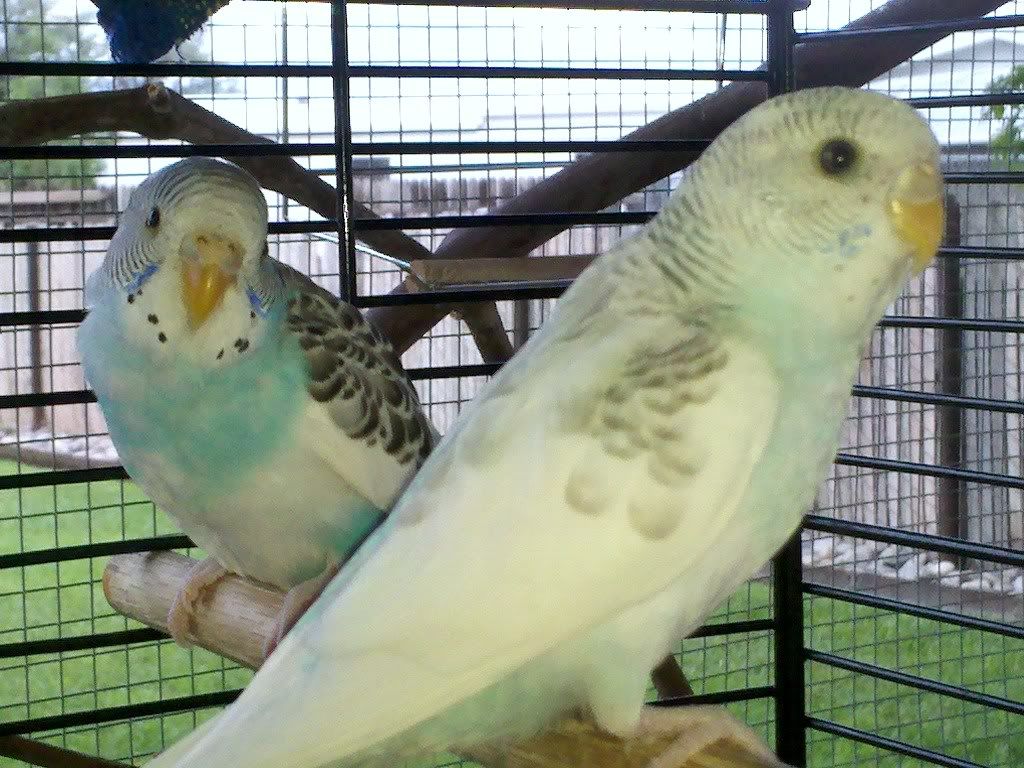 Baby Blues 4 in the back and 5 up front
Baby Blue 5 again.
Thank you for reading
:budge:
PS: all babies have belly bars and head patches except the normal blue