·
Member of the Month June 2014
Discussion Starter
·
#1
·
Hi. Everyone!!! This afternoon i was out in the back yard and this bird flew down right beside me while i was cleaning out the bird bath...This bird is wild i have never seen a Willie Wag Tail so Friendly..
Anyways the Willie Wag Tail was following me around the yard and when i stopped he was right behind me and pecked me on the back of the heal as if to say why did you stop walking I got him to sit on my finger but didn't get a photo as mum was inside...
Then i sat in one of the chairs out the back and he came and sat on the other chair right beside me it was so strange a wild bird doing this... Maybe it is dad and he has come back as a Willie Wag Tail but i'm being silly.. The Willie Wag Tail sat on the chair for ages and then jumped in the tree beside me.. I went back into the yard for a wonder and there was the Willie Wag Tail following me around the yard like a dog it was really funny and strange. Ill get mum to take a video of it next time he is here.
Do Willie Wag Tails do this maybe someone in Australia can tell me...I sat on the ground and he jumped on my lap...Hear are some photo's i took of him he is so cute..
Willie Wag Tail on the chair..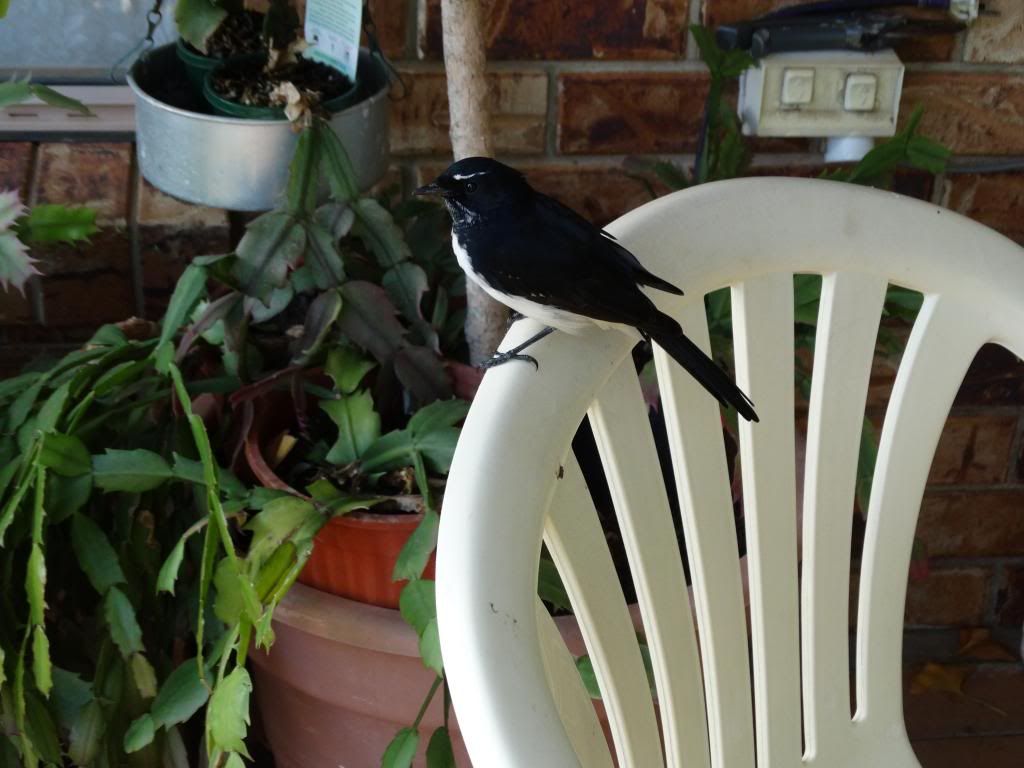 Right beside me.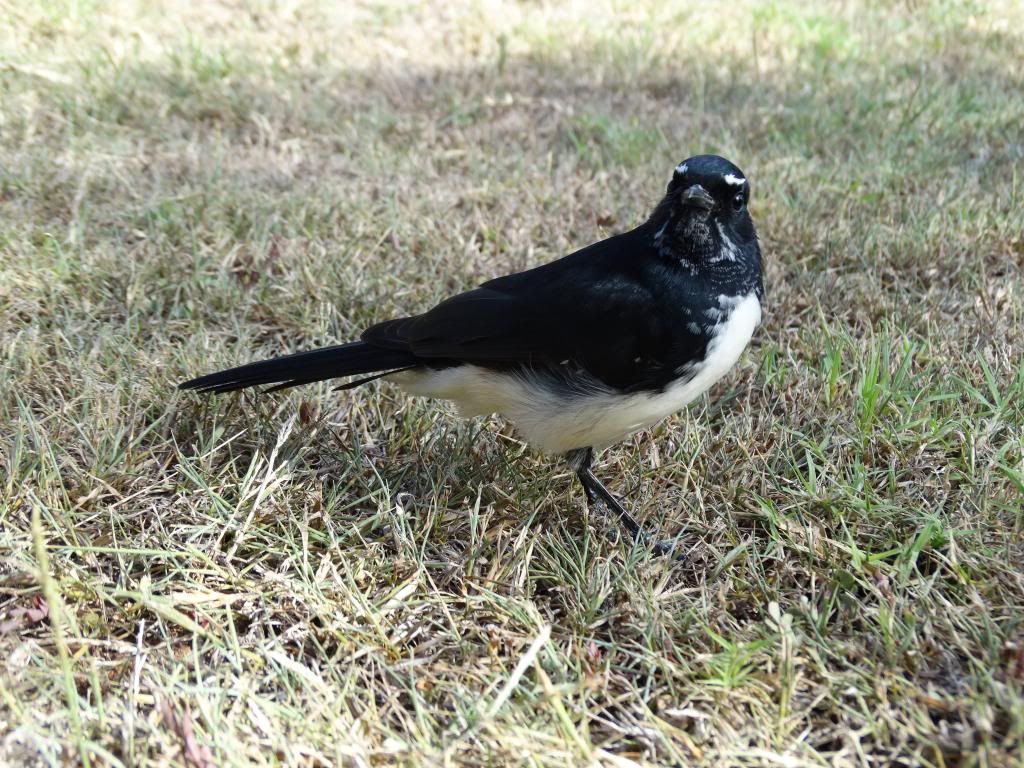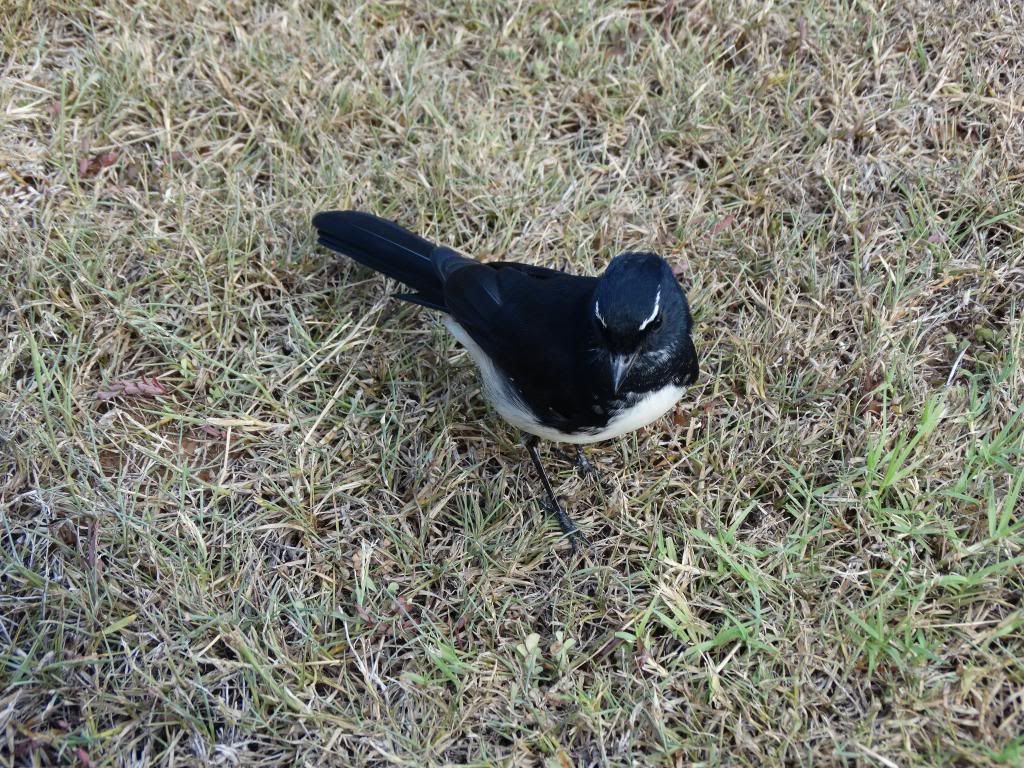 This is where he was going to jump on me..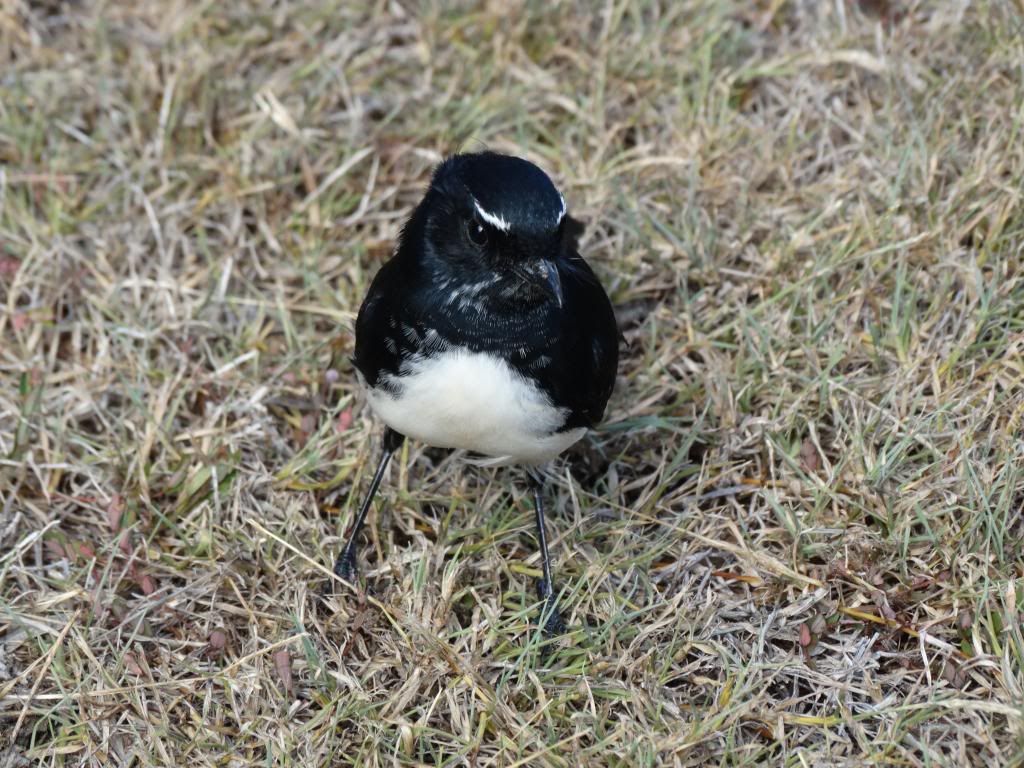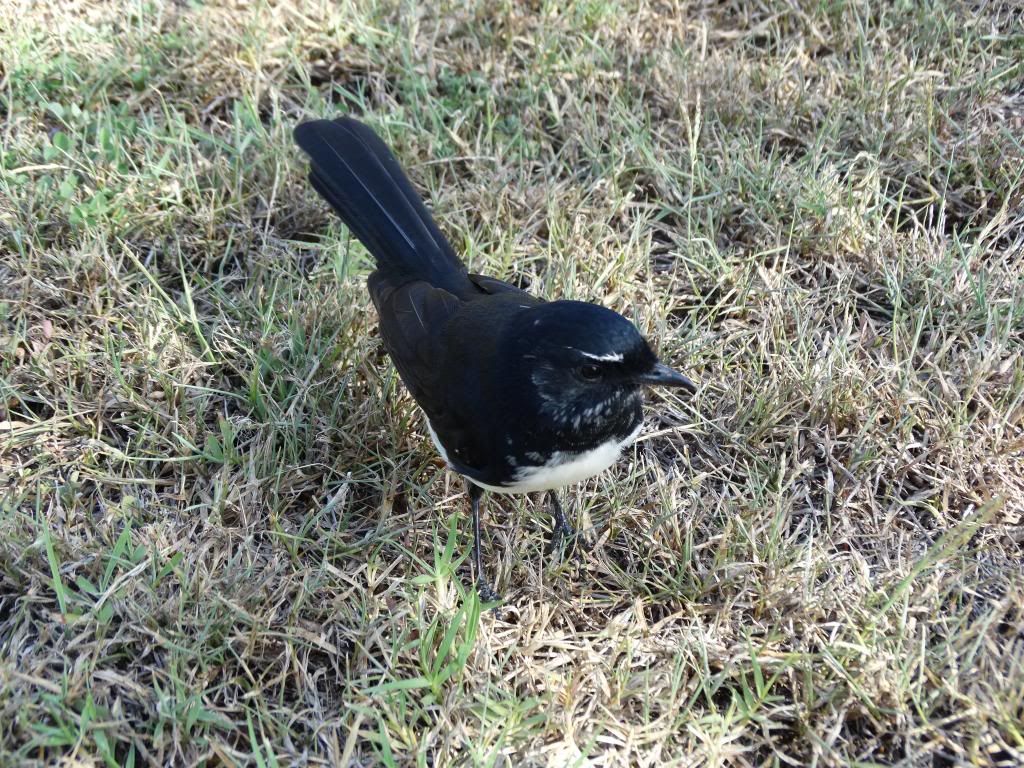 Sitting in the tree near where i was sitting.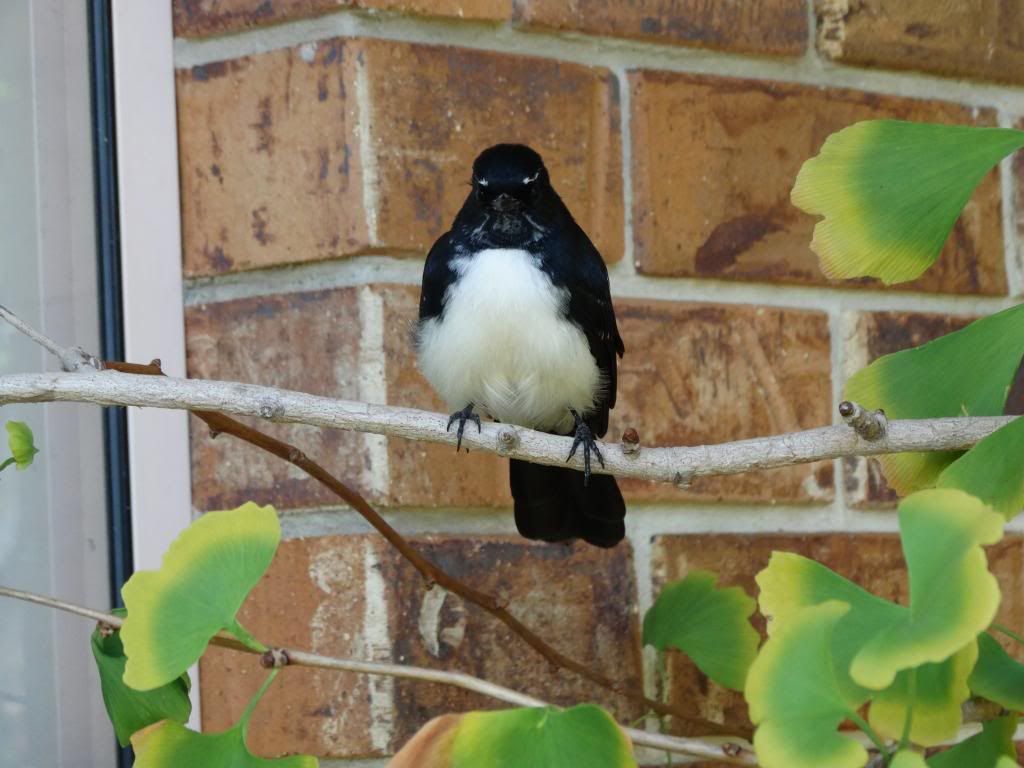 So Cute..Maybe he will make friends with Indi