Discussion Starter
·
#1
·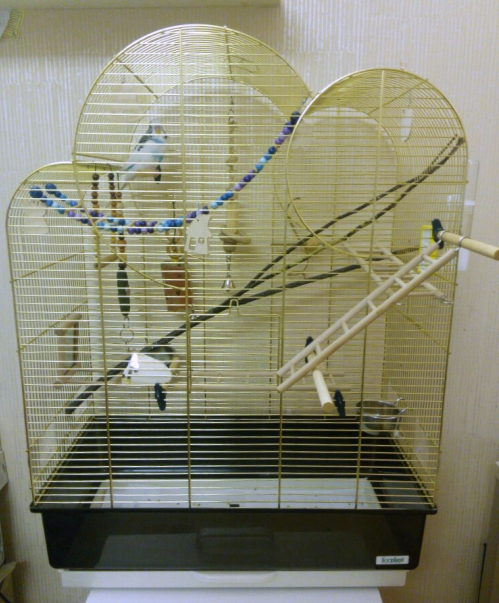 Here it is! (With the little dragon tucked in his 'bed' perch) Constantly being upgrated and updated with more stuff and better things! I keep it pretty simple and I like the naturalistic look of toys rather than the whole colorful thing (but I do love me some good accents). And half of his things are on his playground since he spends most of his days free to roam the room. Most of his toys are hand-made, so there's that too...
But I was wondering if I could house 4 budgies in this kind of cage or just two? Since I'm planning to eventually have the flock bigger, I'm wondering if I will have to buy a bigger cage once I plan on having more than 2?
The cage is 54x34x75cm or around 21x13x29 inch
Any thoughts?