·
Member of the Month June 2014
Hi. Everyone!! I have been taking photo's of our beautiful flowering trees they all look really nice at the moment and the smell is wonderful.. I went out to my garden on Christmas day and found i have corn cobs forming everywhere on my corn bushes so we will be having corn soon. Also Indigo will have fresh corn with no spray on them but i wash off the spray anyway when i buy corn snow peas etc. One tree in Bundaberg is called a poinciana trees they have red flowers on.. This one Poinciana tree that is in Bundaberg is the largest tree in the Southern Hemisphere.. The Cascara tree and the Poinciana tree are not native to Australia.. The Phalaria tree is a Native to Australia this is the one with the white flowers that looks like snow... This tree is growing in our back yard..The Cascara tree has yellow flowers and they look so lovely at the moment..The red flower with the black on it is called Stuart's desert pea, a native to Australian deserts... Later today ill post a tree that looks like snow it is beautiful we have this tree in our back yard and flowers when it rains.. Will add other photo's here as well Please enjoy..
Largest Poinciana Tree in the Southern Hemisphere in Bundaberg..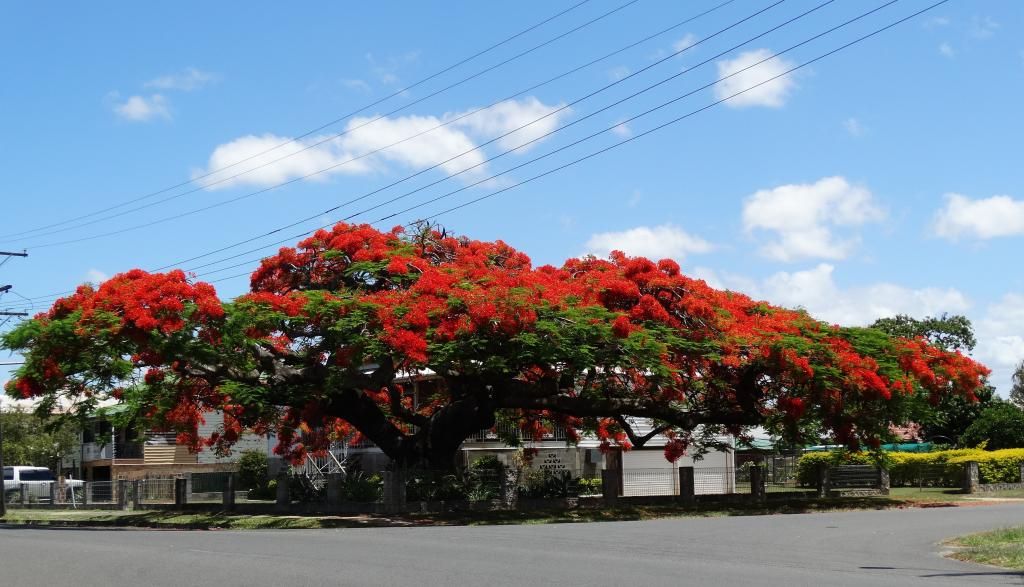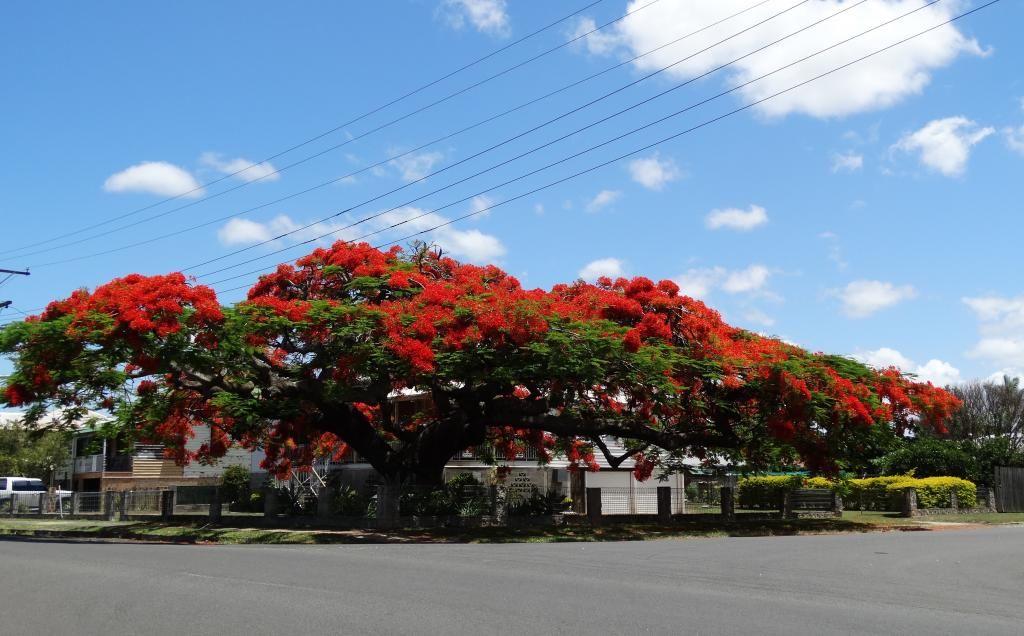 Poinciana Trees in Bundaberg.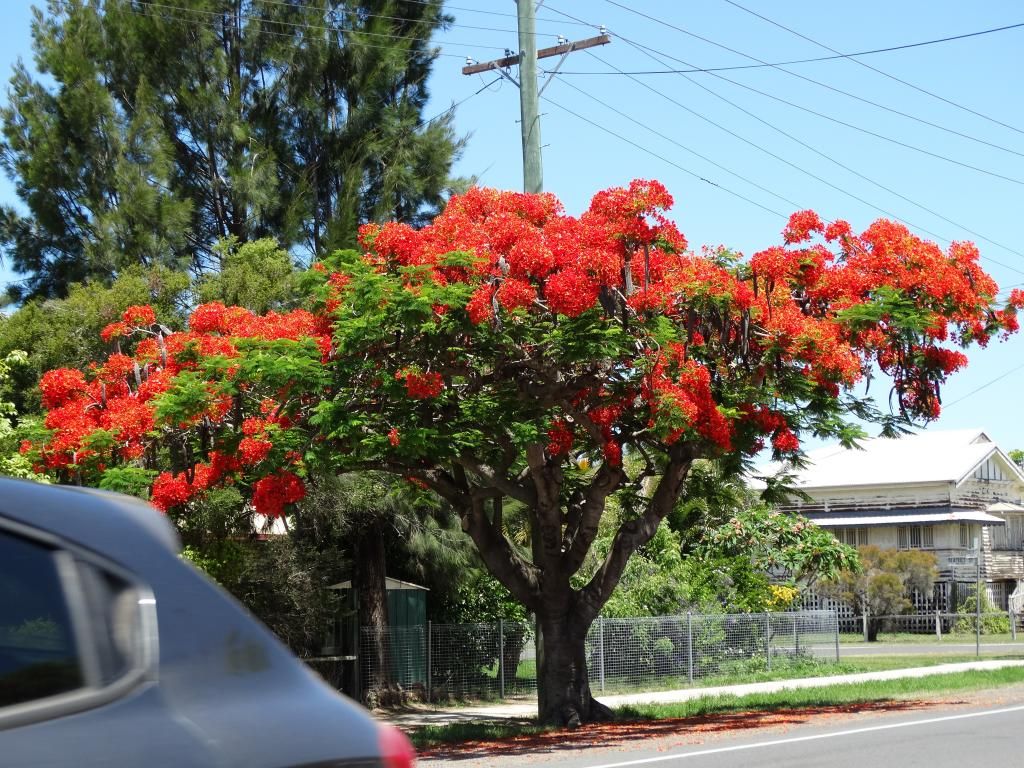 We drive down this road every day to see these beautiful trees.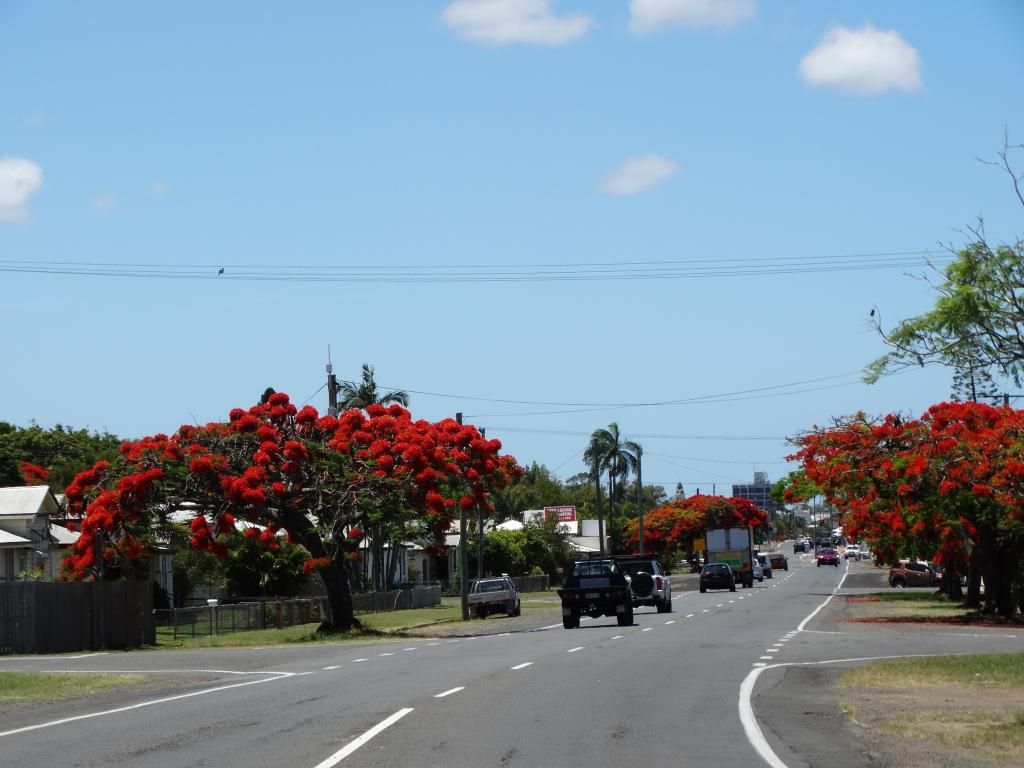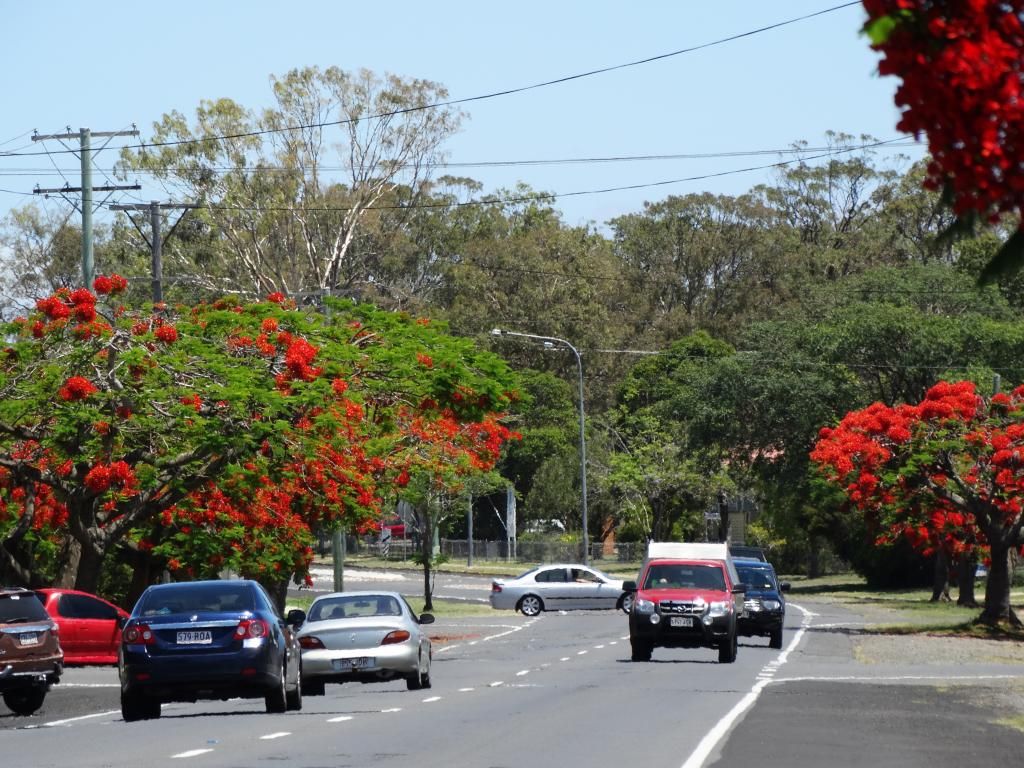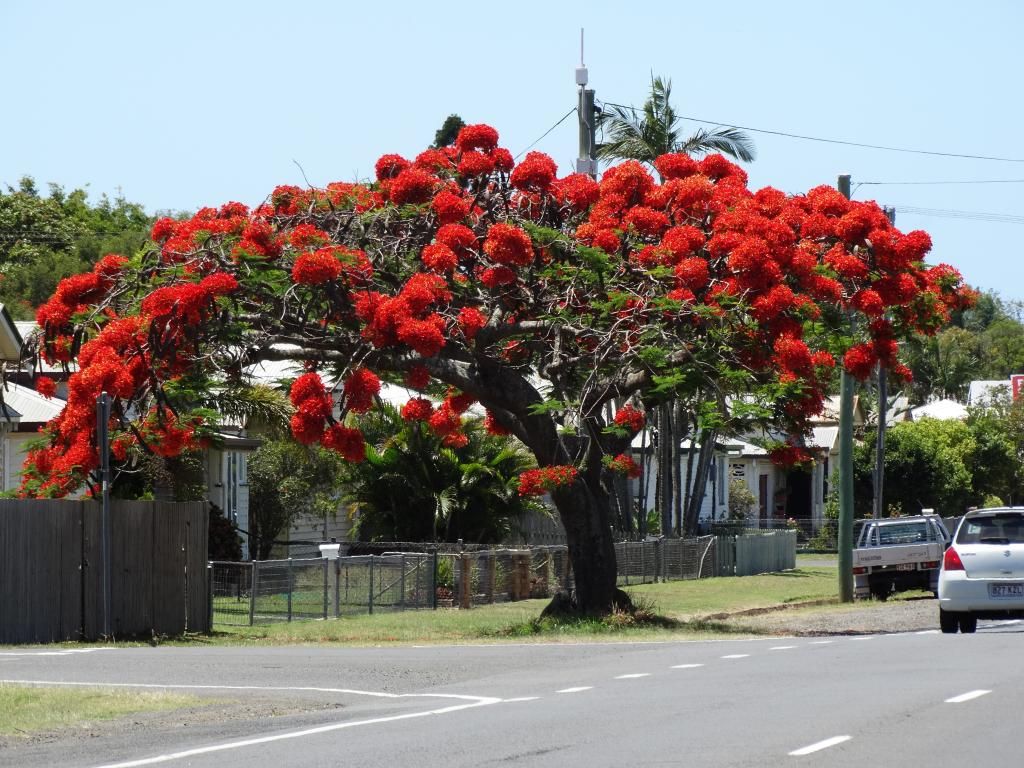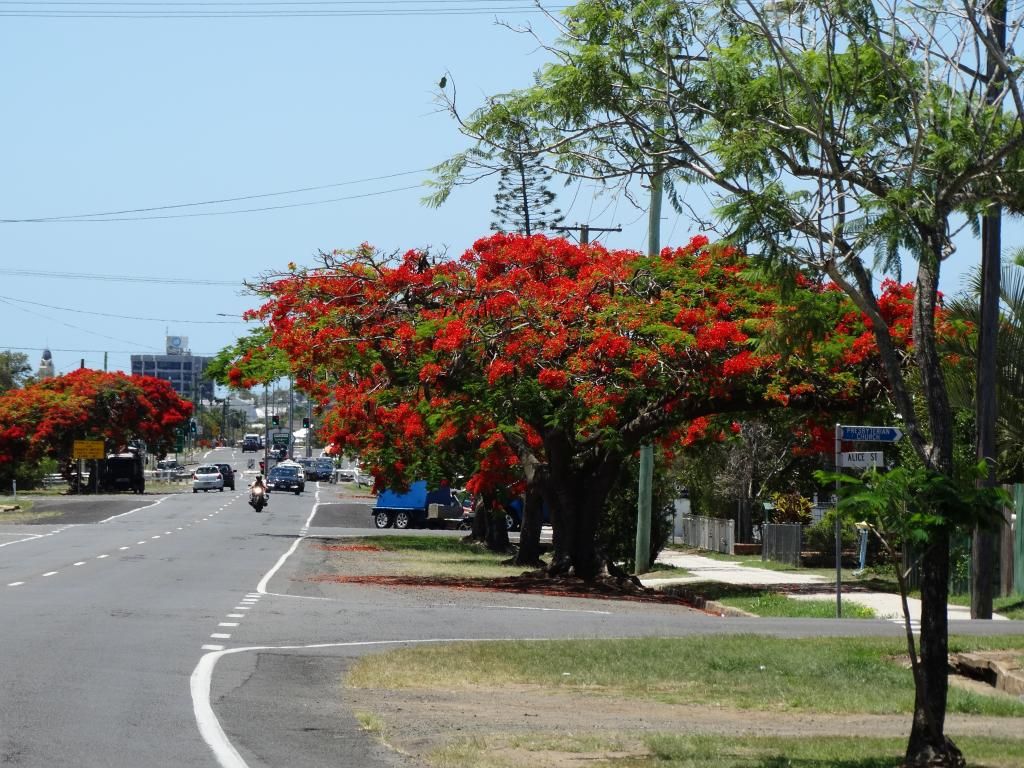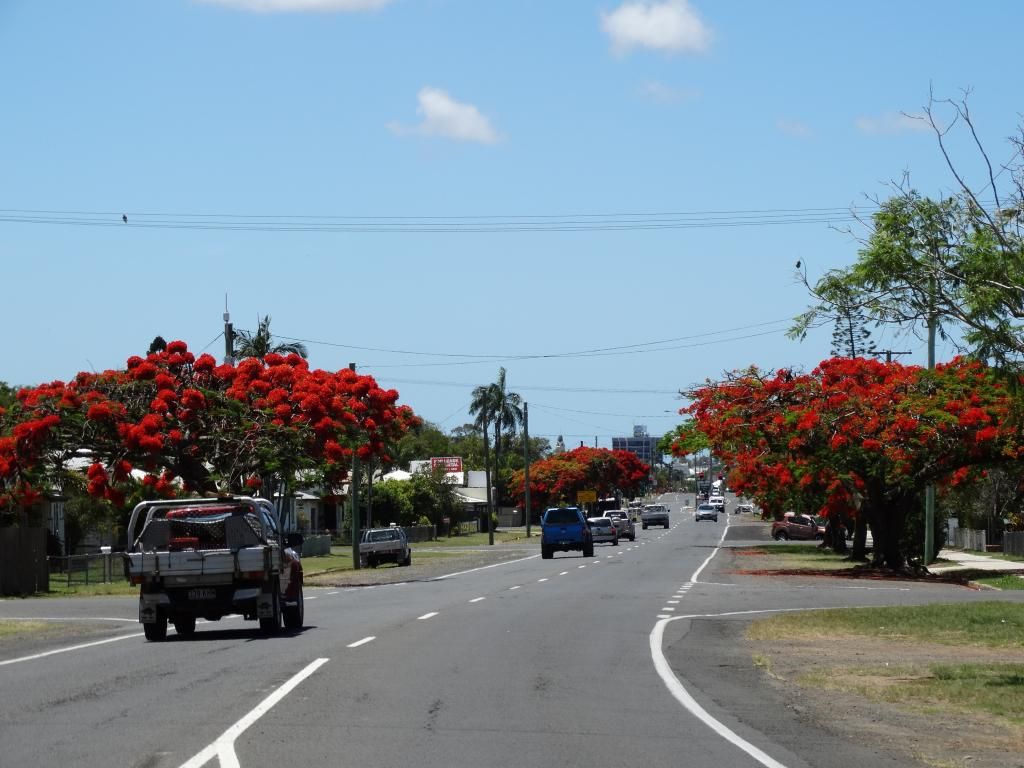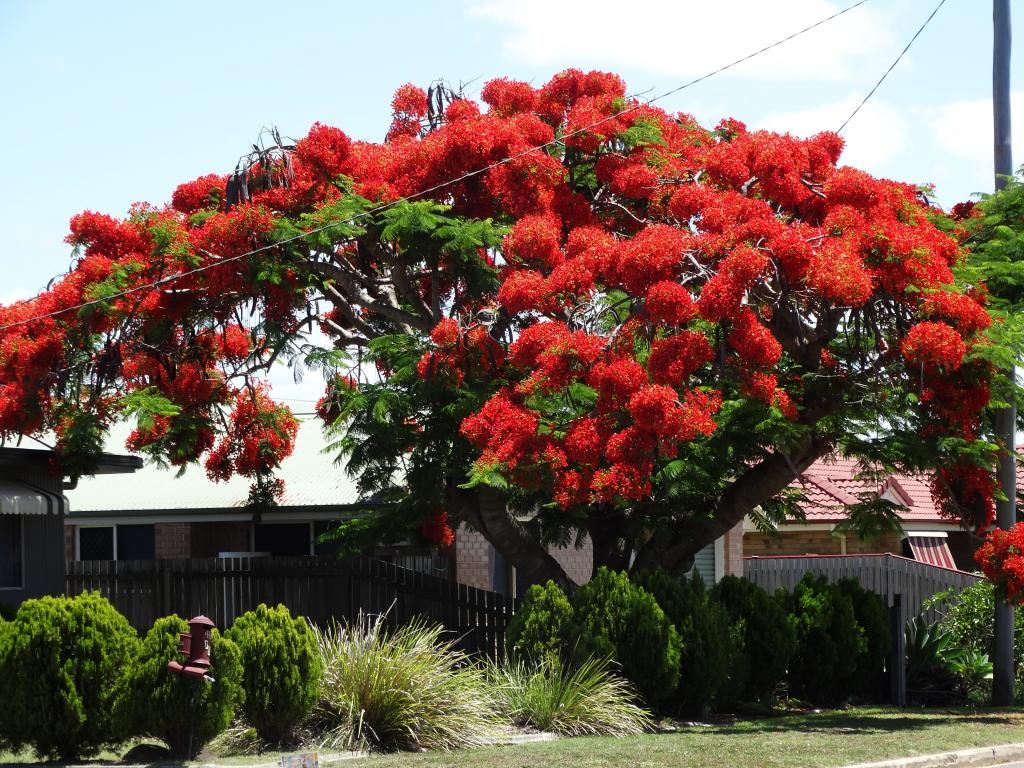 Cascara tree where we visited Dad.. The grounds are beautiful with lovely trees there.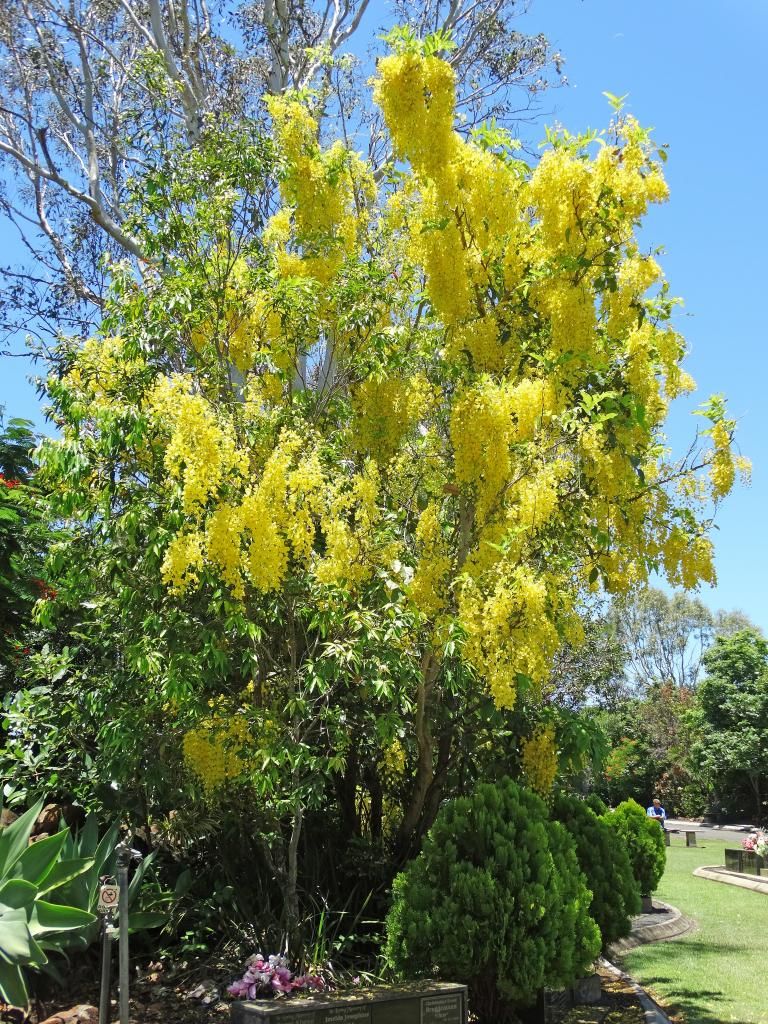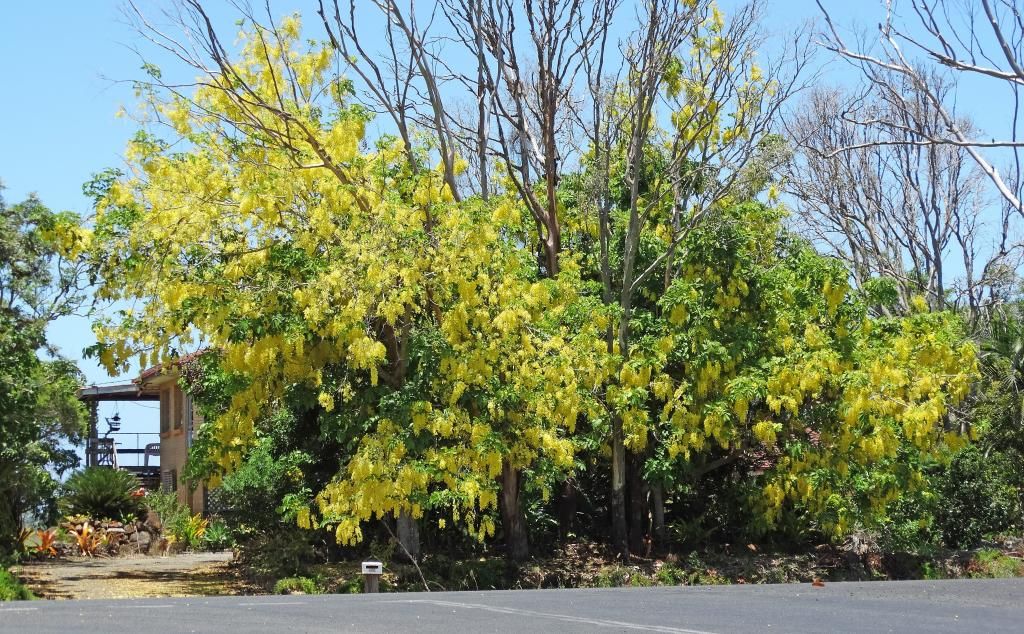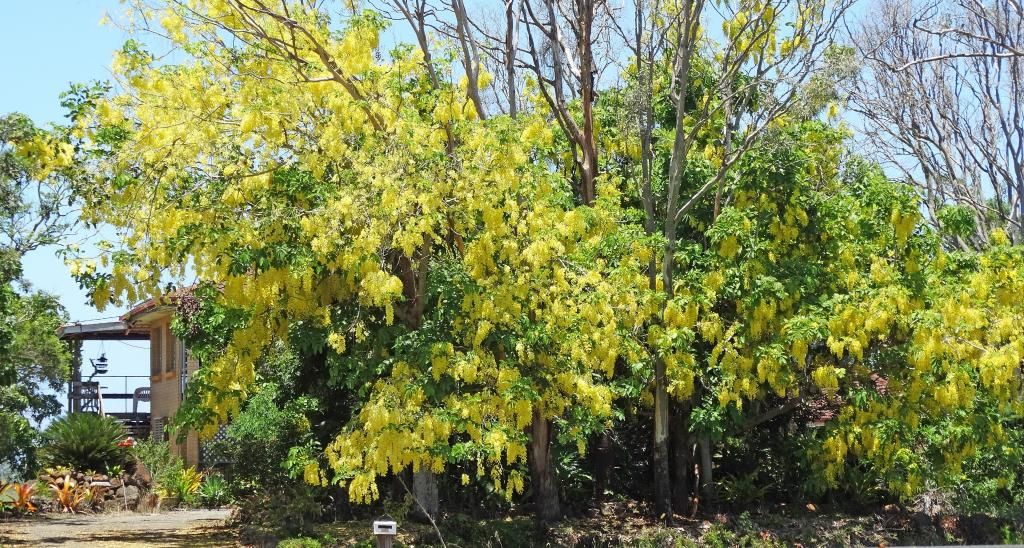 My cobs of corn just starting to form..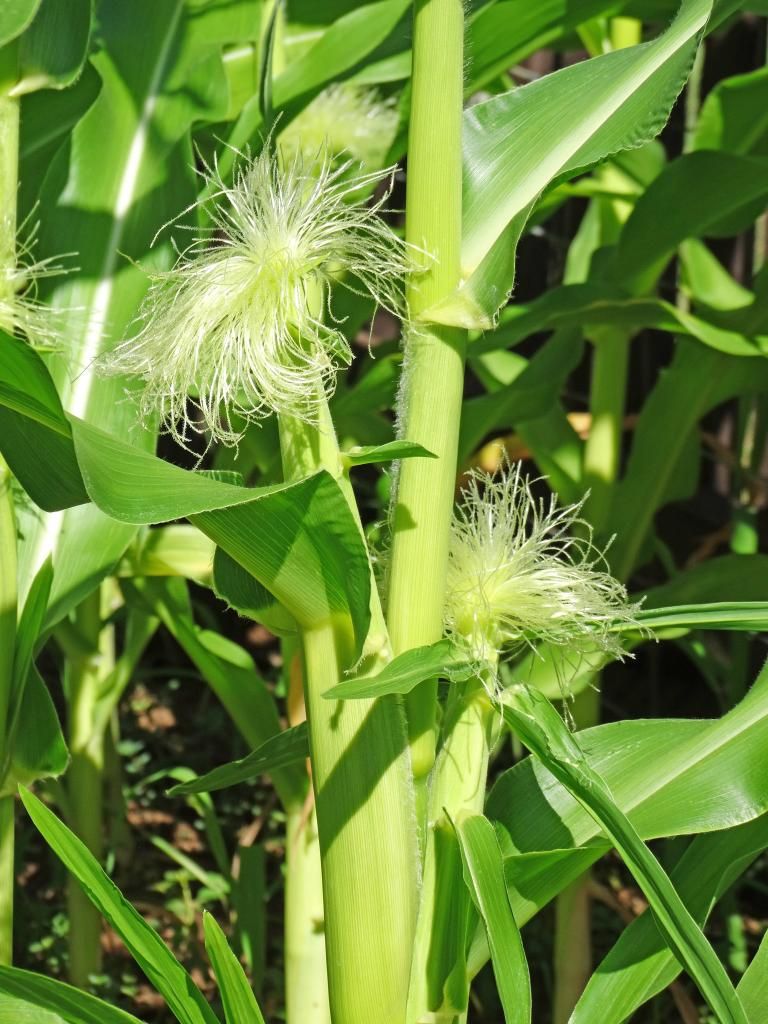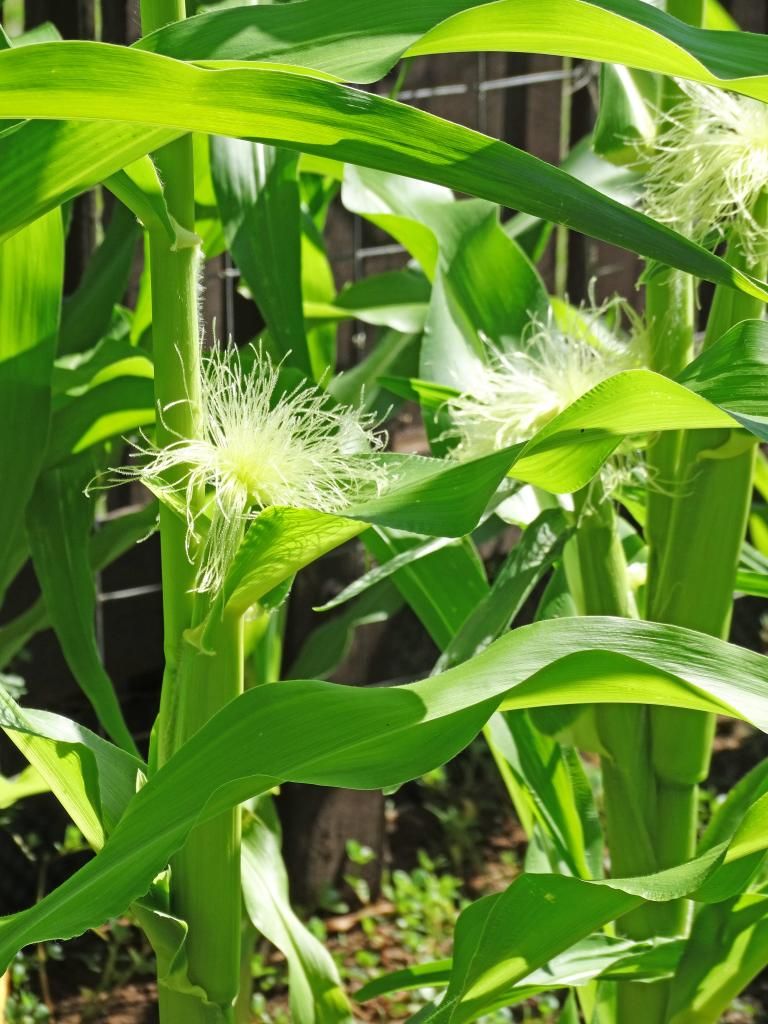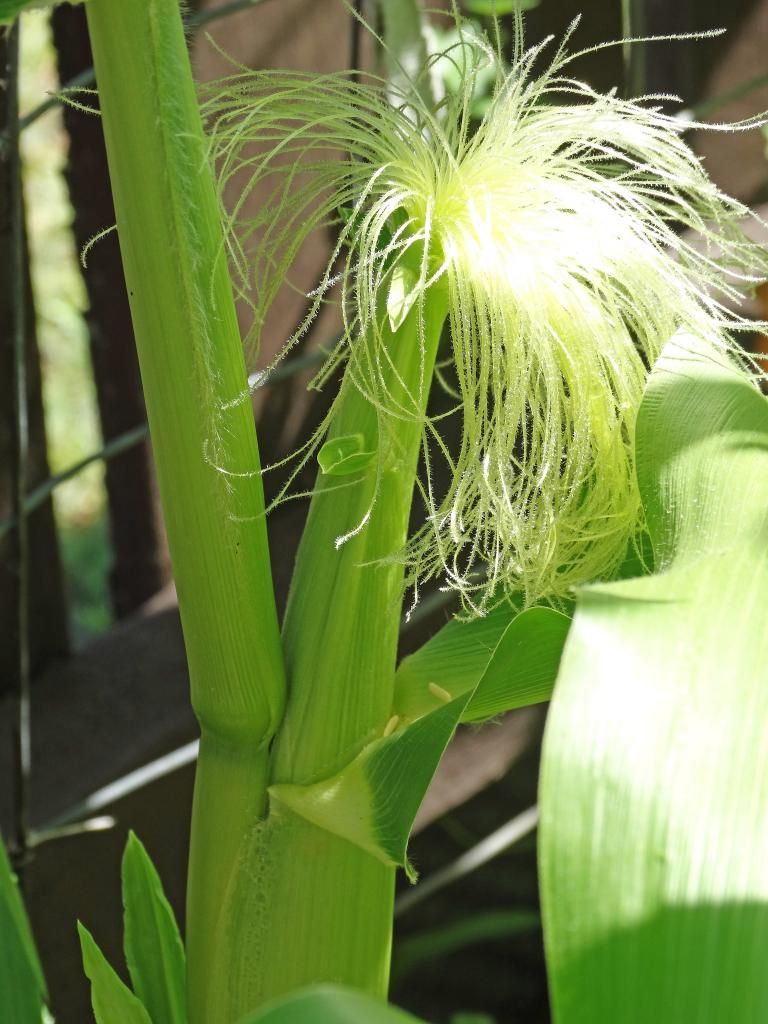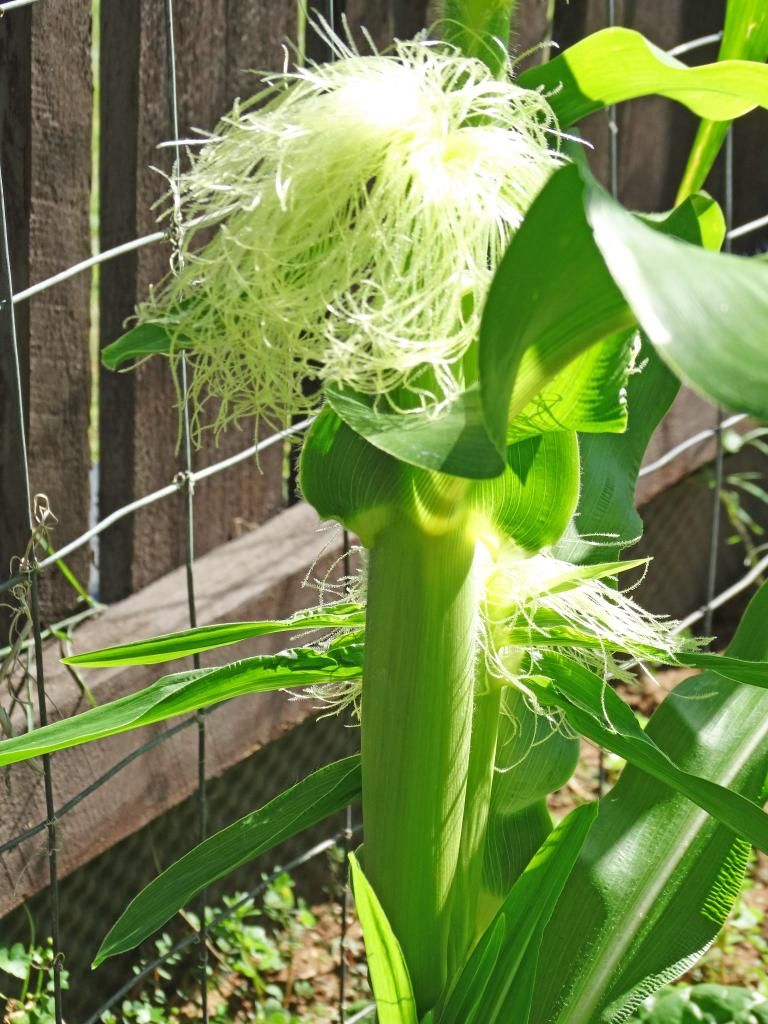 My Santa Claws i got for Christmas it has lots of goodies in there to eat. Indigo loves it. Ill try to get a photo with Indi near it sometime..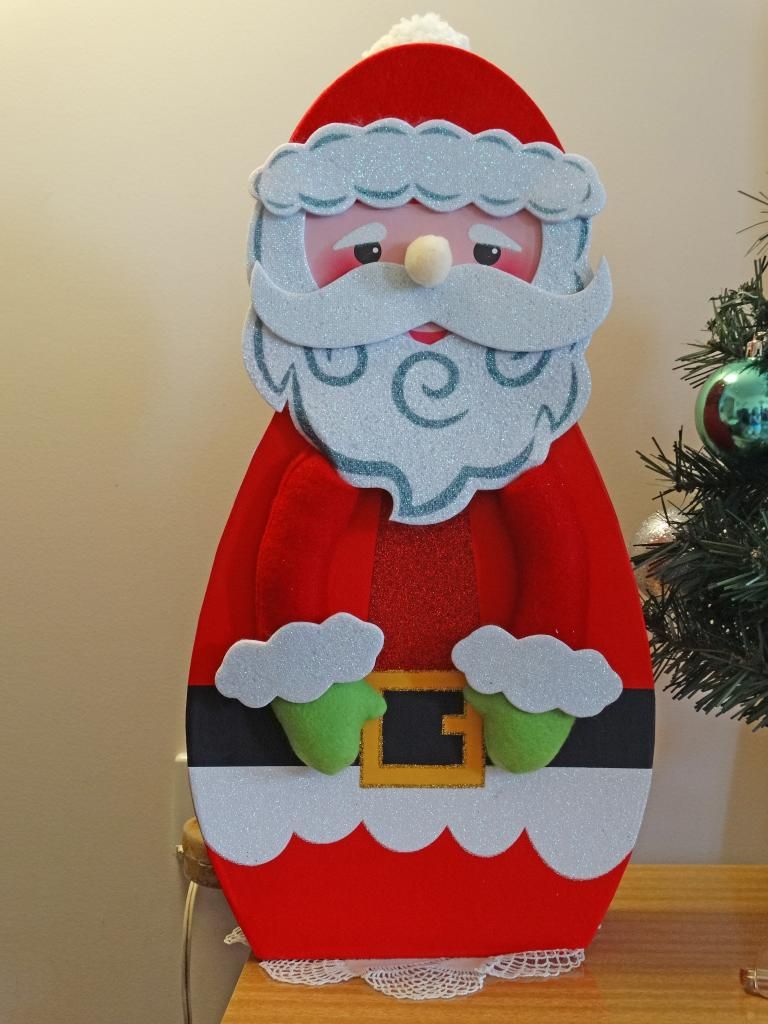 I bought this for mum she loves it.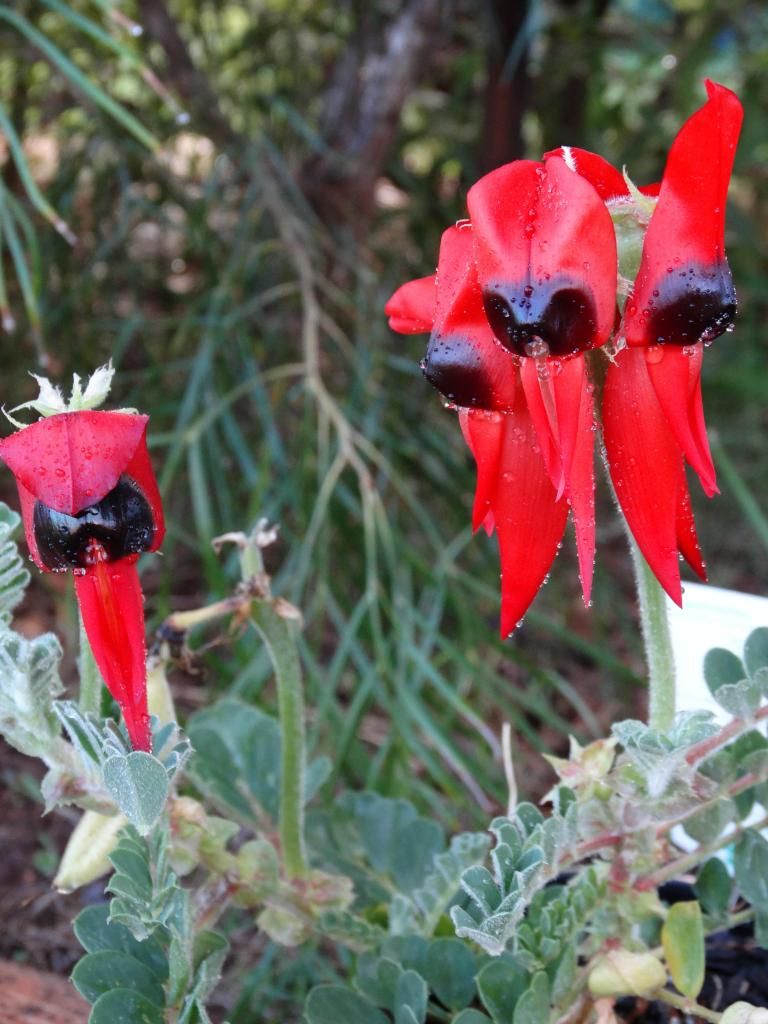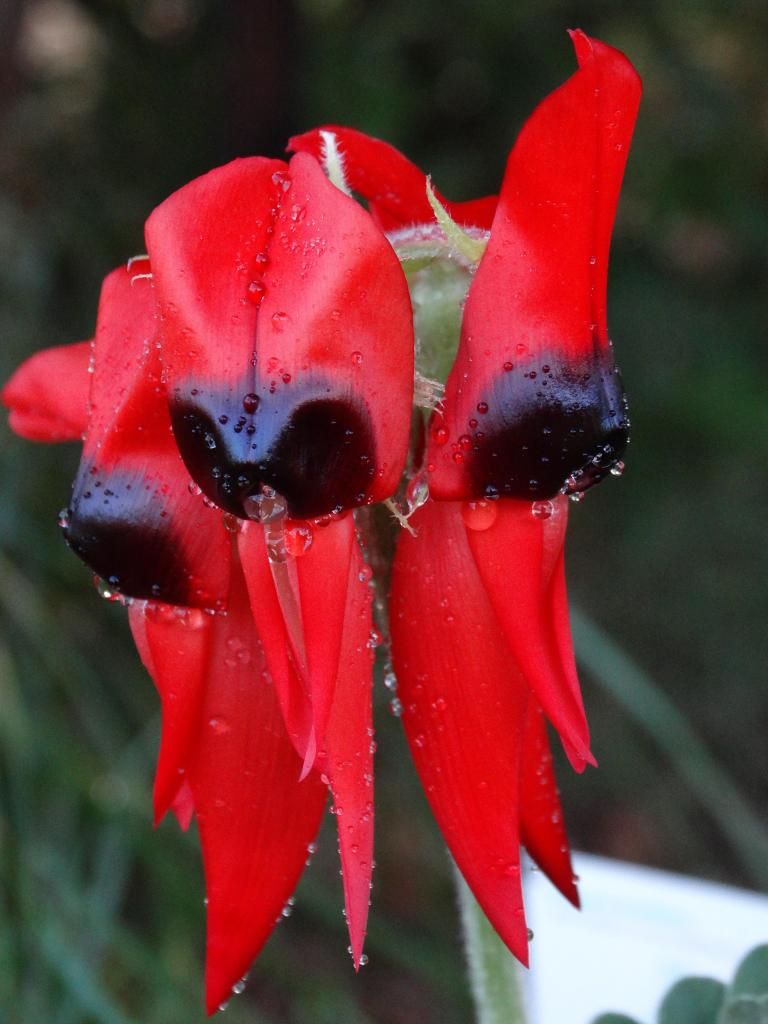 Phalaria Tree this is growing in our back yard has a lovely smell the birds love it.