Discussion Starter
·
#1
·
There's this black patch on my budgie Lemon's head, it's just a little patch and it looks a little bit inky for lack of better description and I was just wondering if this is anything to be concerned about? Here are some pictures: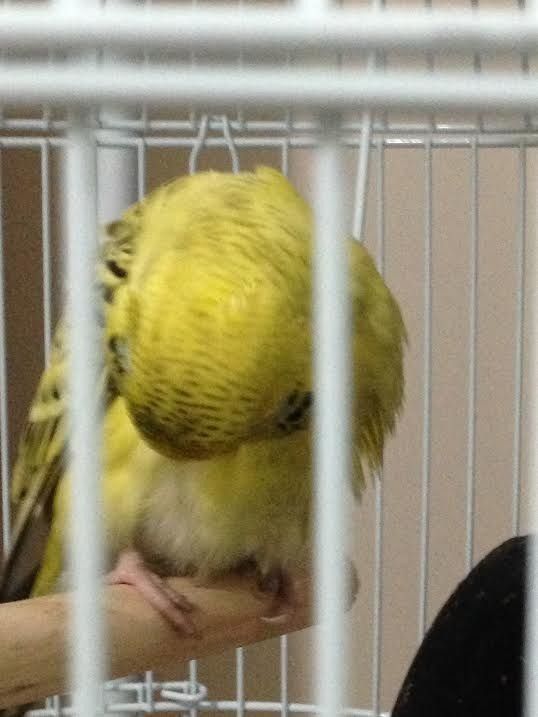 also i feel like there's some on his stomach too:
(don't mind the red on his beak, he had some strawberry that day and I haven't figured out how to get the stain off yet.)
Sorry for the large pictures, I'm not sure how to resize them. Thanks for any answers!