Discussion Starter
·
#1
·
Hi everyone, I am sorry but we have to start the voting process over again for November's BOTM contest. I made an error on the last thread and accidently omitted Tia from the voting poll. The only way I can rectify my error is by starting over with a new poll.
I am sorry for any inconvience I may have caused you all and hope that you will cast your votes again.
Thank you .
The photo theme challenge this month is Cribz

The time has come to cast your vote for the Budgie of the Month! Look at each picture and watch the BOTM video for a closer look.
Who has the best crib? Vote now!
BOTM Video: [nomedia="http://www.youtube.com/watch?v=6EQXVbtqelg"]YouTube - hot house BOTM[/nomedia]
1. Amberlea and her budgies Christmas Crib​
2. Ambisense (Z) and Spade & Ace (with a cameo appearance by Joo)
​
3.Budgerigarluv (Amber) and Kipper,Kiddles and Kloudy's Crib​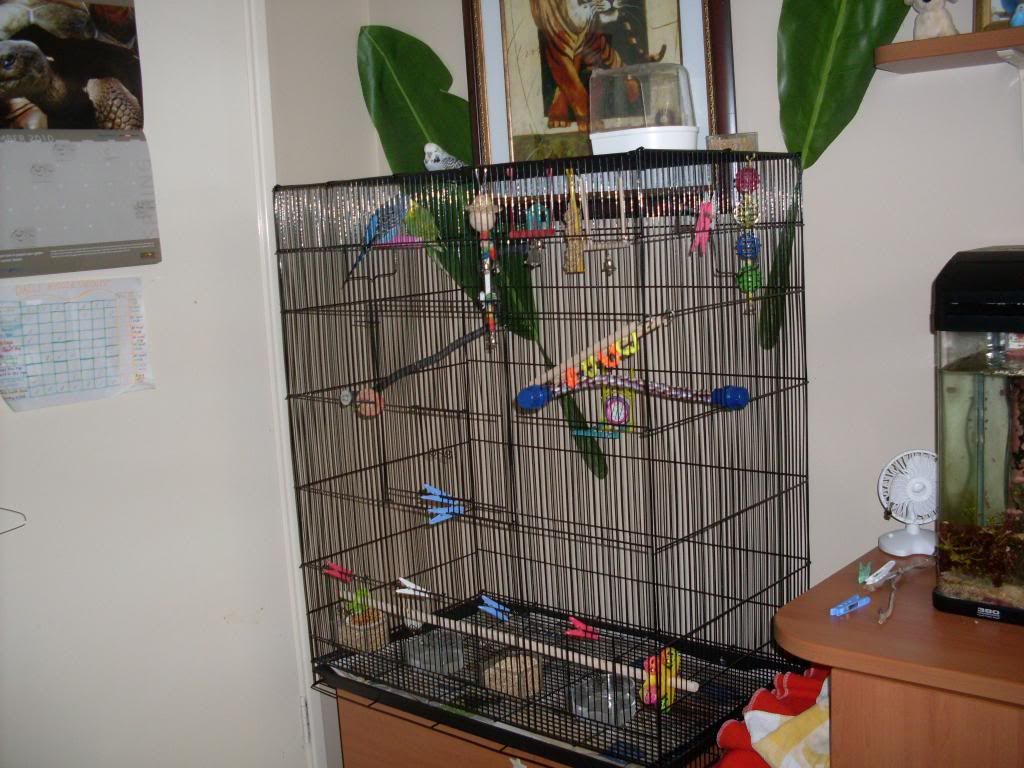 4. CaptainCarebear (Becca) and The Mafia Family Crib​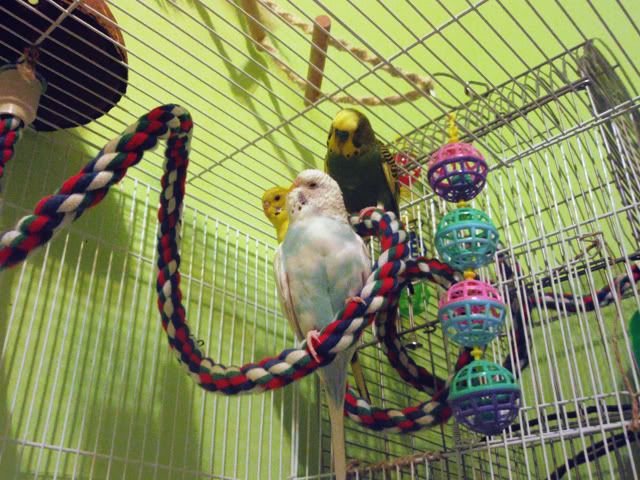 5.SpickyDavies Cribzzzzzzz​
6.
Cliff's Crib
7. Kiki and Kara in Coacoa's Crib​
8.
Oliver, Bumi, Cielito, Sosuke, Sora and Sirius on their hanging playgym!
9. Gothy (Chris) and M.C. Escher & H.R. Giger's Crib​
10. Bobby and Honey with their brand new crib! ​
11.
MsBudgie and Sunny & Blueberry's brand new crib!
12. Jimm-V (Roland) Budgies Cribz​
13. Tia and Frede & Febe's Crib