Welcome to the final voting round of the final challenge of the BOTM competition for this year! The winner of this round will be automatically entered into the Budgie of the Year competition next month.
The winner will also take home 50 karma points and a custom designed wallpaper featuring their budgie(s),
Look at each entry and chose which one you like the best. Remember every vote counts!
Meet the final top 17 contestants.
Good luck to all of you!
1. Mickey
"I'm Romeo, you're Juliet. Now, this is the scene where we kiss...!"
2. Julio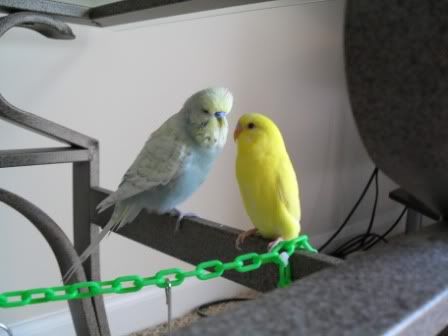 "Ok, I'll distract her, you go grab the millet..."
3. Mintie
"I bet you wish you were this fiinnneee!"
4. Sasha & Redrum
"In it to win it!"
5. Joey
"My daddy is looking for me but I am right here, and they say I have bird brain."
6. Lightning & Ninja
Lightning is thinking "he is too heavy, he's not our brother"
7. Buddy & Bella​
Buddy "have you been eating my food" Bella "Nooooooo"
8.Cyrso
"Well, it's no Serta.."​
9. Clutch
"Well, You won't let me sit on it."​
10. Lucky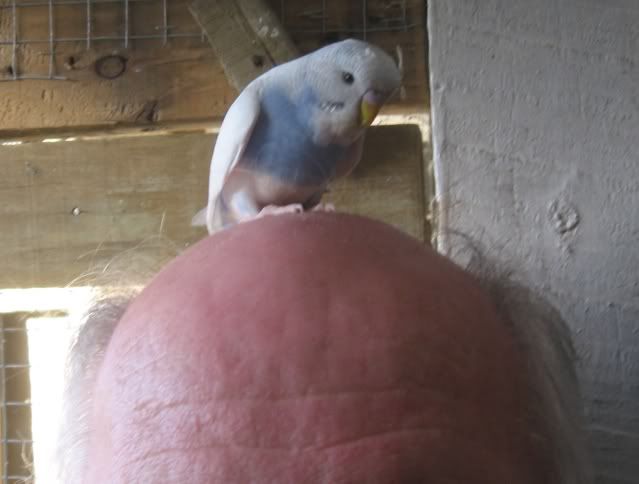 Not much to chew on up here!
11. Charlie
"Mommy don't tell Sunny and Quennie that I am here, I am trying to hide from them"
12. Messi & Archie
messi- tweet tweet tweet tweet
archie - messi shhhhhhh or that crazy lady will find us
messi- ach she will never see us in here
13. Sunny & Shelby
"Hey you - Dog!! You can't fly, 'cause you're a sheltie! Nah- Nah-Nah-Nah--Nah!"
14. Digby
"Now can I land up there?!"
15. Cookie & Sodapop
Sodapops thinking "dude, personal space!"
16. Sunny & Blueberry
17. Pixie & Chico
"I can see straaaaight through your soul!​