We are thinking of breeding Oliver and Lace some time in June and are not entirely sure what we could expect. Could you help us with that and make sure we have our mutations right? Oliver is about 10 months old and Lace is 10 months old also.
Oliver we think is- Olive green, Double Factor Yellow Face, Violet, Opaline
Picture from today! He doesn't have any blue under his wing!
Some images from when we first got him!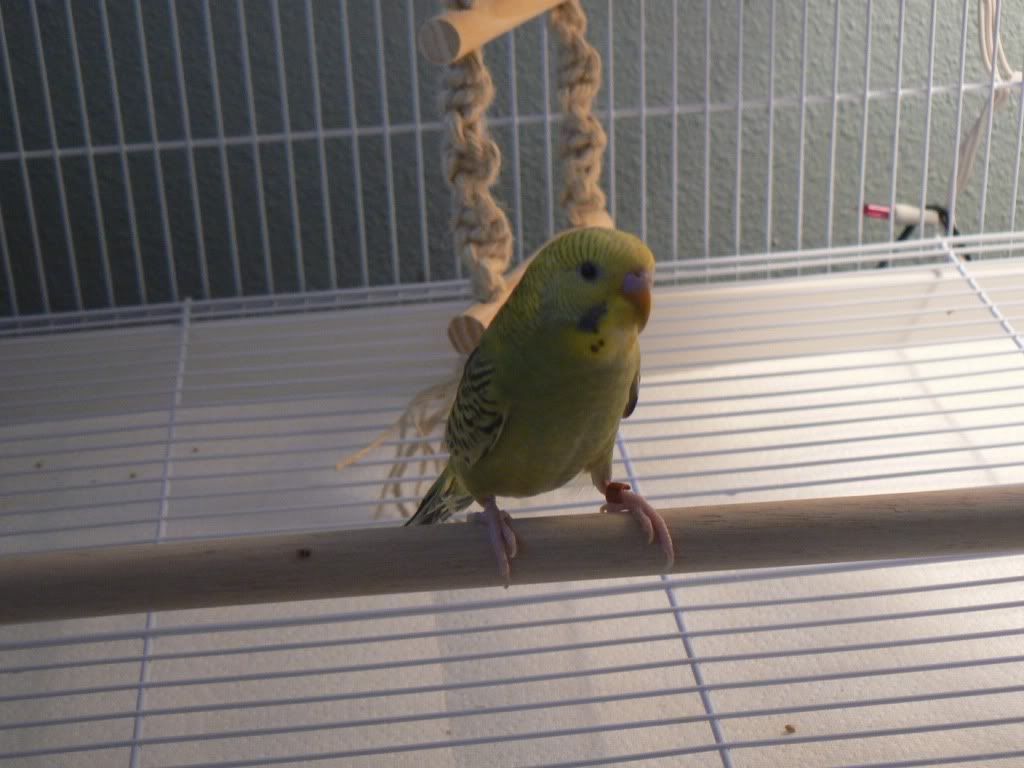 A month later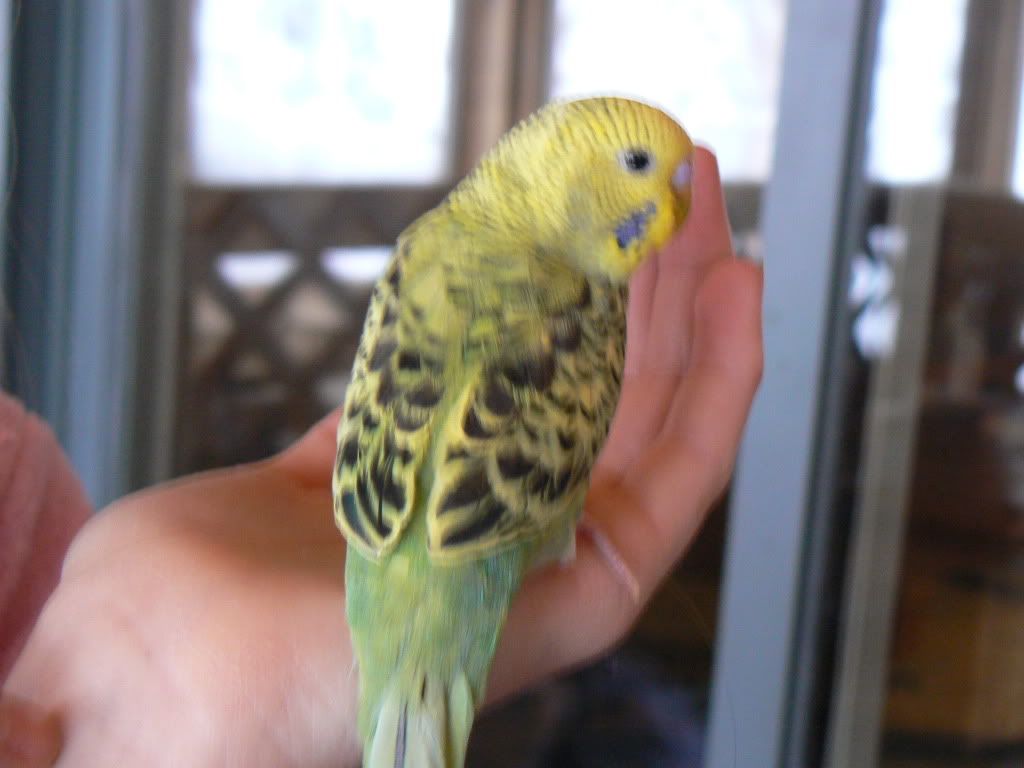 And some more pictures from today!
As you can see he has got much lighter after his molt
Lace-Sky Blue, Violet, Opaline, Dominant Pied split Recessive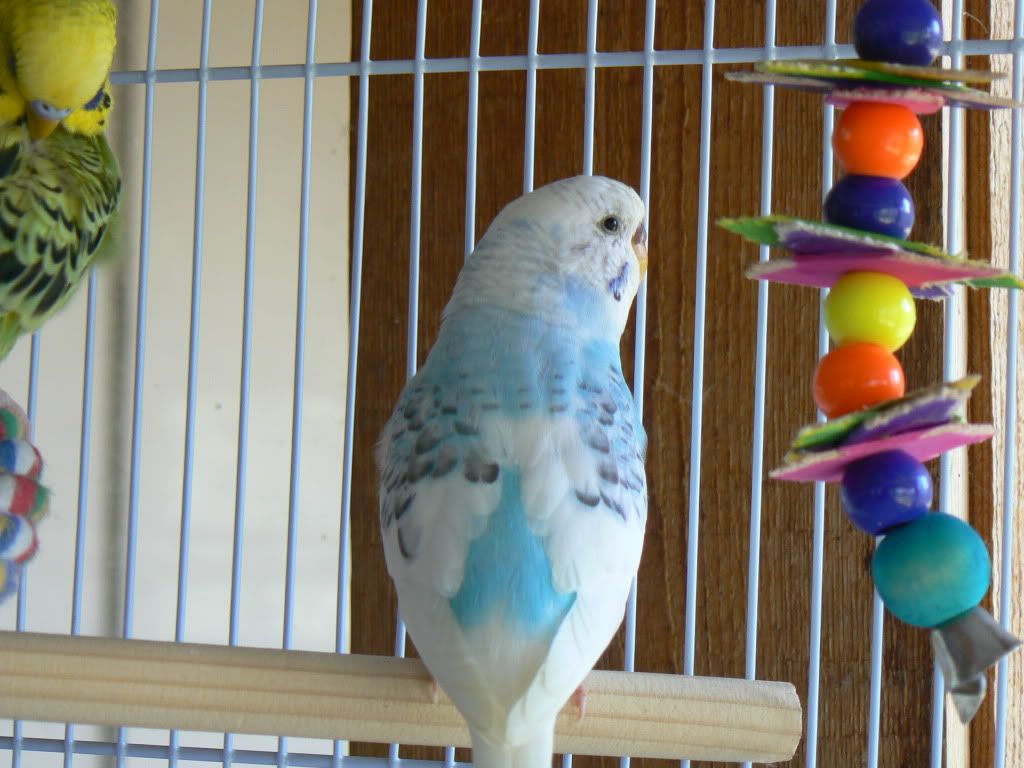 And Oliver and Lace Together