Discussion Starter
·
#1
·
I can run my Cockatiels on the genetics calculators like nothing. Not my Budgies! I am still learning all the mutations and there is always the visual vs the splits. But honestly, trying to figure out the abbreviations is quite nerve wracking.
First off, I'm not considering any breeding for a long while yet as Miss Abby is still quite young. But I would like to know what I could possibly be looking at for their offspring. Secondly, I apologize if you are tired of answering these types of questions.
We have Sam, our male, who has been identified as Dominant Pied and then Miss Abby, who has been identified as Cobalt Blue (another friend was questioning Violet factor, which I have no clue about). From what I can gather, neither of my two are a sex linked mutation. I tried to run the calculator but I'm sure I messed it up as these abbreviations are greek to me. Could someone please help me by looking at my two Budgies and run it for me and tell me what they get? Also, can you tell me what you entered?
Mr. Sam..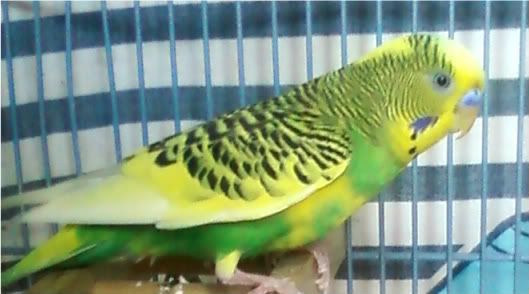 And Miss Abby...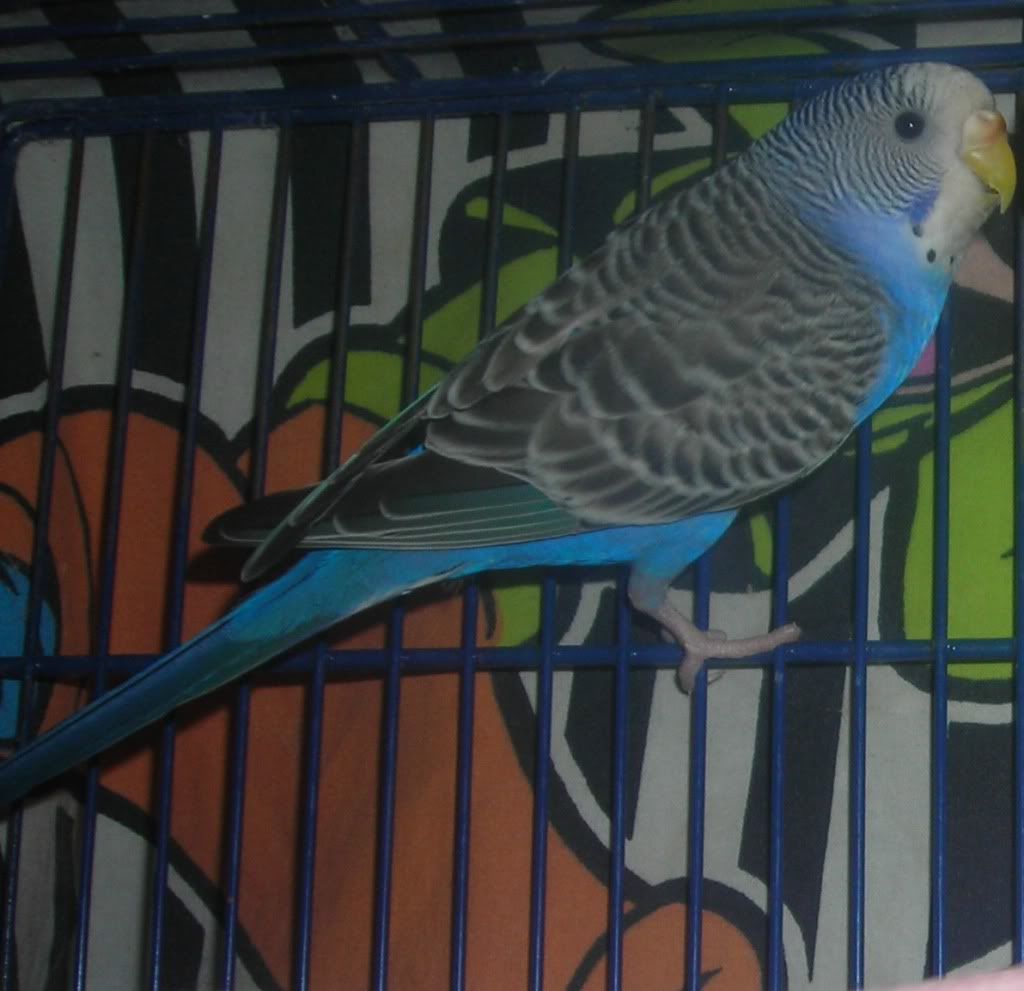 Thank you in advance for your time!