Welcome to the 2nd annual Budgie of the Year competition
After 11 months, featuring 284 contestants (yep-I added them all up) it has come down to our top 11 challengers. Each of these budgies has won the title of Budgie of the Month and will now compete against each other for the honor of becoming Talk Budgies Budgie of the Year!
The winner will receive:
A one year Supporter Membership subscription to Talk Budgies.
100 karma points.

A free 2012 calendar and you will have your own special date designated for you on the 2013 calendar
VickyLouise will be announcing the new calendar that is already in the works for 2013. Look for her thread which will give you all the details about the calendar for 2013
For the members who have a Supporter Membership already, your membership will be extended for 12 months
How to vote:
To make this month more exciting I have decided not to post a voting poll this month.
You can vote by sending your choice to me using the PM system.
Simply click here:
http://talkbudgies.com/private.php?do=newpm&u=5381
and tell me who your choice is for Budgie of the Year. In the title field type "my vote" in the message field, tell me who you are voting for.
Remember you can only vote once
. I will post the results of the voting on New Year's Eve, Dec 31st.
You can vote now. Have a look at each entry and the Budgie of the Year Video. Cast your vote carefully, once you chose who to vote for you will not be able to change it.
I would like to take this opportunity to thank all the members who support the Budgie of the Month contest. We will be back on Jan.1st 2012 to kick off a brand new season featuring brand new challenges. I look forward to seeing you and your budgies next season!
Have a happy and safe holiday season. Gracie-Mae and I wish you all the best for the New Year.
Ok are you ready?
Watch the Budgie of the Year Video:
Send me your ballot!
Here are the 11 finalists:
January
Tanti & Mango!
February
J.J!
March
Willow & Jack!
April
Sydney!
May
Fauna!
June
Charlie & Princess!
July
Coconut!
August
Sunny!
September
JoJo & Mutters!
October
Roger!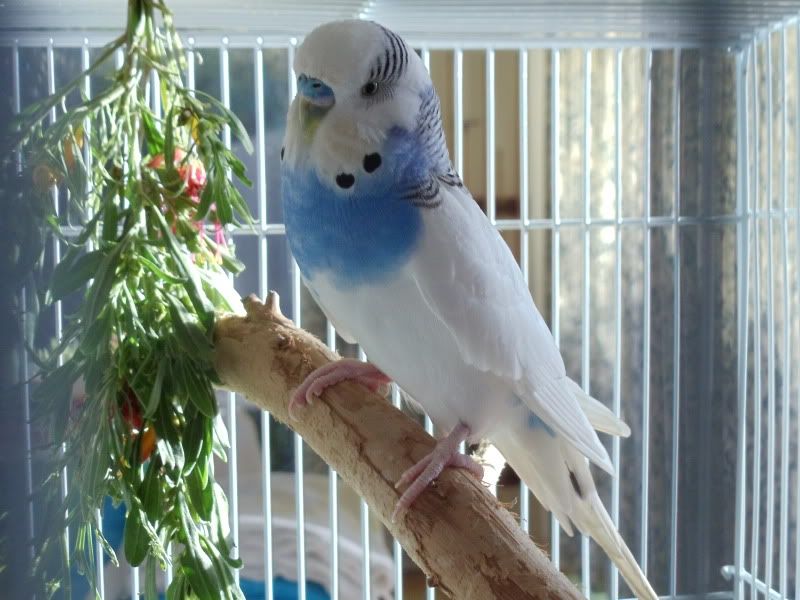 November
Chico & Pixie!
See above for details on how to vote for the Budgie of the Year!​