:S
I have no idea if I have boys or girls. Yes, I am confused. Any suggestions or thoughts will be appreciated. Thanks.
Sunny: Lutino with red eyes. I believe this one is about a year old. Cere color is tan but seems to be getting lighter.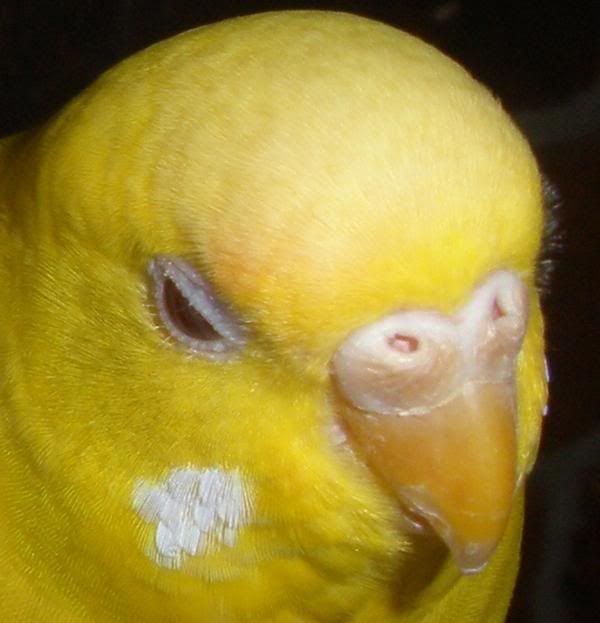 Sugar: Albino with red eyes. This one was very young when I bought it. I've had it 6 months so I'm guessing about 9 months old. This one is a light blue cere.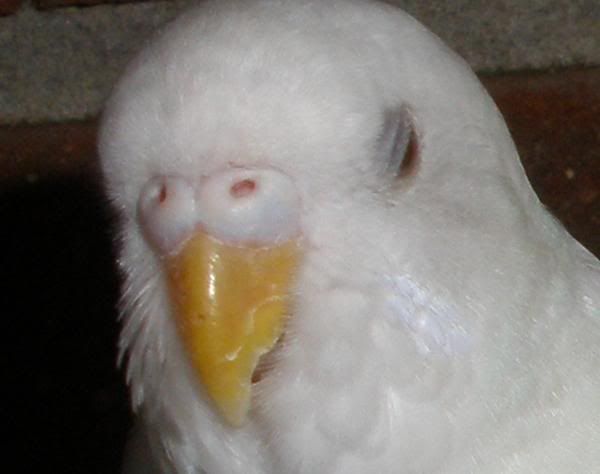 Sassy: I have not had this one very long. It is very young. Cere color appears to be between a pink and a purple.