Hi there,
I arrived on the boards the other day - awesome community you guys have going here, really useful information
I recently acquired two young budgies, siblings, but I'm stumped on mutations. Also genders. I got as far as "recessive pied... something?" for both, and that's just a guess. I need an expert!
(Sorry about blurriness, tried to get a few without flash for colour identification purposes)
Please help!
Cirrus: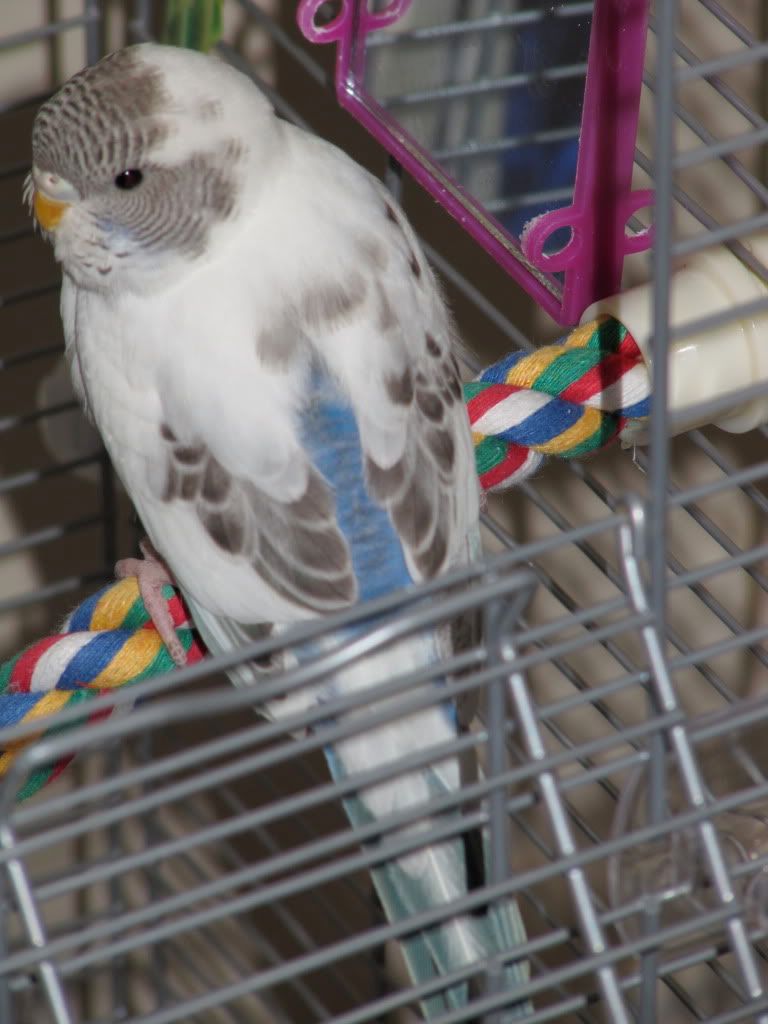 Katsura/Ginkgo/Hickory/Walnut/???: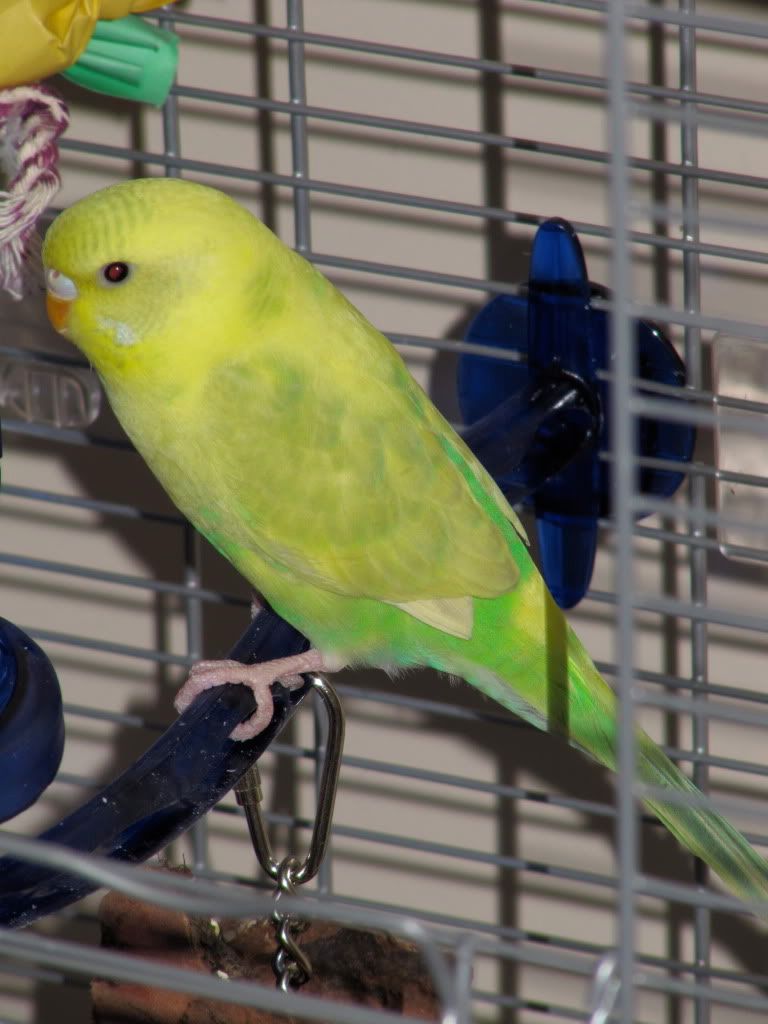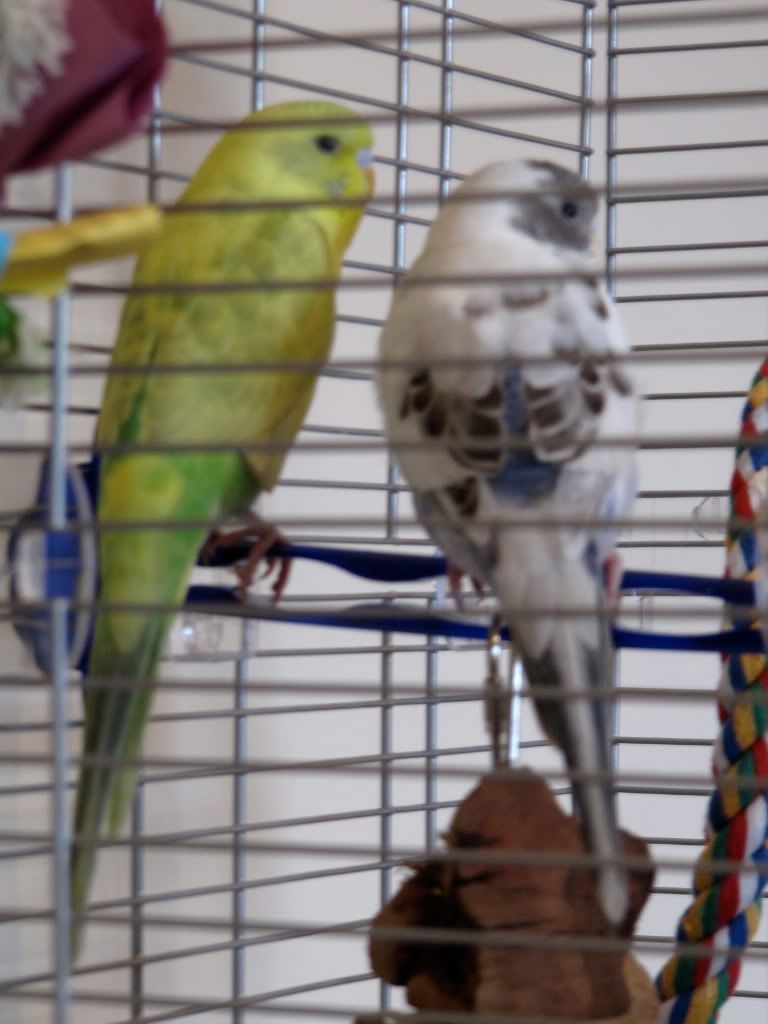 (Also, aww
)
Thanks again
Edit: to say they are between two and three months old