Discussion Starter
·
#1
·
One of my 3 rescues...this is my newest bird. She's between 3-4 years old...no iris rings, is mostly yellow, with a small splotch of olive green on her lower belly. She has clear flight feathers and a clear tail, but some black markings on the shorter feathers under her tail. So I figure either clear flight or recessive pied, right?
Do either of those cause white patches within the blue cheek spots? Or is there something else hiding in this little girl? Her patterned feathers on her wings look a little different to me...then again, I'm really new to this whole recognizing different mutations thing!
She's incredibly shy, so taking pics was challenging...especially since my old man doesn't leave her side!
If you need any more pics, let me know! Thank you!!!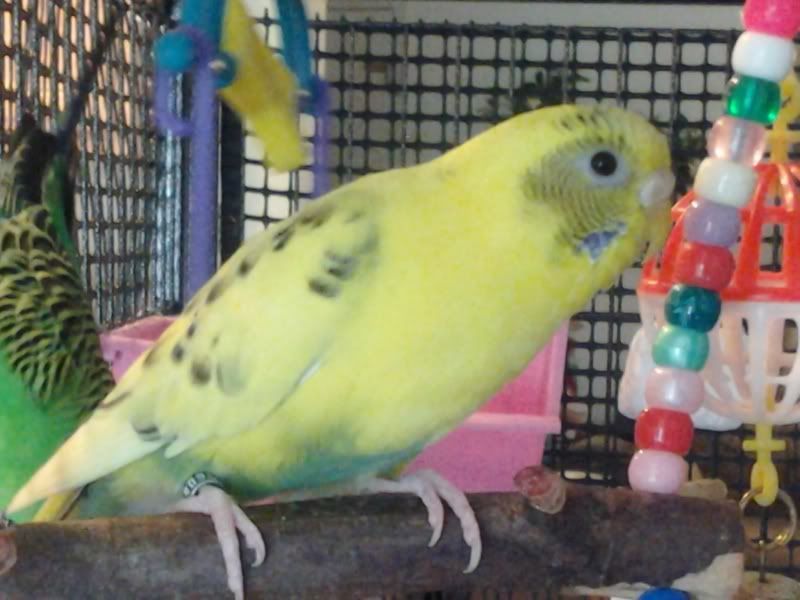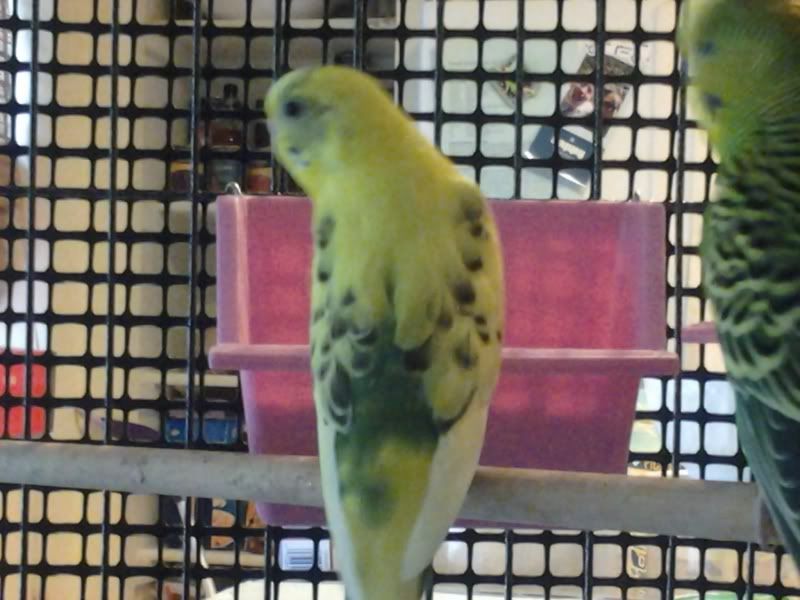 White on her cheek:
Green color comparison next to my normal green boy: