Discussion Starter
·
#1
·
I took some natural lighting pics of my two new budgies today.
The green one is Kiwi. Looks pretty obviously male to me (but sometimes these things sneak up and change the rules on me
). I know his mutation is normal, but what "kind" of green is he? How do you tell between olive and a grey-green? Also, for age, he has head feathers but no iris rings. If I read right, that places him around 3-ish months old? His beak looks like it has a bit of a curve to it, is it overgrown? I have balsa toys and cuttlebone in there, hopefully he'll discover one of them.
The yellow one is Banana. I think female? I know recessive pied... but I feel like I see cinnamon also, is that right? Brown tint to the tail feathers and face bars and such. (No real wing markings that I see.) What "kind" of green is that? And, is there any way to tell age of a recessive pied? Since they don't get iris rings and it's hard to see the baby bars and all.
Let me know if you need more/different/better pictures and I'll take them. Thanks for the help!
Pictures without flash (sorry for the cage bars in the way in some of them)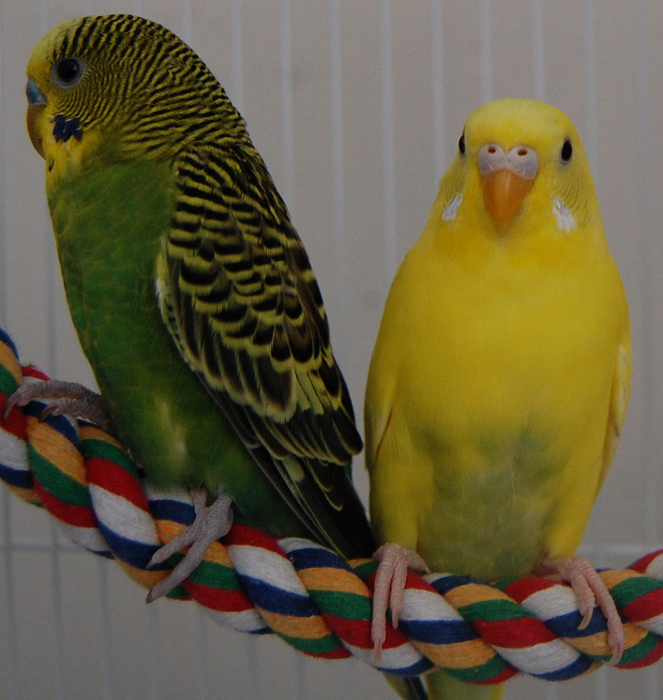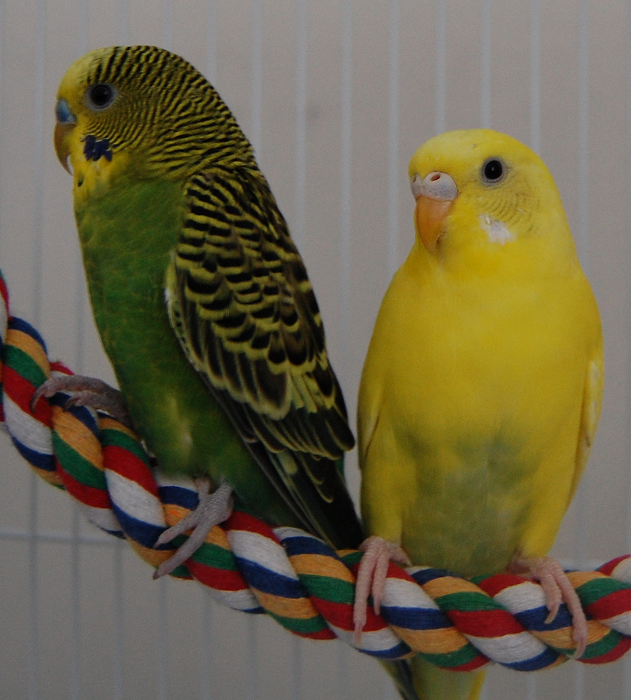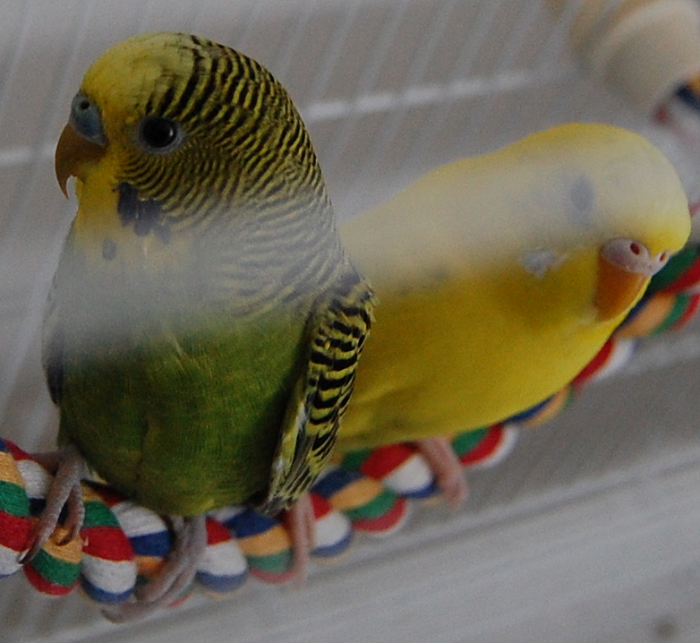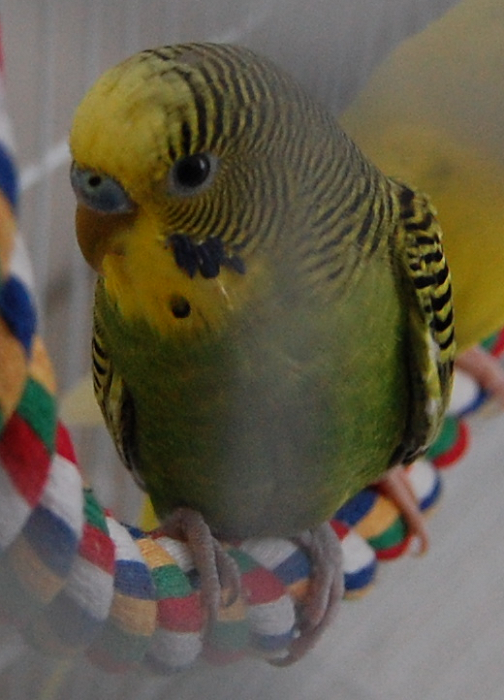 Two pictures of Banana with flash (from last night):