Discussion Starter
·
#1
·
So I've only done a bit of reading on mutations and genetics, but I'm a bit surprise at the outcome of the two babies two of my budgies had.
So these are the parents (old pics):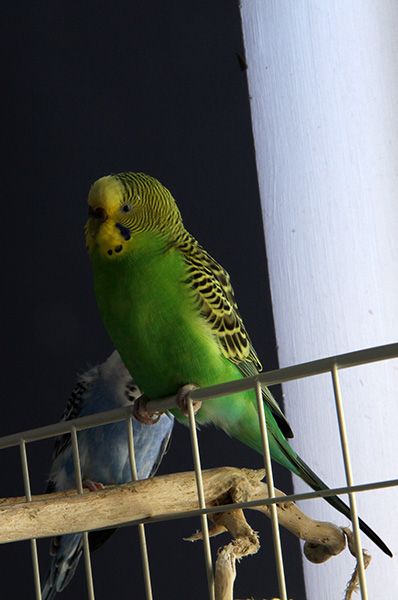 Dad is a yellow face type 2, mom might have a slight cinnamon thing going on (the pic has a higher contrast so you couldn't really tell).
And here are the babies:
The funny thing is that I read yellow base is the dominant gene and the only way you can get a white base is if the two parents have a white base. So the bigger guy does in fact have a white base, and it's a lot bluer and darker than his dad.
The other guy is yellowish, but then it seems to be a bit diluted, clearwing, greywing, I don't know. It seems to have inherited his dad's colour more than the other baby.
What would you say is the mutation of the little lighter guy?
They're around 3 weeks old.
They were born only a day apart so it surprises me a bit the little one seems a bit far behind. That or the other one is ahead, I don't know.