Discussion Starter
·
#1
·
So here he is. I've posted this pic before but I'll use it again as it is a good clear pic.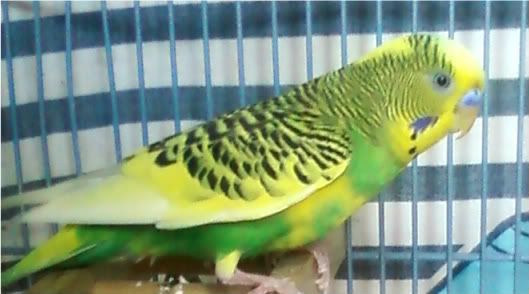 I'm trying to learn all these new mutations.. (Budgies vs Tiels) and so I have been trying to figure out what he is. I have already thankfully been told by some of you on here that he is Dominant Pied.
So, based on that.. to me his green looks a bit olive.. So does that make him a yellow based olive? And also do you consider him a yellow face type 2?
Oh, someone also mentioned something about feet turning blue around 2, 2 and a half years old. Does that happen for green also? And if so, would you consider his feet being blue? I really don't although I think there's a tinge of some sort to them. Thank you in advance!