Discussion Starter
·
#1
·
Hey everyone! Rhaine, the newest addition to the budgie flock, is currently going through a molt. Nothing unusual about that, but her feathers are coming in different colors than they were before! Is she still a dominant pied mauve opaline spangle yellowface type 2? I've only had one yellowface before, and she was a type 2, but I do not remember the yellow being so vibrant. Do you think she will turn completely yellow/dark green? Or stay speckled like this?
Here is a baby picture of Rhaine, taken in January: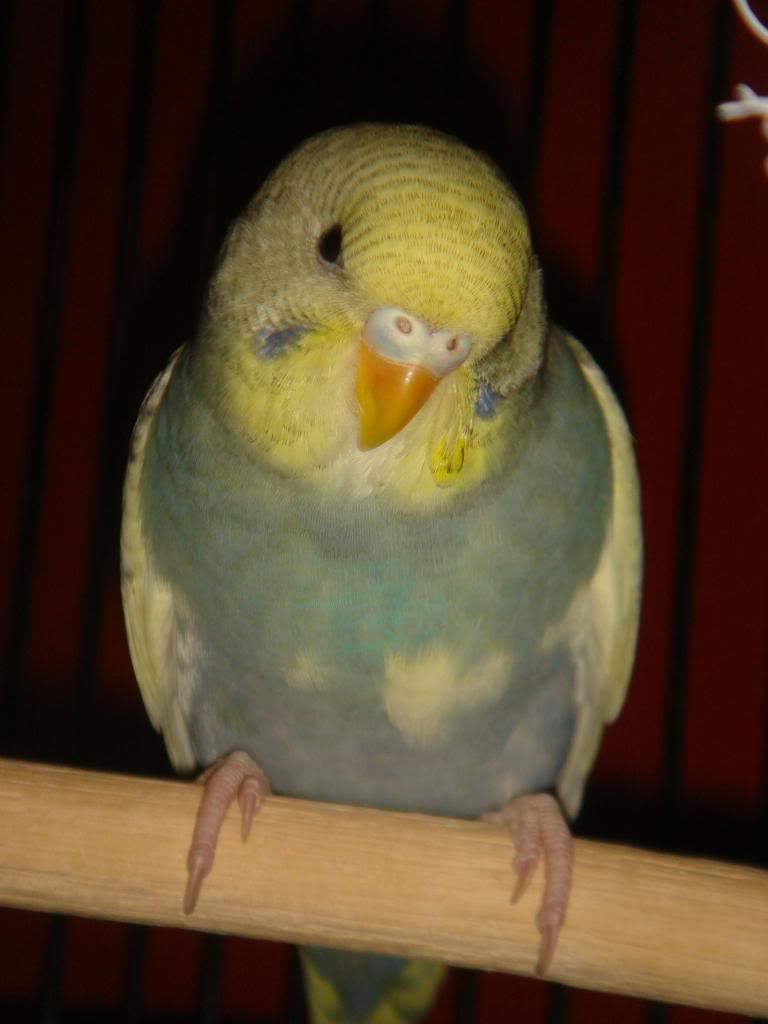 Here are pictures of her taken last week: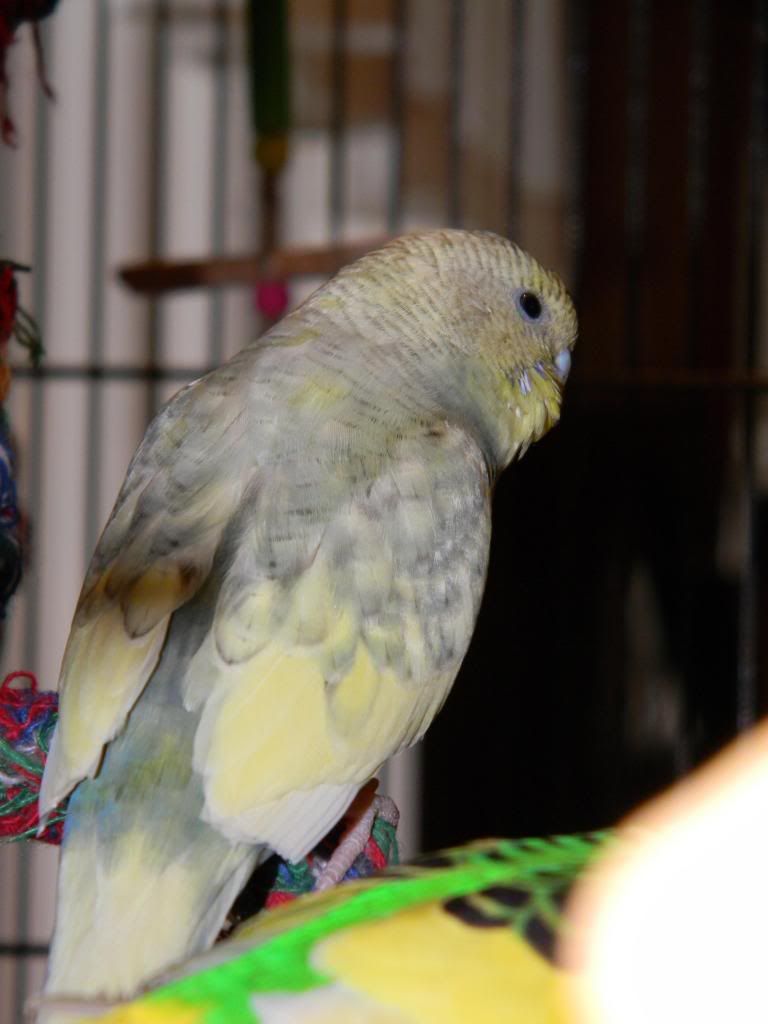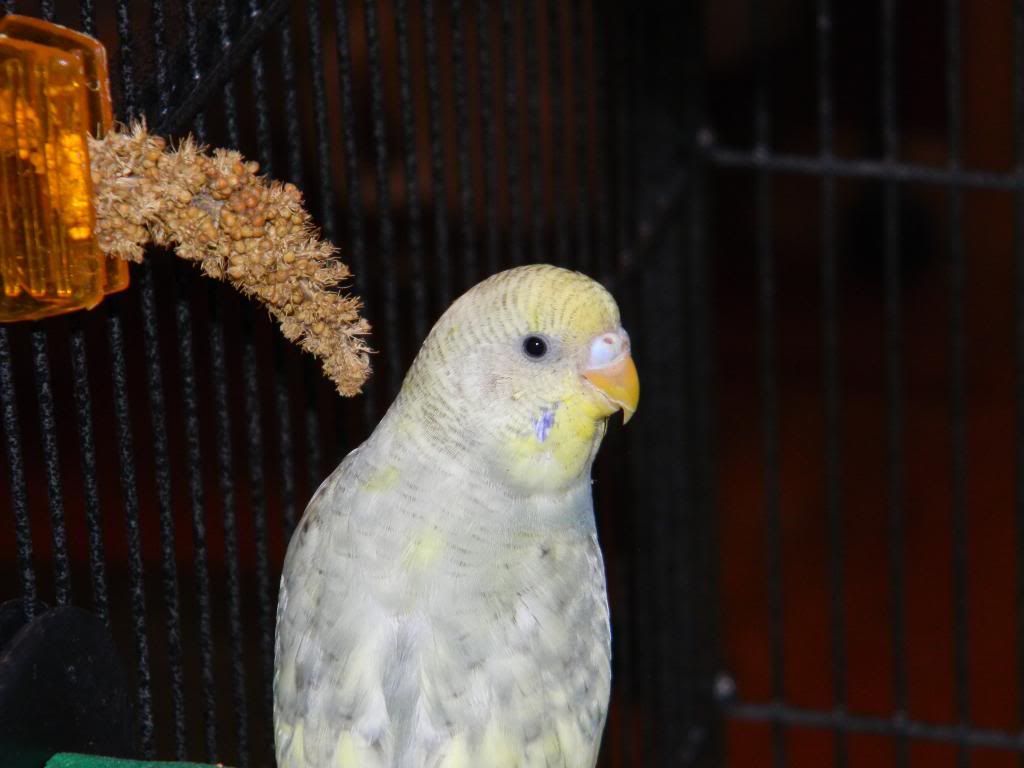 ...and these were taken today: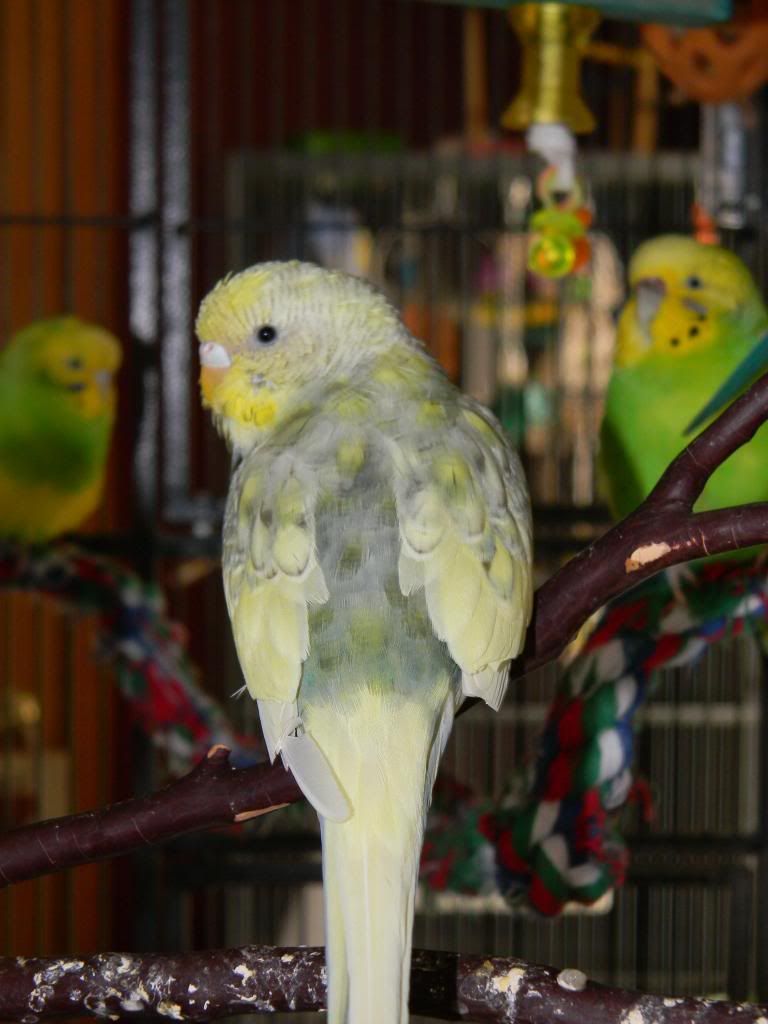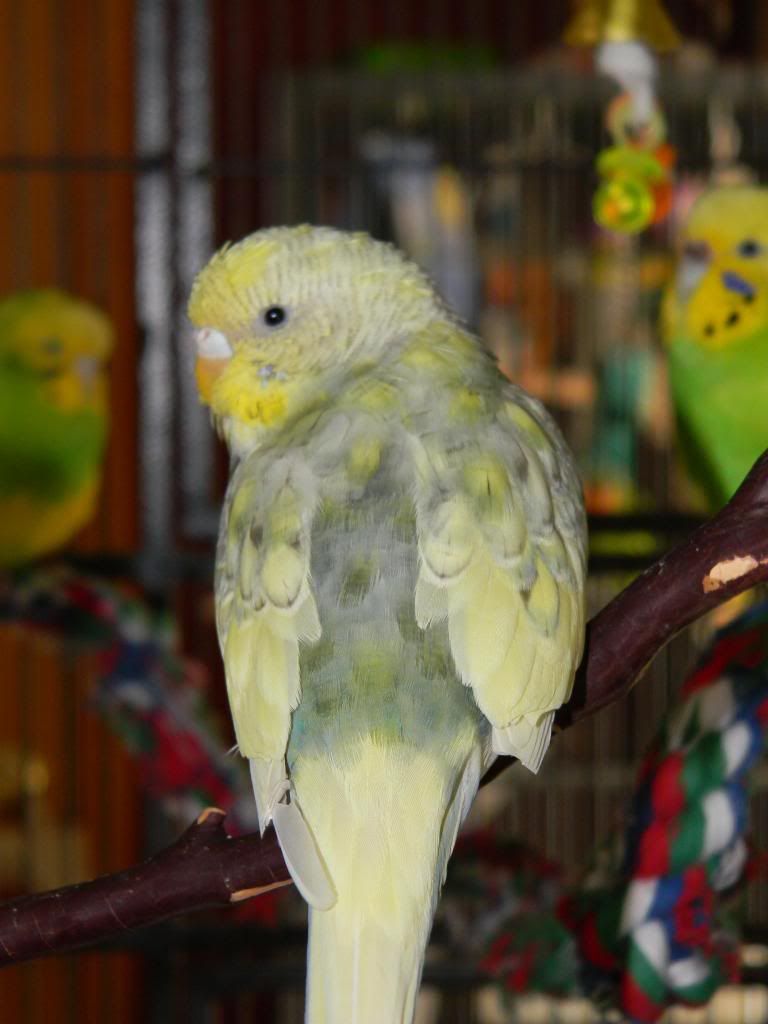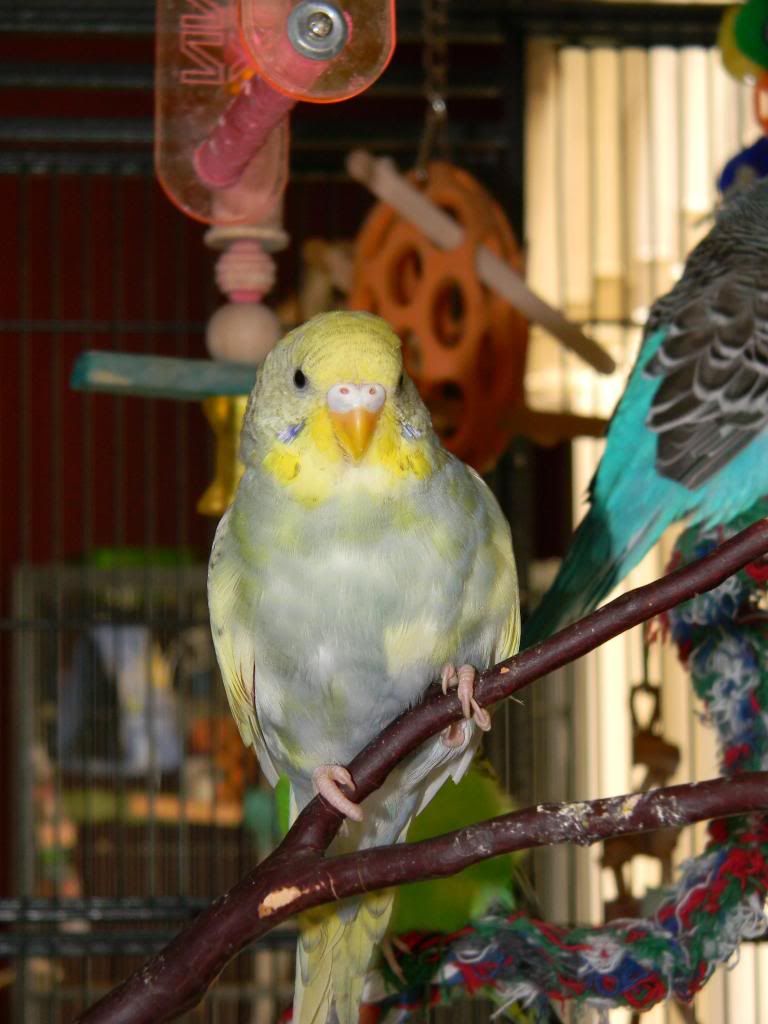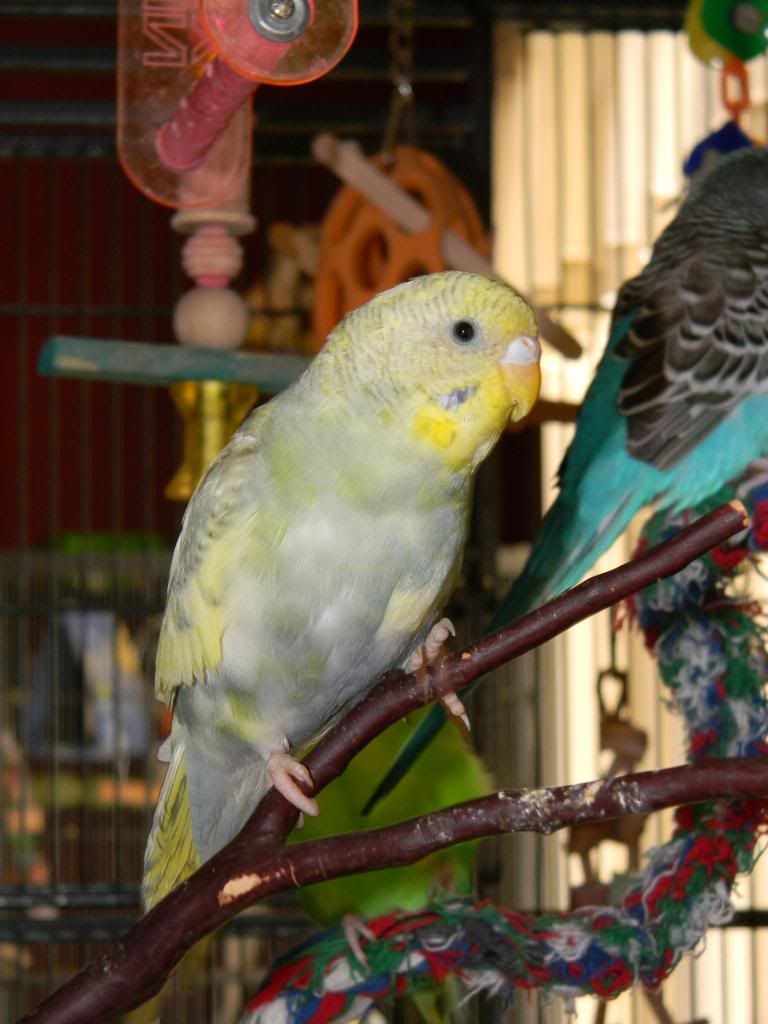 What do you think?
PS-Sorry all of the pictures are sideways - photobucket isn't cooperating!