Discussion Starter
·
#1
·
One of the budgies I purchased over Christmas was what I believed to be a cobalt greywing spangle. I said 'believed', because I just read through cutelilbirdies AMAZING mutations guide, and now I'm not so sure... Confirmation please!
Also, ignore the fact that in the first photo she has horrid scalyface. That's from just a few weeks after I got her and she was STILL undergoing treatment.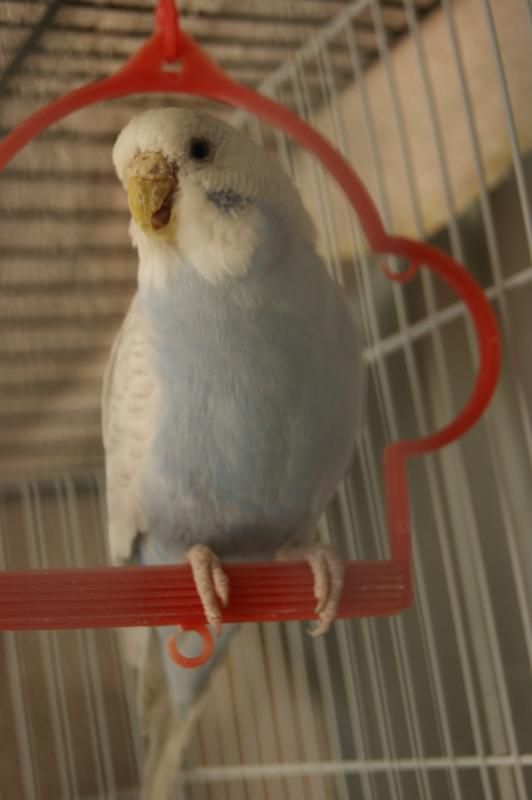 Oh how I hope she is a greywing... Because I kinda just bought a new cockbird on the agreement with my parents that the pair of them will make beautiful greywing babies together...