Discussion Starter
·
#1
·
Hello and Merry Christmas to everyone!
Right now it's either Christmas Eve or you're snug in your bed while visions of sugar plums dance in your head--whichever it may be, I wanted to take a last opportunity to catch up with everyone before the new year is upon us.
So, first in the agenda today:
Mallorn's new cage! Yes, I do have a picture this time
Mallorn was very pleased with her new acommodations and only had to venture inside once when she decided that was her new palace now, goodbye to the too small old cage!
She plays with all her toys and actually has room to fly in her new cage. In fact, she rarely comes out these days--she used to be out almost all day, and now only comes out once a day for a few minutes for our daily preening/kisses session, then she cheerfully retires to her royal chambers for the day--no matter how long I leave the door open!
Can you spot her?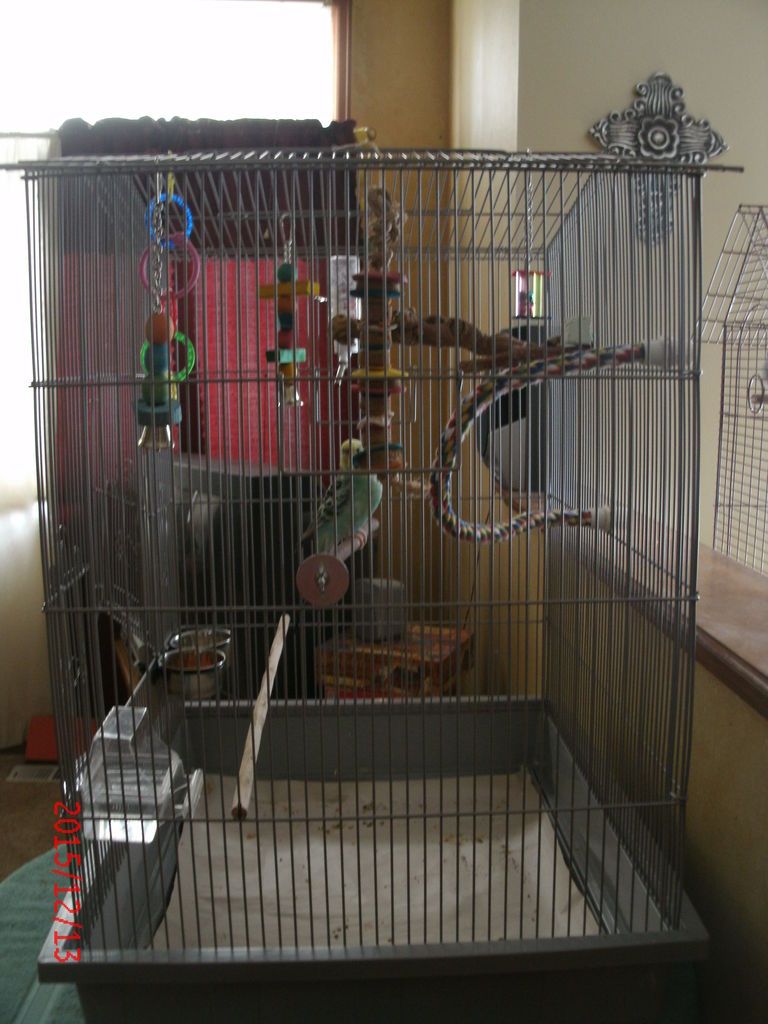 By the way, for those of you who commented on her knobbly perch, she absolutely loves it--it's her sleeping perch, now!
Second order of business: Buckwheat!
His owners came to pick him up a few days ago, and it's been very quiet around here. Sometimes I still try to say hello to him and he's not here! At any rate, he was very, very sad to leave me and played every trick in the book to stay longer--including tricking us to open his cage door by spilling his water everywhere, clinging onto my back where nobody could reach him, and mercilessly attacking his mum and dad :laughing:
He's home safely now, though, but before he left, I caught a few videos of him talking!
One of them has jingle bells in the background because he absolutely loved our jingle bells, and every time we rung them for him, he'd begin one of his monologues
Also, the other day (last week) it snowed terribly hard and everything was closed--this is for you people in an Aussie summer! This is our street--the big blue spruce is in our front yard
Interestingly enough, right now it's around 45 degrees Fahrenheit (around 7 degrees Celcius) and sunny--I'd love a white Christmas!
Finally, thanks to Cody's great idea, I went to Michaels the other day and picked up a box of clear, undecorated blown glass ornaments and filled one with hundreds of Mallorn's feathers. Poor little thing is moulting terribly--the worst this year--and she looks like a prickly little cactus! (That is why, of course, there are no pictures of her here--she wouldn't permit it!)
Here's the finished product!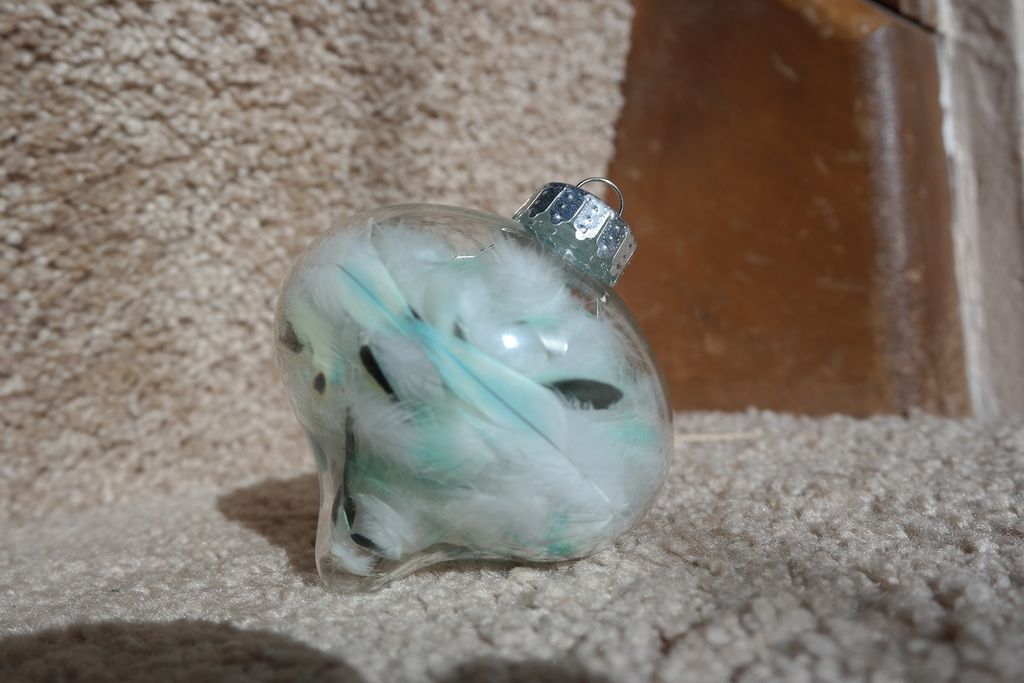 Finally, I wanted to wish everyone here a very Merry Christmas and a Happy New Year! I'll try to check in tomorrow but no promises
Here's our Christmas Tree--it's a real one!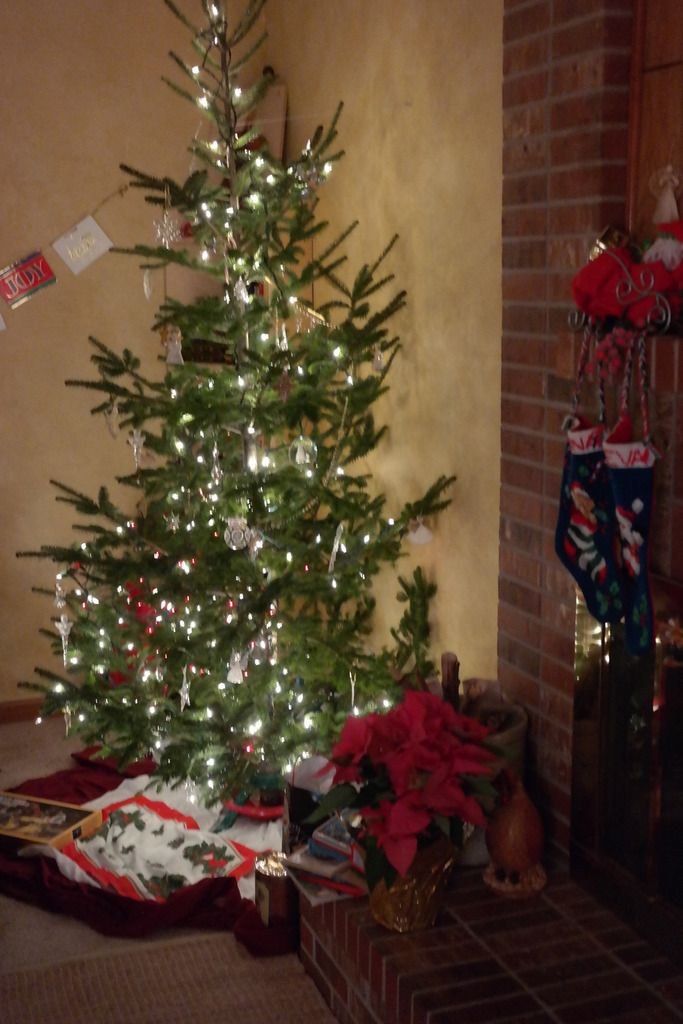 Baby Jesus is missing because we put him out on the 24th (today
)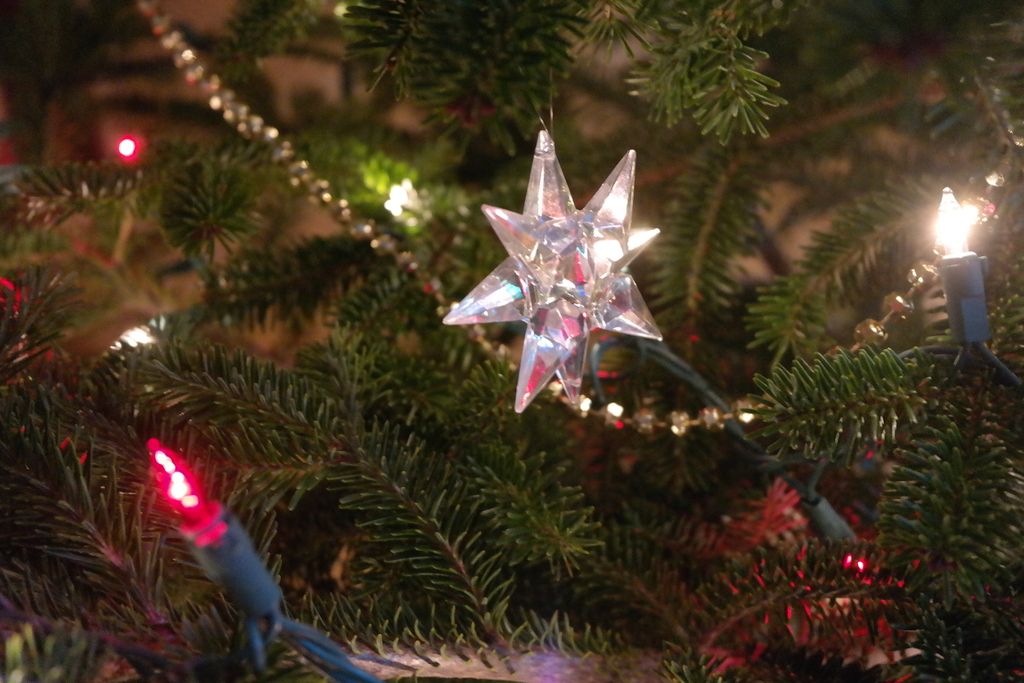 Thanks for a great year, everyone! :wave: