Discussion Starter
·
#1
·
Hey everyone!
Long time reader first time poster as of today. I've been reading and learning for quite some time now from this forum and have come quite a way since. I started breeding birds 2 or so years ago simply because I've always enjoyed the process of life. Before then I had many other things I bred and kept, but that is for another time!
So, what I have here today is some of the birds I'm not so sure about (and some I actually am and just want to reinforce if I am right). Any and all help would be commendable!
1) First up is what I believe to be a Yellowface II (Some type of blue) Spangle female named 'Colors'. Am I correct?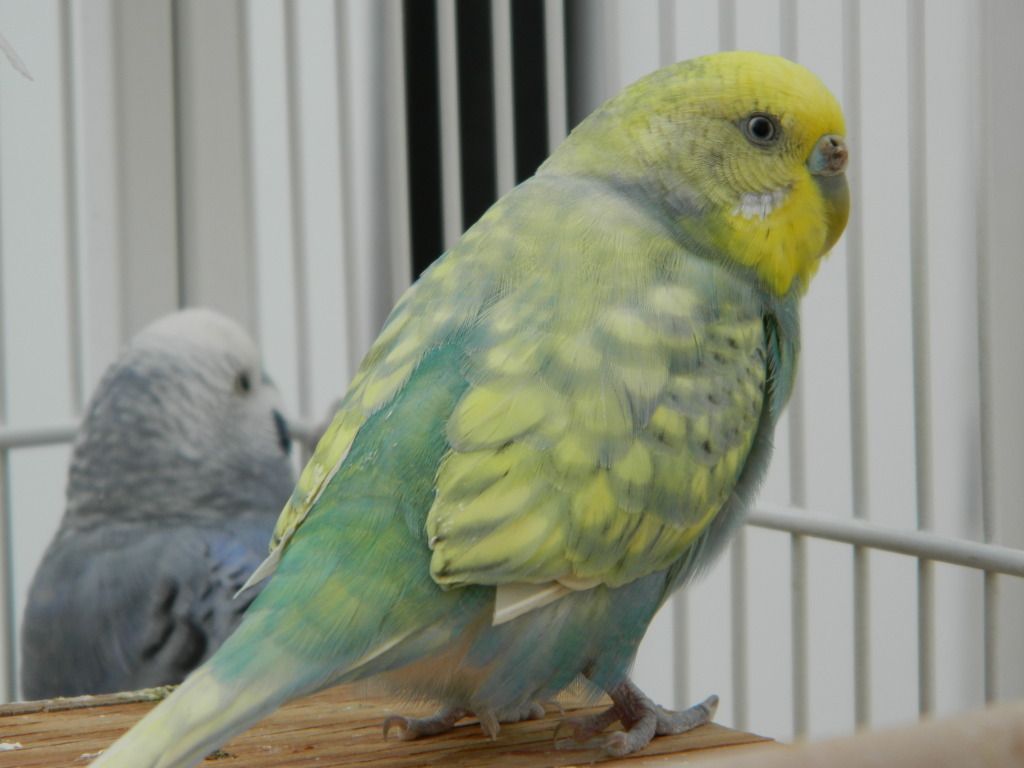 2) Next up is the male I actually am pairing her with named 'Felix'. I believe him to be identical in that he is a Yellowface II (some type of blue) Spangle male.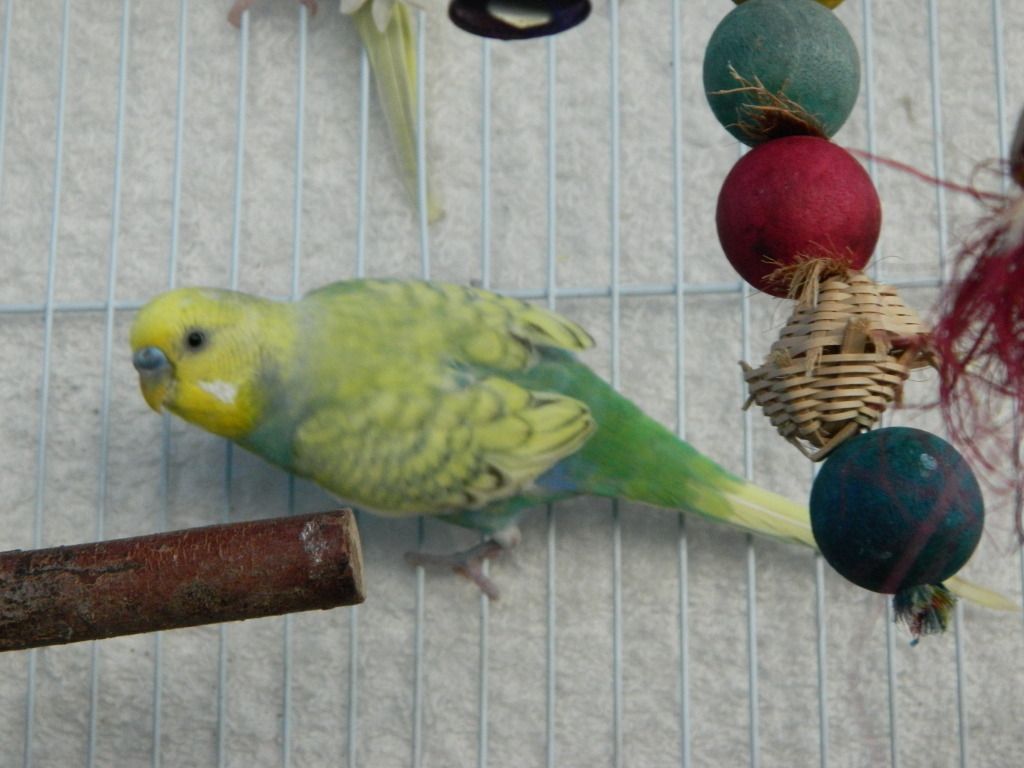 3) Next up is my Patriarch, 'Blue Daddy'. I want to say he is a Full body color Greywing Sky Blue, but I'm not entirely sure.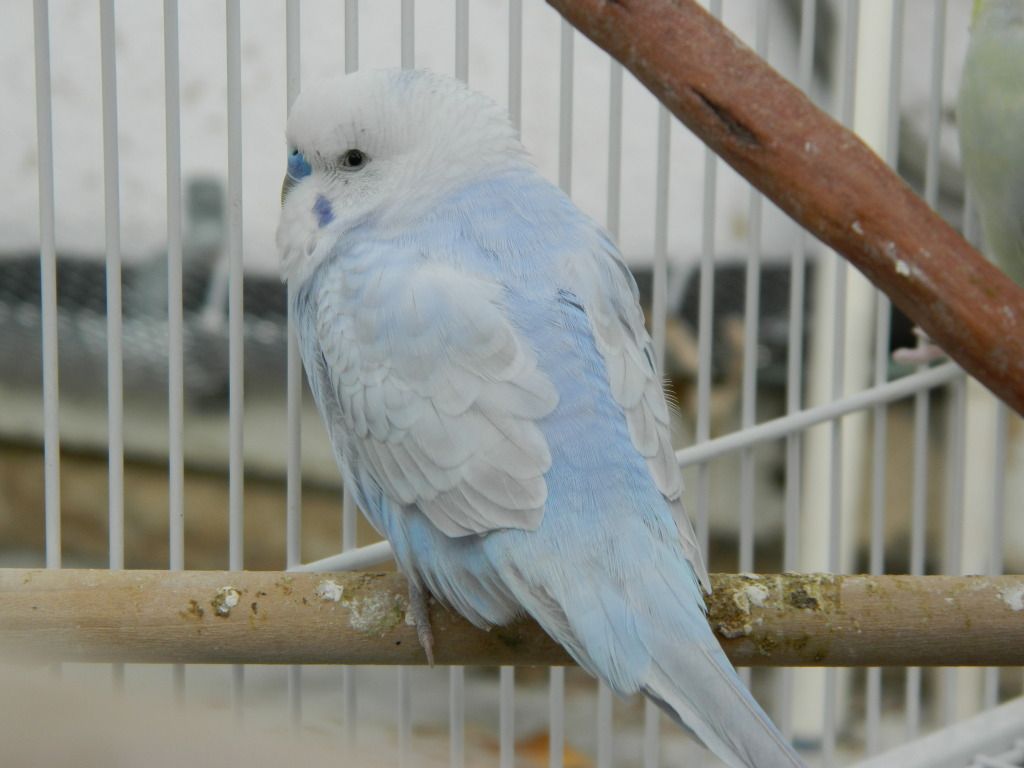 4) The girl ('Momma Keet') he is paired with I don't have any good pictures of, but this will have to do. I know she's a form of yellowface, but I don't know much else or even a guess to anything else. I'll try to get a new picture, but she's been in the box the past week!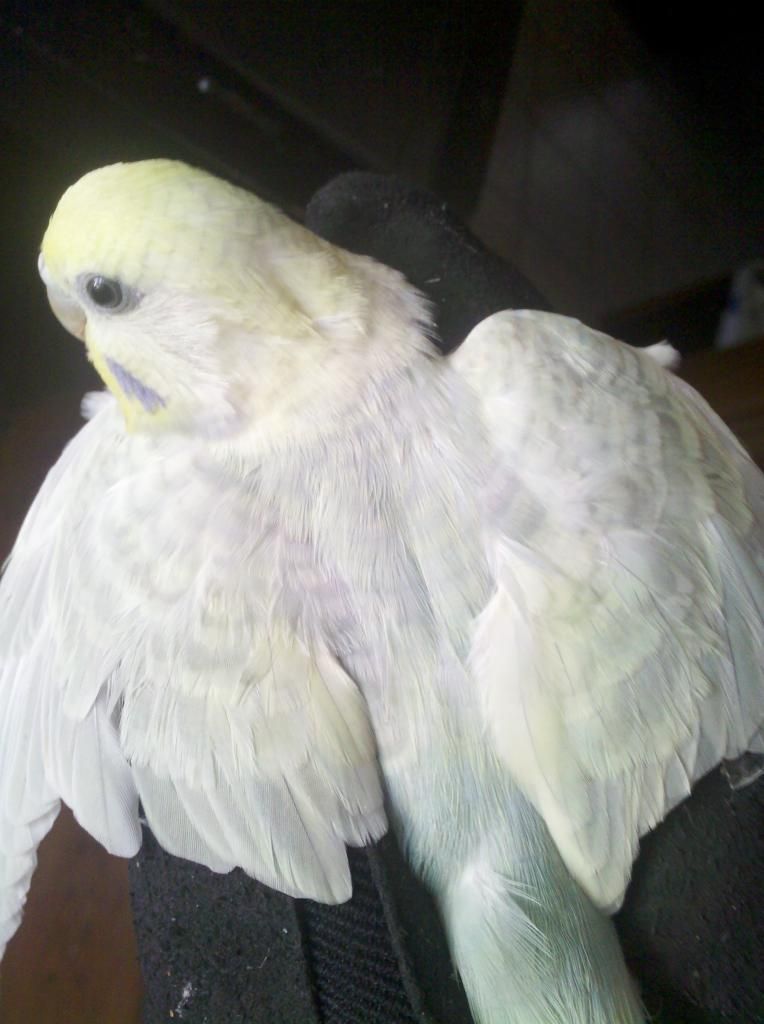 (her brother is the bird on the right in the next picture)
5) Next up is 'Yellow Bird', one of my other Patriarchs (and arguably the better of the two due to his parenting habits). Here is where I'm stumped. I know he is a Green series (or yellow, depending on your interpretation of budgie genetics) but he has no green. At all. He has a diluted body color, but isn't a dilute (to my understanding). What is he? (Yellow one of the left).
I'd also like to note, the budgie to the right is the brother of 'Momma Keet' (4), if that helps with the ID of her colors in the least bit.
6) 'Yellow Bird's mate, a DEC, is now seen here.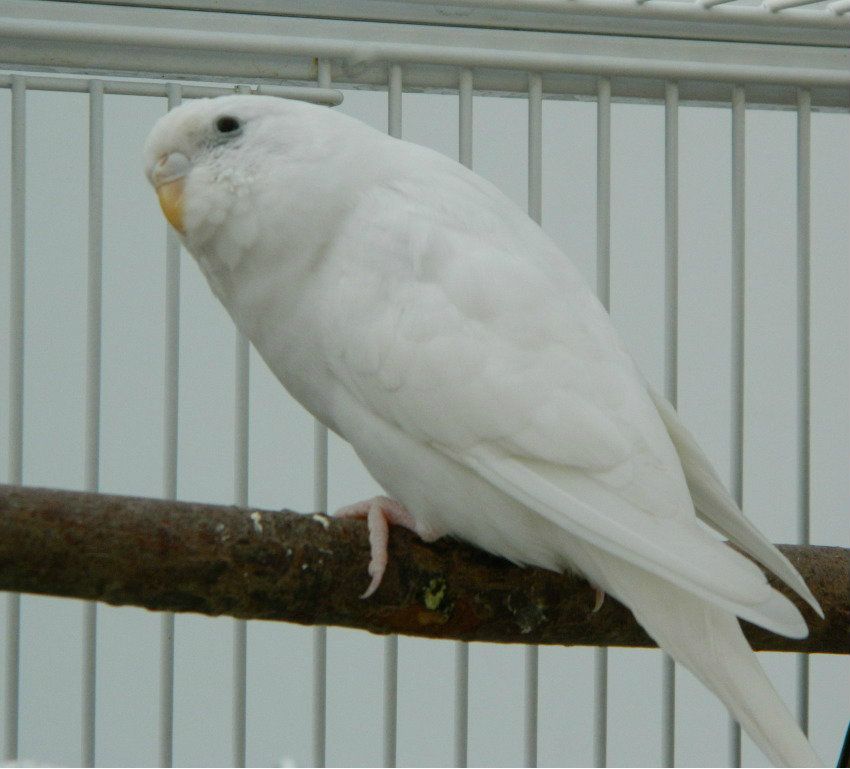 And because I love the next two pictures...
7) The 'Doc', a grey English budgie enjoying some outside nap time.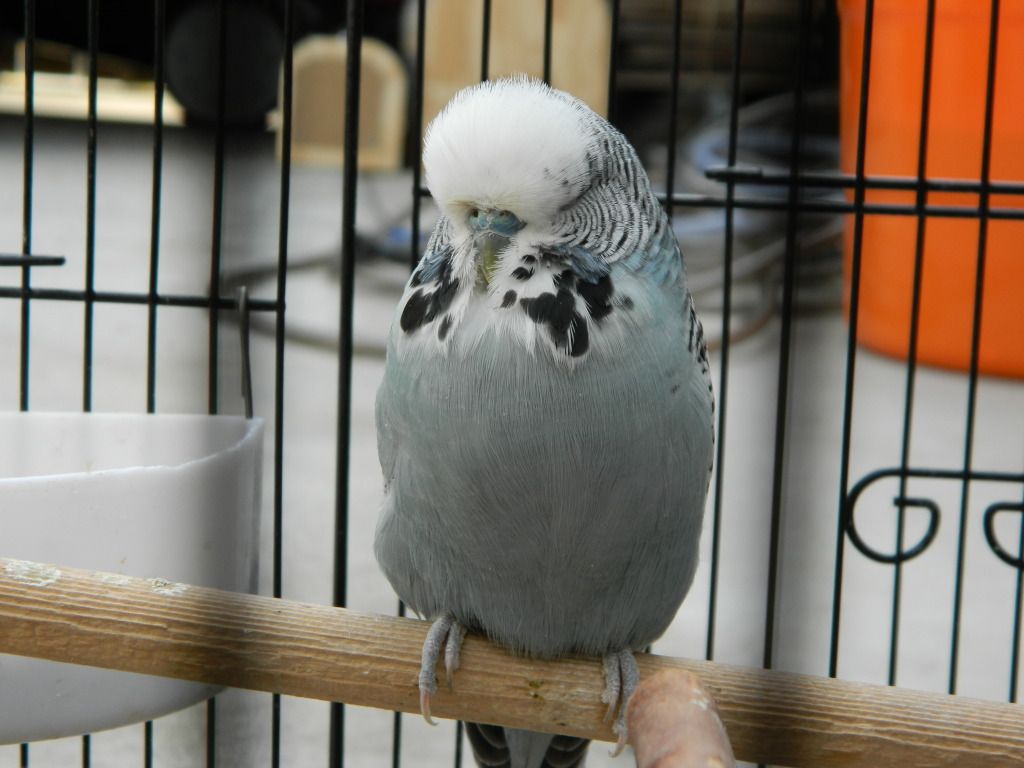 8) And my two English girls, (un-named) a Green normal and Grey normal.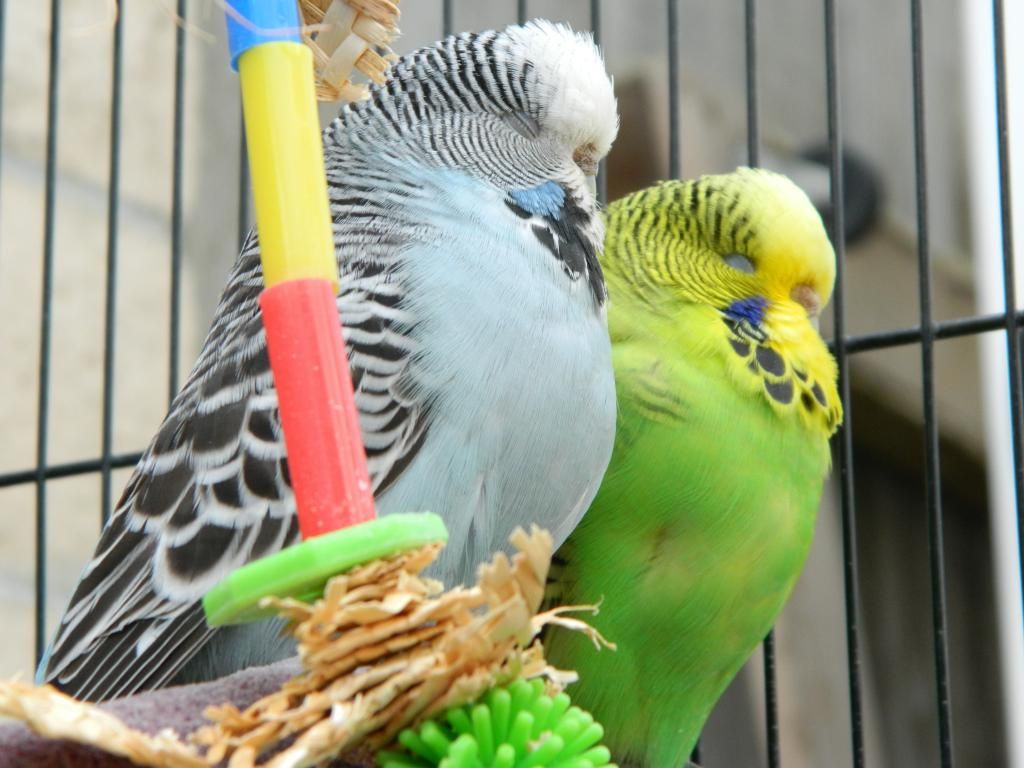 9) Last bird for this post, we have the eldest son of (5) and (6) here, named 'Wellow Bird' (my nephew named him when he still couldn't pronounce his Y, so it just stuck.) Again, I'm confused as to his mutation. Understanding him and his father will greatly increase my knowledge as to what the other younger siblings are. I know he is some type of pied, but what, exactly. And again, the solid yellow without greens throws me off!
Thank you so much everyone for your help, I'm glad to be a posting part of this community now!