·
Exceptional Service Award Recipient
Discussion Starter
·
#1
·
Hi there, some of you may still remember the last breeding journal I made here about the first clutch of my pair of fischer's lovebirds back in August/September, of which they raised 3 beautiful chicks and I kept their first born son, Lotas.
Well, Spring has started and they have been quite busy, if you know what I mean!
Yesterday, Sindel laid her first egg already.
Here is the pair
Sindel is the violet one and Nico is the orange and light green/yellow fellow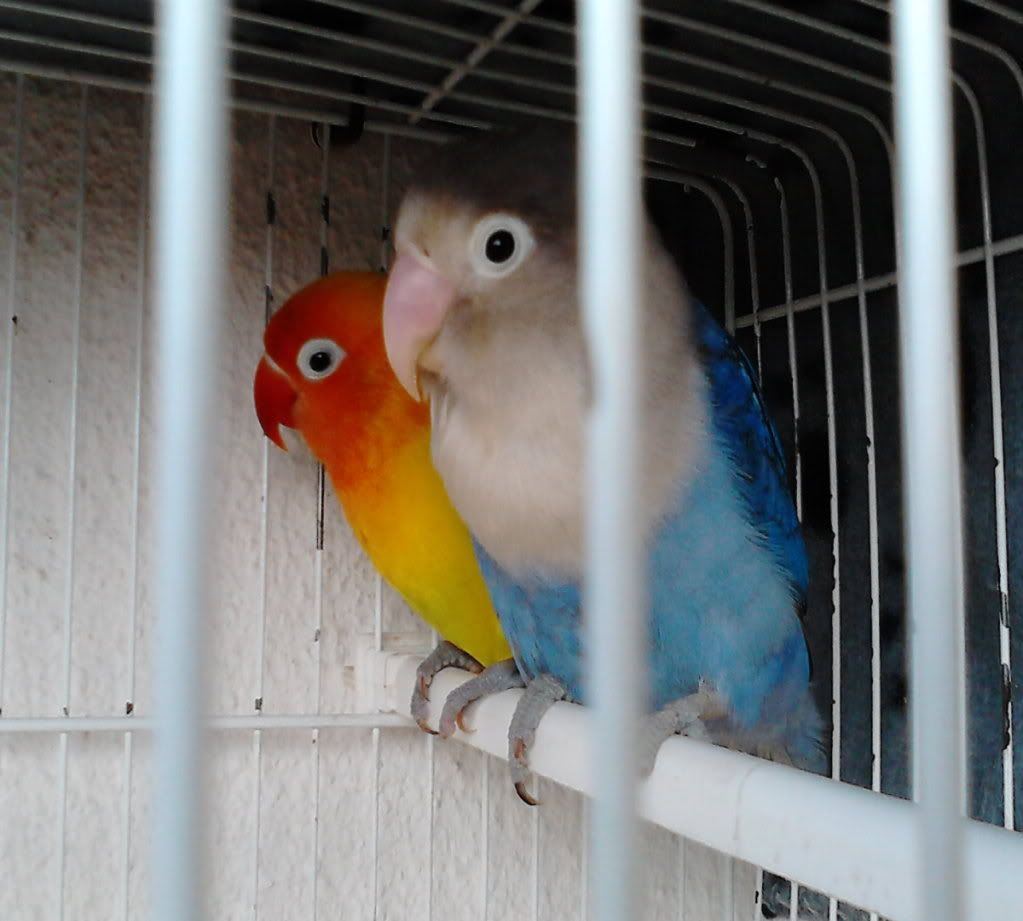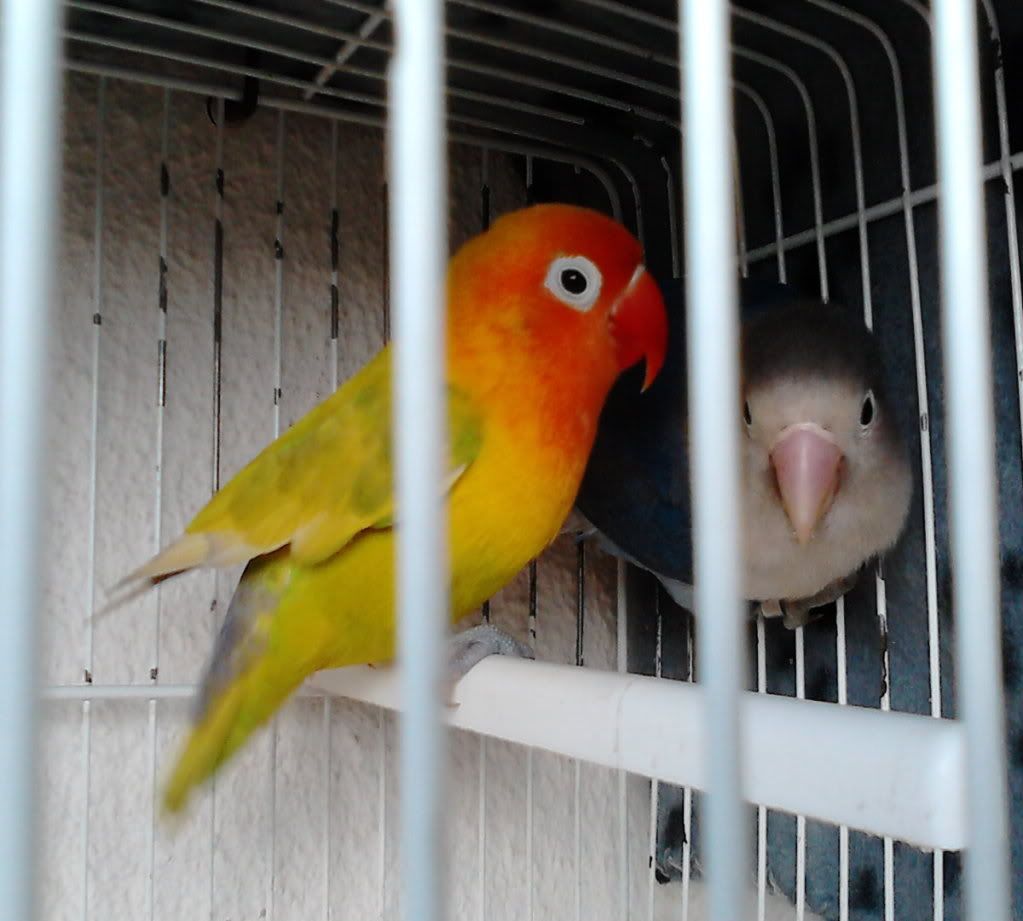 Their first egg!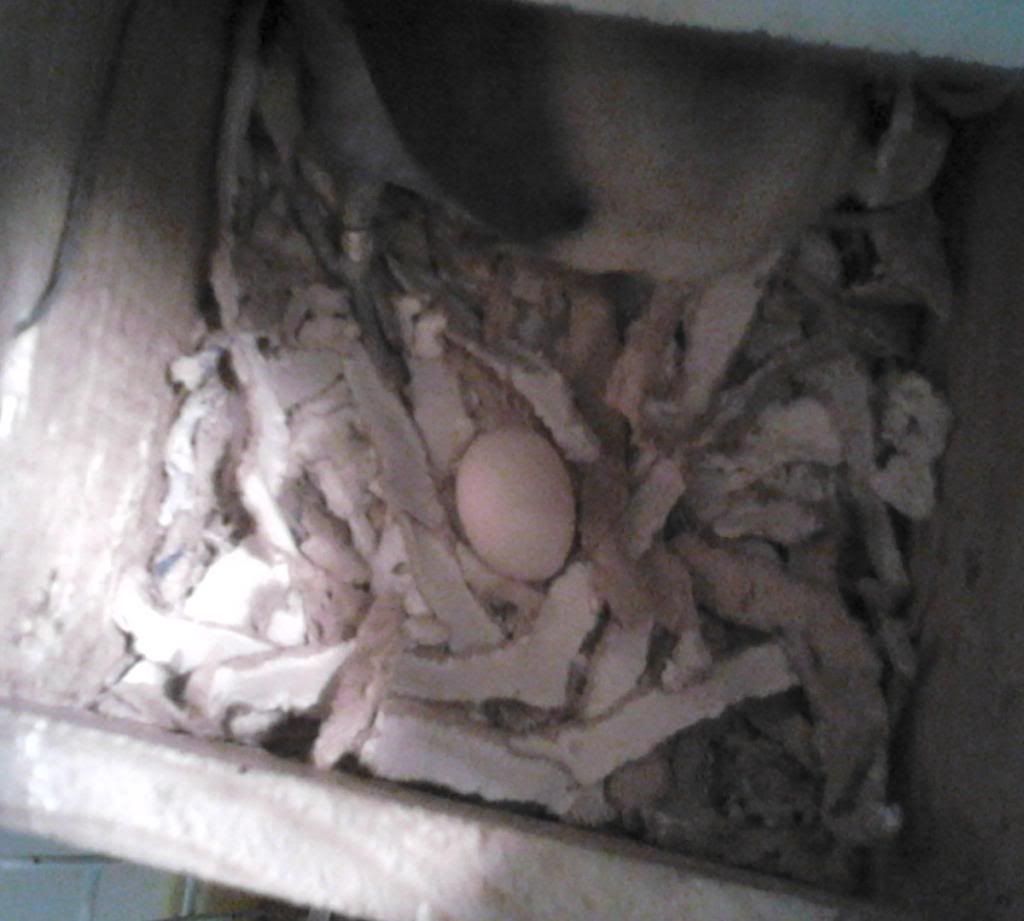 If they have a successful clutch, I expect them to have all normal green chicks of the wild type variety. Just like they had their first time. But I hope I'm wrong, as I would love one just like Nico, a little Nikita! Or even some blue ones.
Here are their first chicks from last year: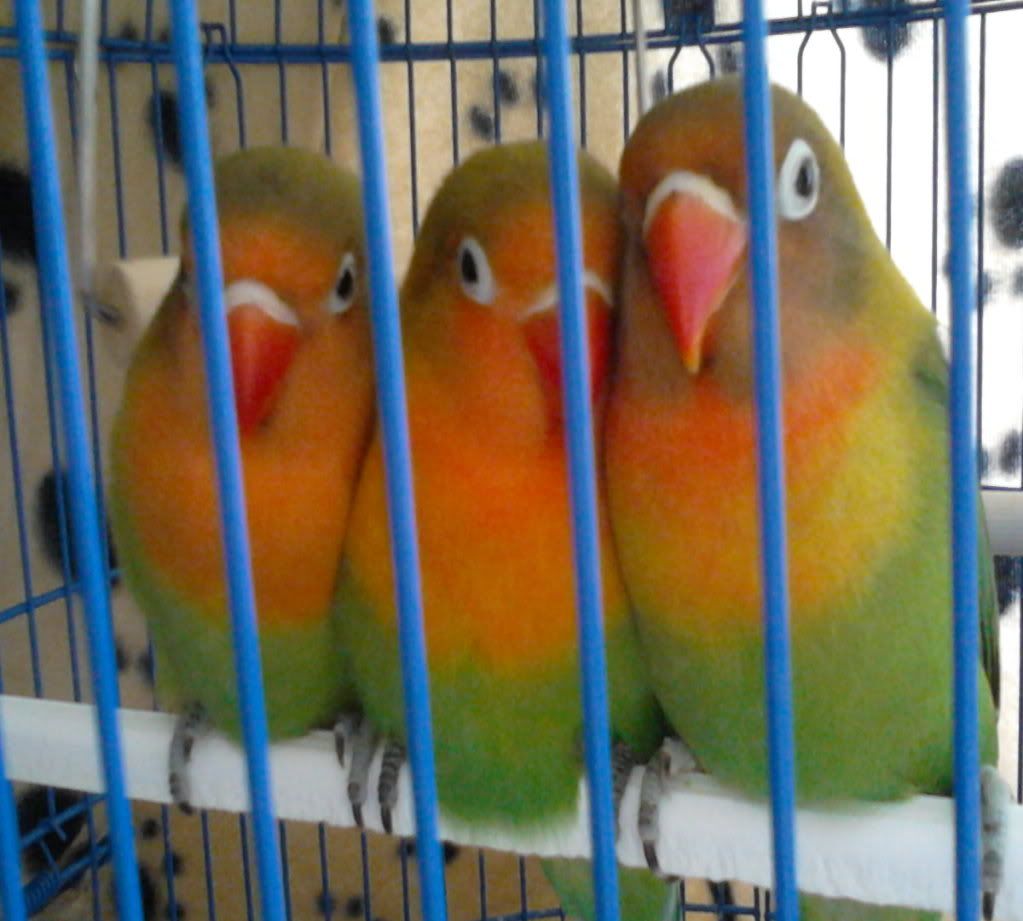 And Lotas who is 6 months old now and going through his first big moult