·
Member of the Month April 2014
Btw Everybirdie, there was a lady who brought in a huge 15lb rabbit at the vet where I took Princess last week. They're called Flemish Giants and they are huge bunnies ranging from 12 to 25 pounds. This one weighed 15 and was bigger than a cat!
but quite cute and mellow she was
"Nooo, I don't wanna see the Doc!"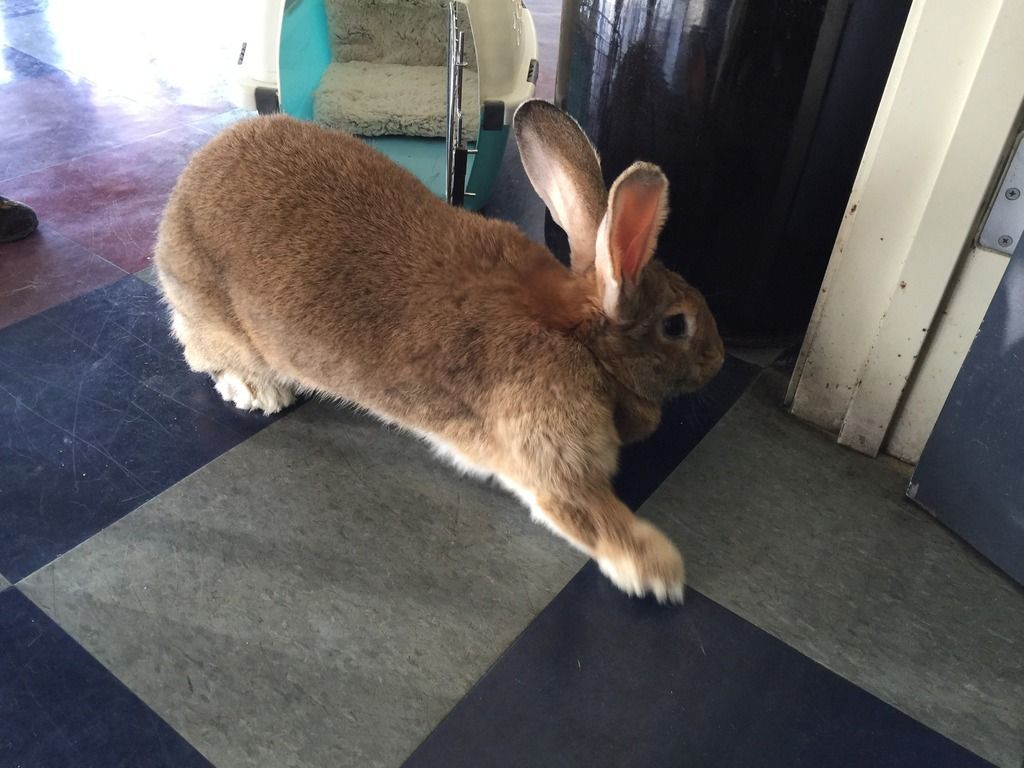 Found this online