Discussion Starter
·
#1
·
What an eventful couple days I've had
my aunt found an abandoned kitten in a parking lot, and of course she took him in because he was so darn cute! She couldn't keep him, so we took him in. His name is Ozzy.
Unfortunately, he doesn't like dogs
We have 2 dogs so I started advertising and he's meeting his potential new mommy tomorrow!
Just thought I'd share what I've been up to, and a few pictures because he's precious. I so wish we could keep him
My mom holding him, for scale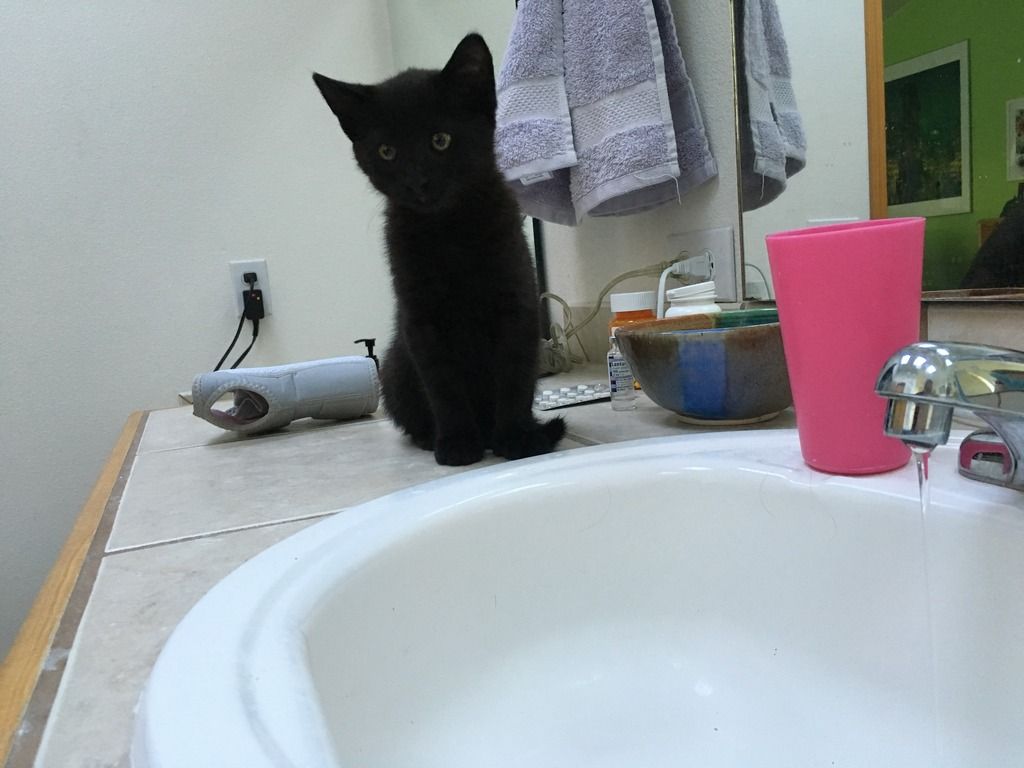 He's about 10 weeks and just absolutely darling! He is a polydactyl, meaning he has 6 toes on each paw