Discussion Starter
·
#1
·
Hi! (This is going to be a photo packed post so be warned)
So my two foster lovies, Rocko (yellow face) and Izzy (red face) went back to the shelter yesterday (Tuesday)! It was bittersweet, I swear we almost had a failed foster and adopted them but decided against it
Such kind little birds should hopefully be adopted fast!
I'd also like to thank everyone who helped me out in ensuring I gave the best possible care to these little guys! :urock:
Anyway, as promised here are the best photos I could get of such wiggly birds. Izzy happily steps up and climbs onto our shoulders. Rocko dislikes hands still but enjoys flying to our heads.
This was after a few days in foster, while they were still strictly cage-bound.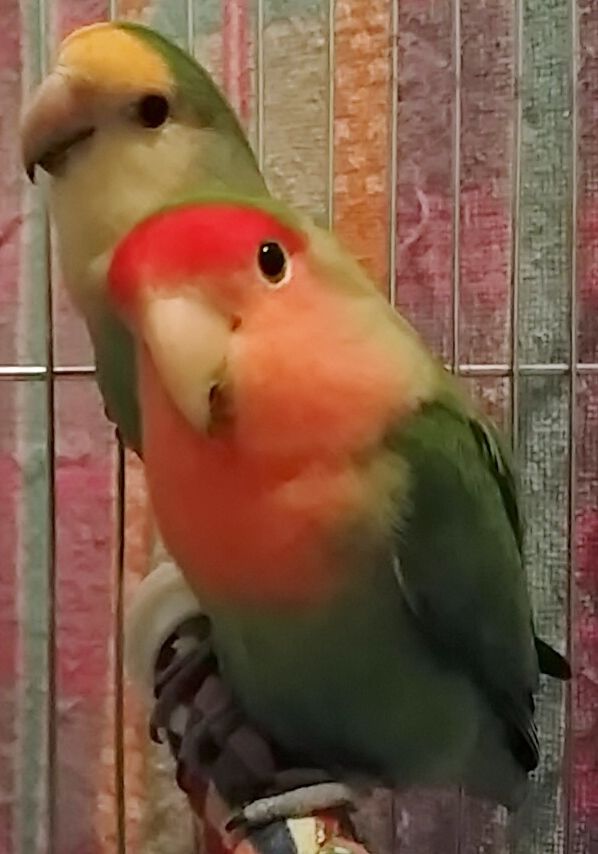 Their personalitys came out quickly once we starting giving them out of cage time. (Yes there is poop on the curtain :whatever: )
Rocko wiggles a lot and doesn't like hands so it's kinda blurry but ah well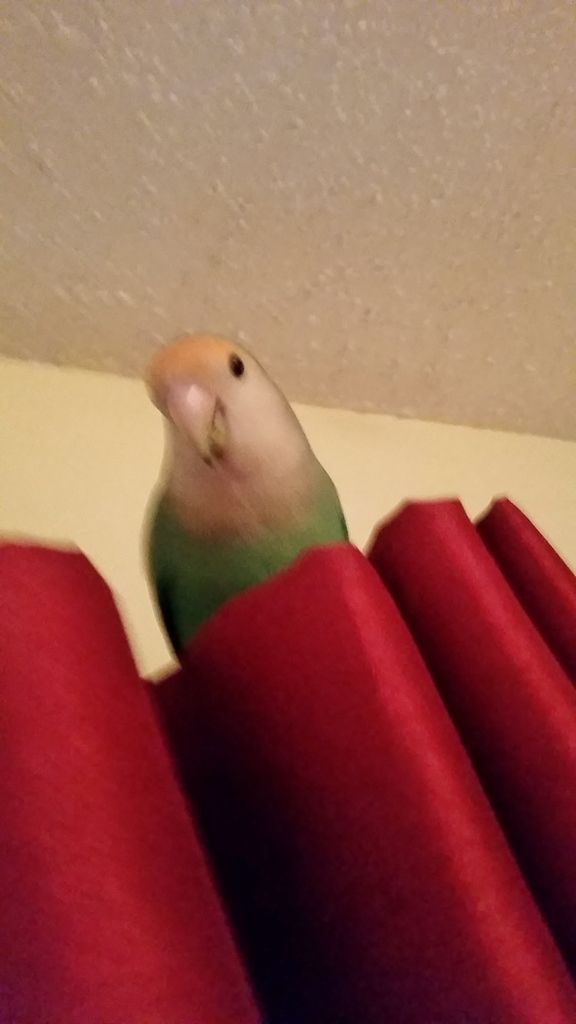 Here's Izzy being a lovebat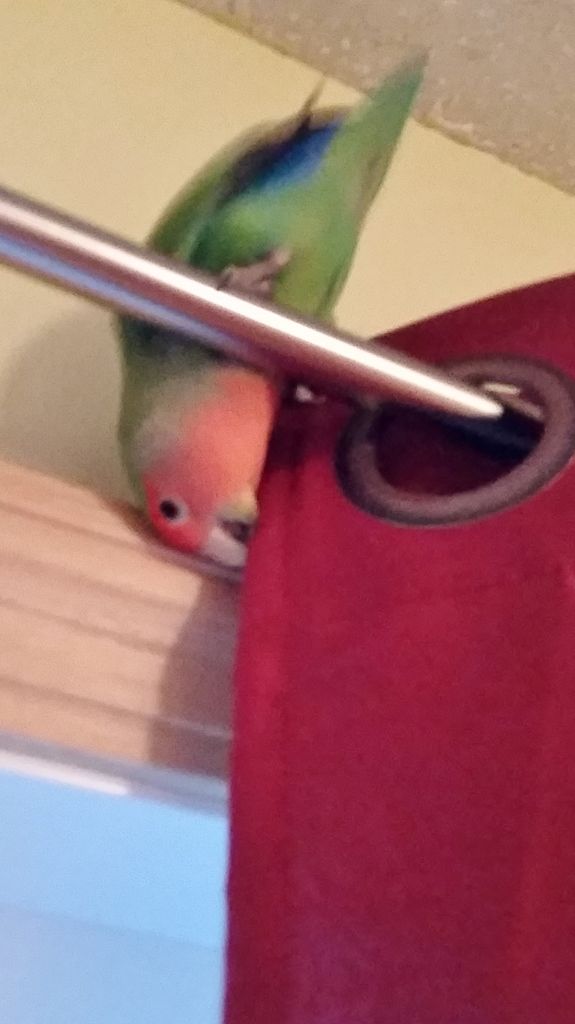 Rocko mid-shake sitting on my head (Please excuse my roots I'm growing them out for a reason)
Izzy hanging out on my shoulder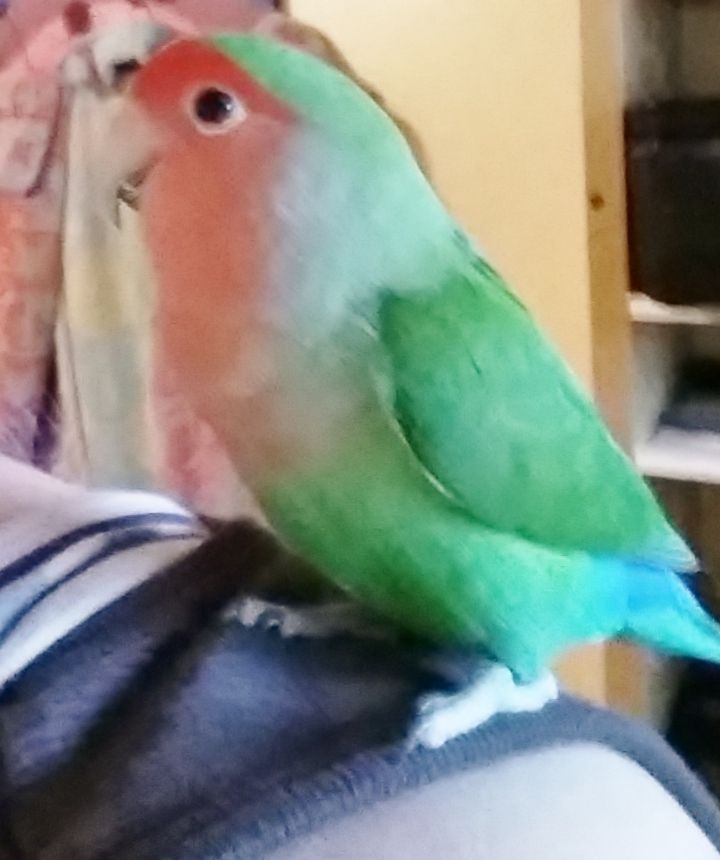 And again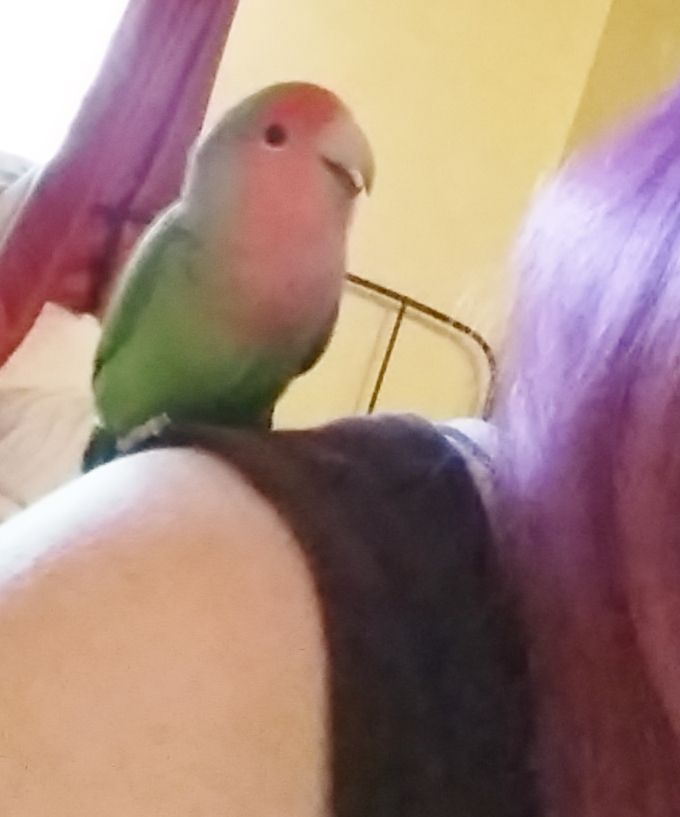 Izzy quickly learned that she was a pretty bird and started posing for photos :laughing2: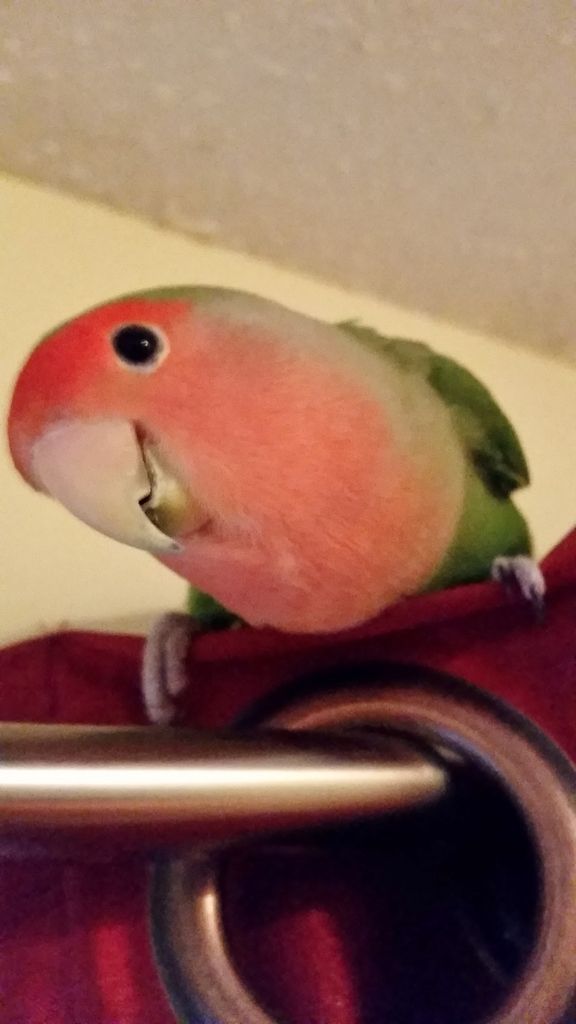 This is her "best side"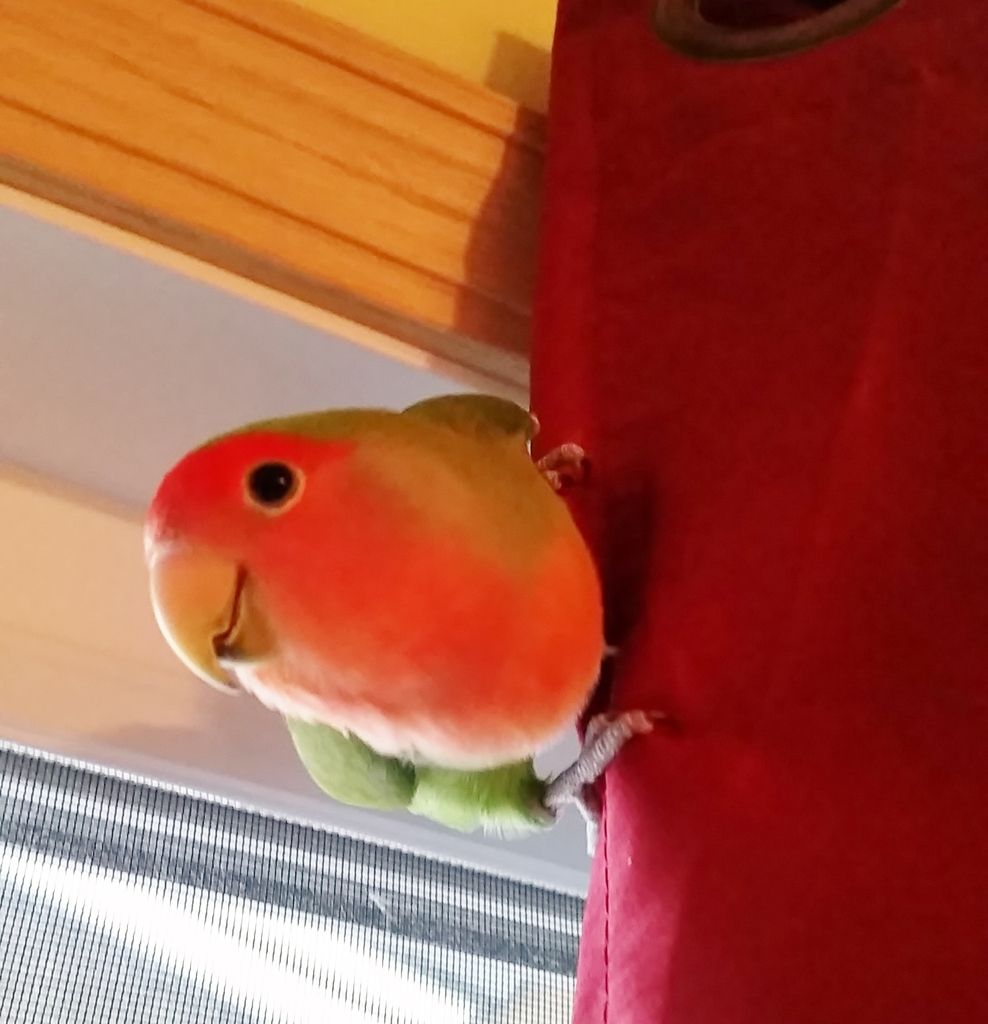 Here Izzy is hanging out on my collar (Yes I have two shirts on)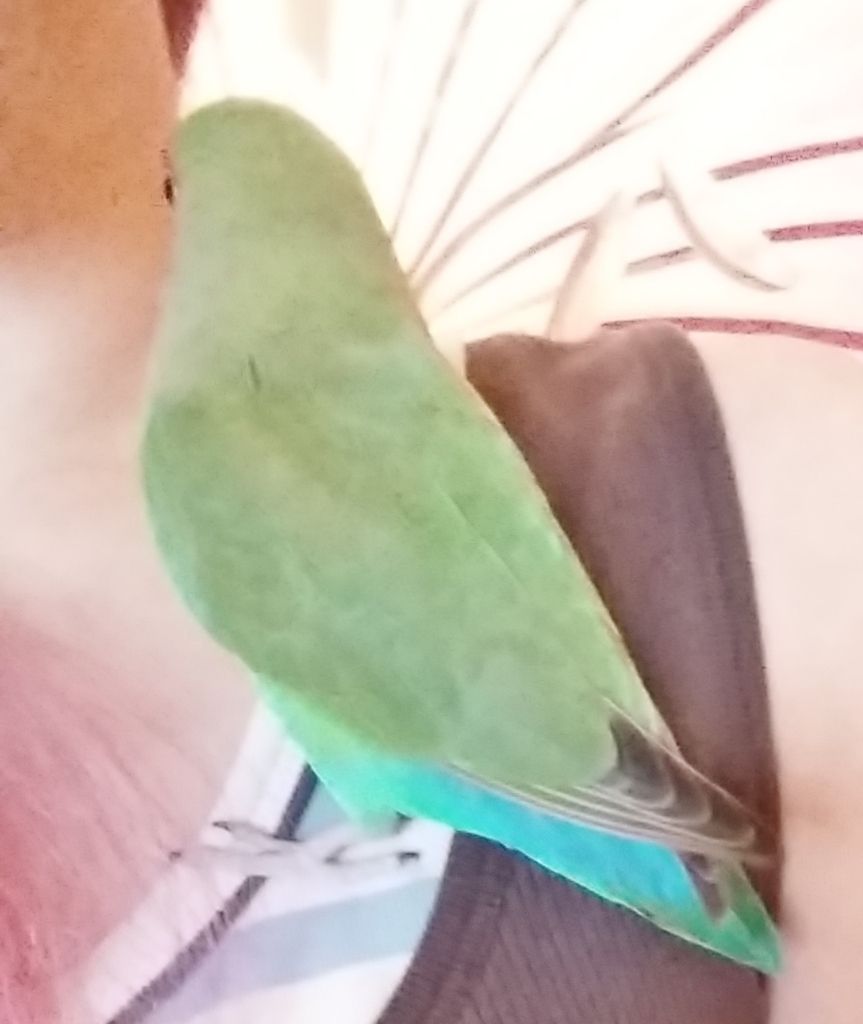 I was trying to get a picture of Rocko peeking over the curtain but Izzy decided to climb down and peek out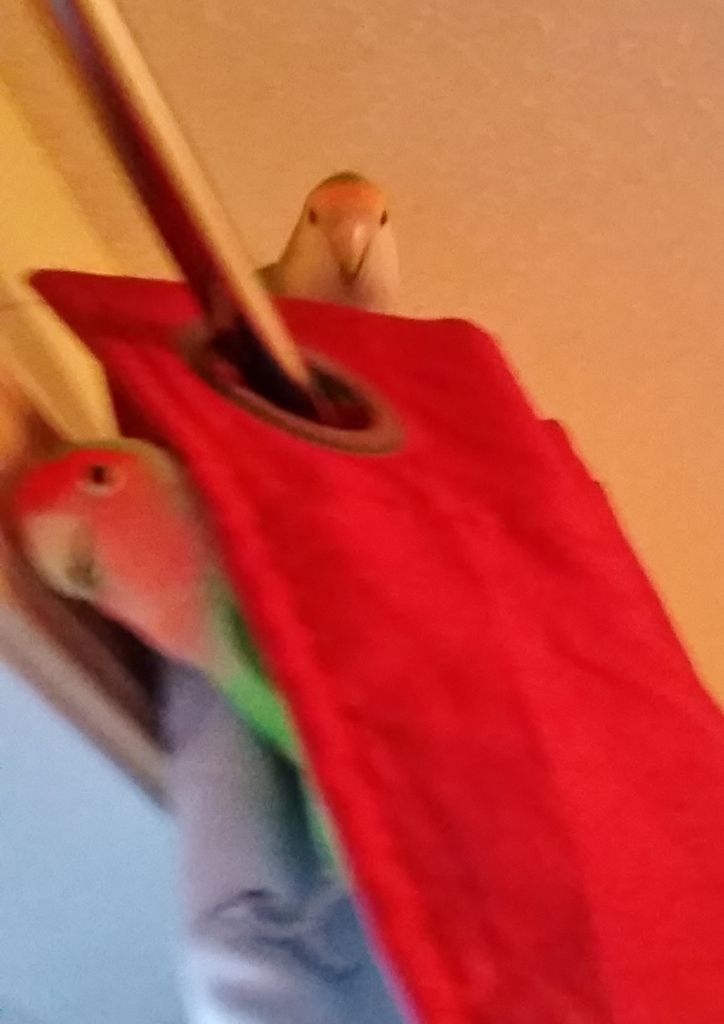 And finally, a couple photos of them both hanging out on my head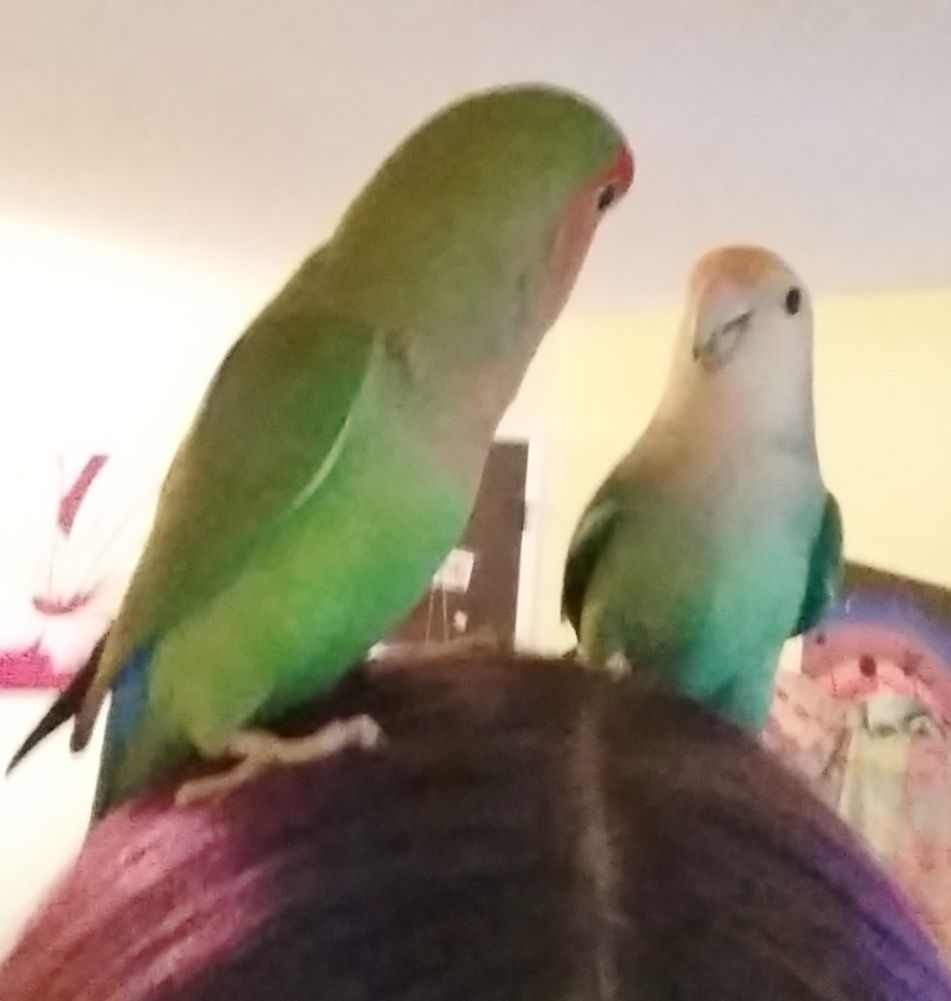 Hopefully you enjoyed seeing these little goof-balls, I'm sure they'll be loved by who ever adopts them.
Thank you all again for the help you gave me, you're such wonderful people :2thumbs: