Discussion Starter
·
#1
·
So I'm bringing two new rats home tomorrow!
For those of you who don't know I work in a pet store, and the two male rats we've had for a few weeks I realized one of them is blind so he has some special needs.. I've grown really attached to him and his brother so I'm keeping them!
They are both identical white boys with pink eyes!
name suggestions would be greatly appreciated
I can tell them apart from their behavior as the blind one is easy to tell who he is..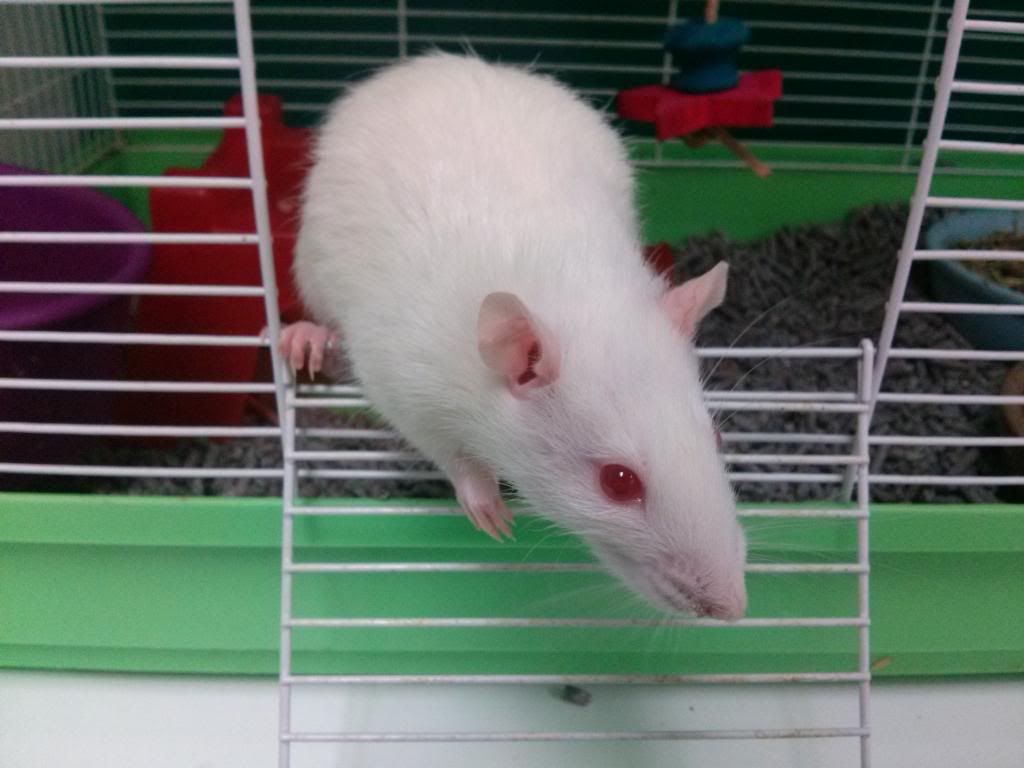 blury picture but shows you they look the same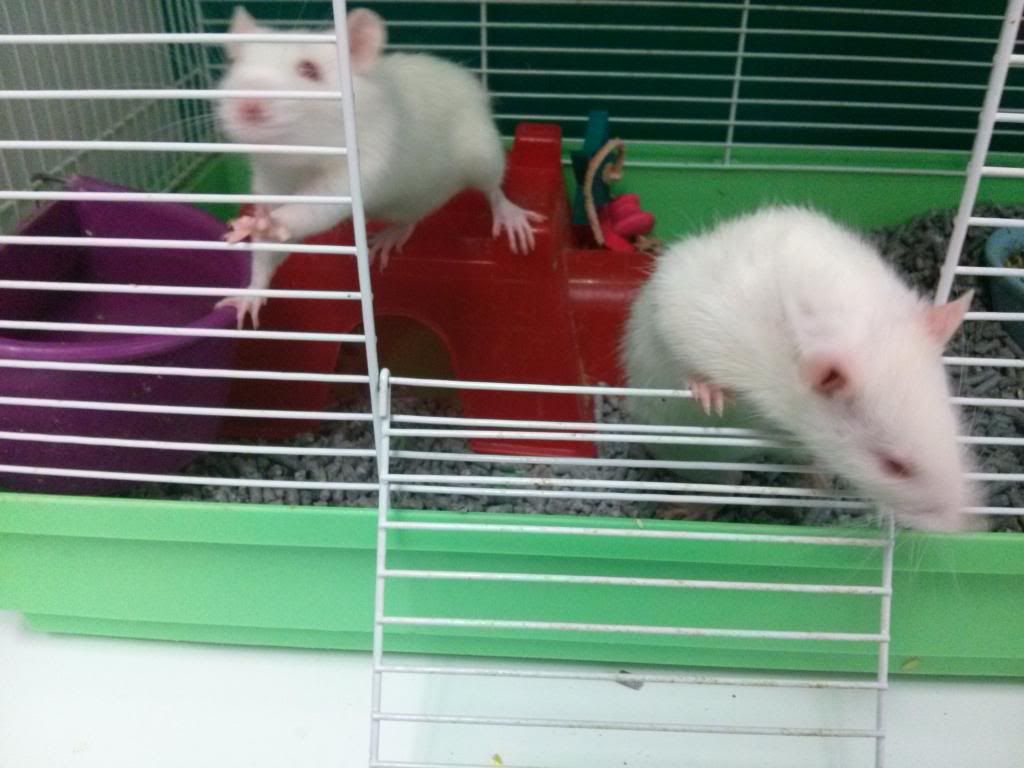 name suggestions would be great!!