·
Member of the Month June 2014
Discussion Starter
·
#1
·
HI. Everyone!!! This afternoon there was so much noise going on in the Paddock just across the road from we live anyways i went out and had a look and there were over 50 Galahs all going silly they got a scare and flew up onto the wires so i got the perfect photo of one hanging upside down on the wire... I am so thrilled with the photo.. I zoomed in on it.. So there were a few people that wanted to see a Galah hanging upside down from the Electrical Wire... Please enjoy these photo's i only got the one photo of the galah hanging upside down but took photo's of some of them on the ground..They were all being silly this afternoon and you should of heard the noise of them...This is so funny..
Galah Hanging upside down from the Electrical Wire..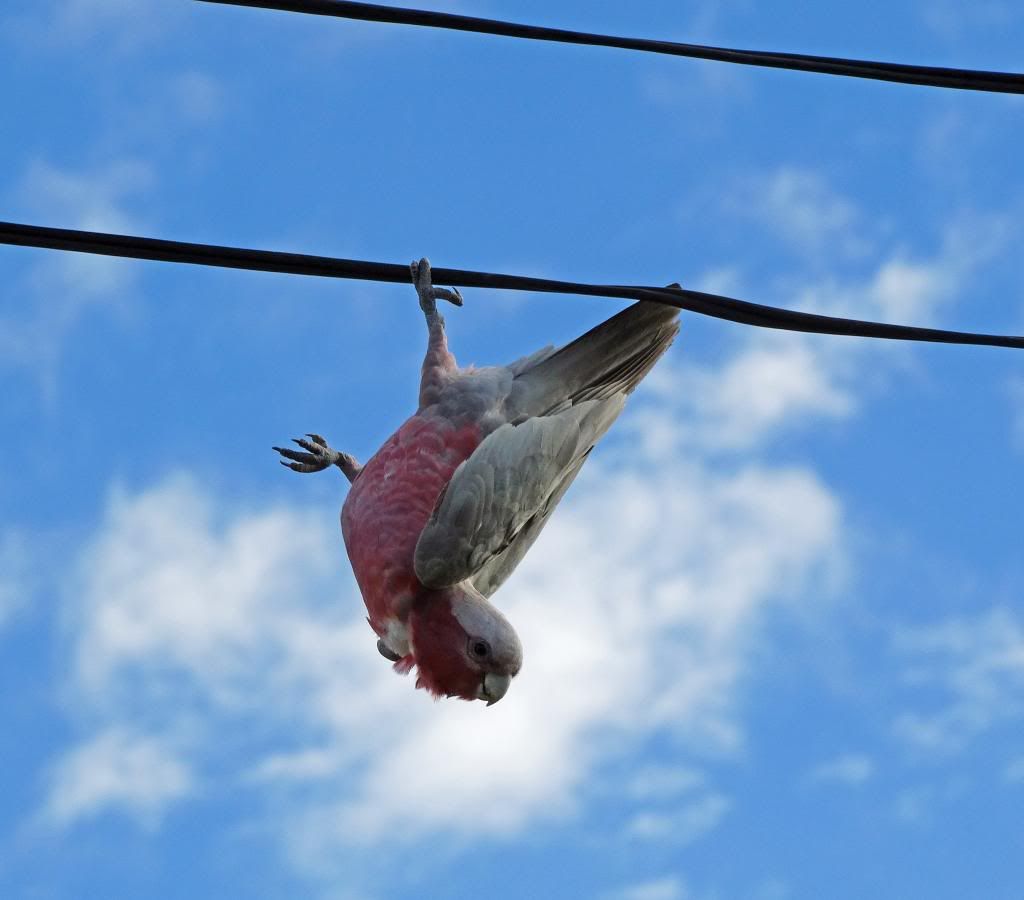 Feeding on the seed.