Discussion Starter
·
#1
·
So I have put in a call to the vet to inquire about something like Lupron for Gemma. It seems like she just won't stop and I am hoping maybe something like this can break the cycle long enough to get her mind off of it. It is pretty obvious that is all she thinks about. She is extremely nesty, bitey, territorial, and hand to handle at all when she is in this mode. She sits in her food dish all day long and so I am DESPERATE to find a food dish that she can't kick the seeds out of OR sit in. The Tweeky cleans pictured below don't fit on her cage so it is happily in use by the budgies now.
Nice but doesn't solve my problem, sigh.
When she is out she looks for a corner and the hides there. I have changed her diet, limited her daylight, taken her to the vet (she was put on antibiotic and antifungal as a precaution almost because at the time the vet wasn't sure it was hormonal even tho I was 90% sure it was so I was right-parasite test came back negative as well), started covering her at night, I have switched her cage, had her sleep in a different cage at night....nothing works. So far she hasn't had any problems (Thank God) laying the eggs and I am not sure at what point it will become dangerous to her health. She laid 2 eggs in October and in the past few days she has laid 3 eggs.
Any insight would be appreciated but I also just wanted to vent and have you all cross your fingers that when the vet calls me, something good will come of it. I am afraid to ask, but does this mean she will most likely be a chronic egg layer or can she just lay because she is going through puberty but then have it become rarer later on? Has anyone had a bird that laid eggs in their first year that later on in life did not lay?
The first 2 laid a few days ago:
My dads English budgies that I have officially claimed lol (Darby & Churchill) just because they're cute:
The Tweeky clean food dish that has been passed to the budgies: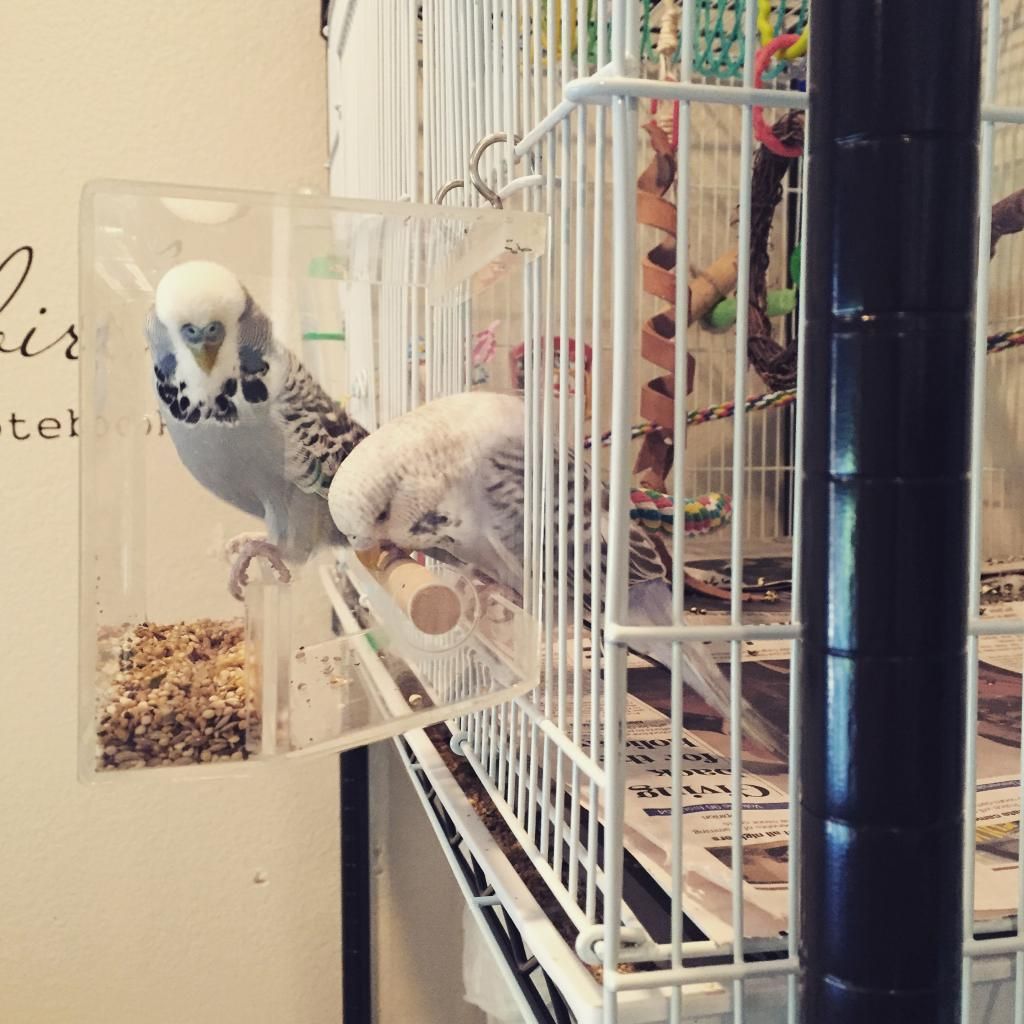 Gemma being adorable for a few seconds--I just want her to be okay: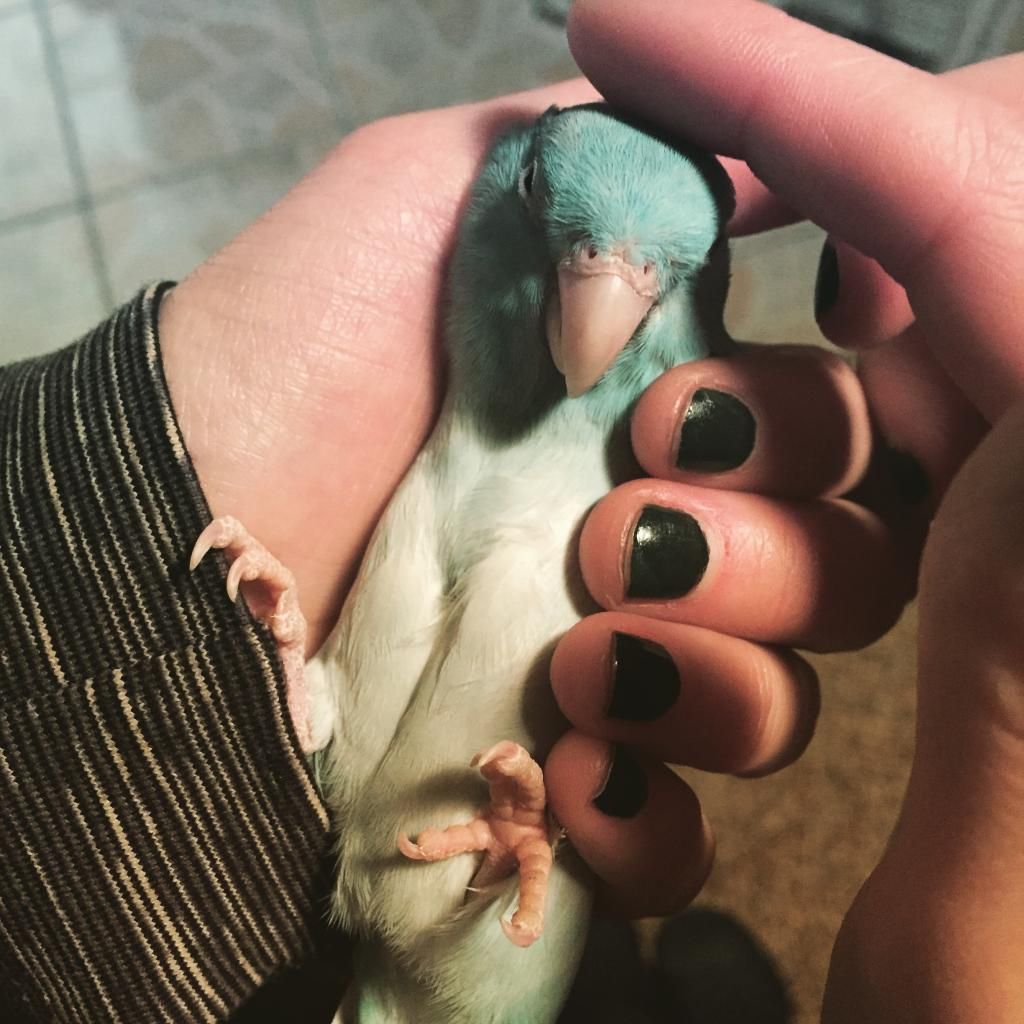 Another adorable moment that I was able to capture before she went back into nesty mode:
Thanks for reading, I will keep you updated.