Thought I would start a proper thread so I don't hijack jimjamandsonny's thread. I will copy and paste here:
Did I read this right? Is it possible to get blue babies from a grey x green pairing, if the green budgie is split to blue? I had thought they would only produce greys and grey greens?
As long as the grey is single factor you will get blues
I guess my next question would be how do you tell a single factor grey from a double factor?
Here are the parents, Mystique and George: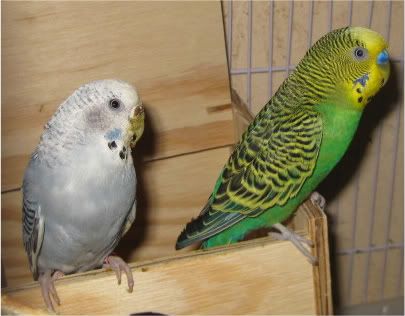 Here are the four little ones (picture taken yesterday). Babies at 17 days (2), 16 days and 9 days: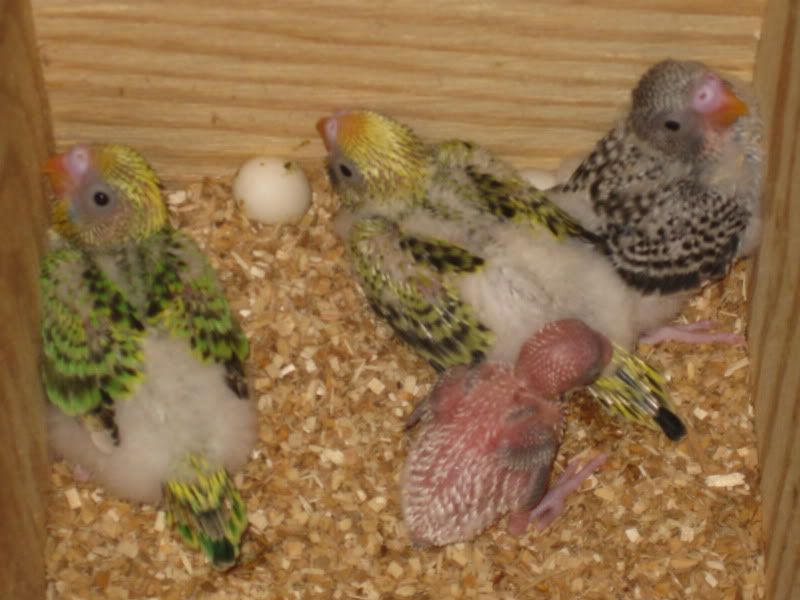 I was expecting all grey green babies, and one does appear to be a grey green. But one appears to be the same shade of green as George, and one is grey. Does this mean that Mystique is a single factor grey? The youngest I am not sure on color yet, but he or she may be another grey. If there is a possibility of blue that would be cool to have each one a different color, but I will not be disappointed either way
.