·
Member of the Month June 2014
Hi Everyone!! A few weeks ago Helen Heletia put a thread in to say that she makes and sells Jewellery she was making budgie jewellery.. I asked her to make me a necklace and bracelet i paid for the necklace and bracelet.. Helen makes really beautiful Jewellery. Now i have a necklace and bracelet with a photo of indi in both.. I am very happy with them and i love it. Thank you Helen for making me the jewellery they are very beautiful..Helen came up with this wonderful idea she is very clever and talented person.. Way to go Helen..
Me with my new Jewellery that Helen made.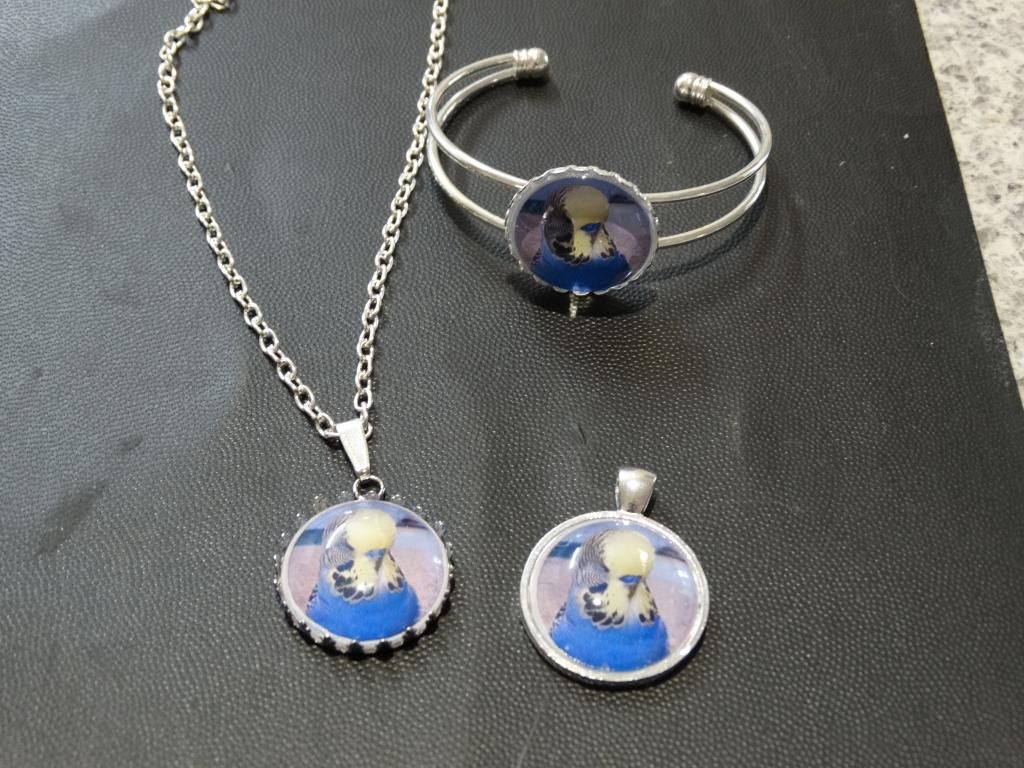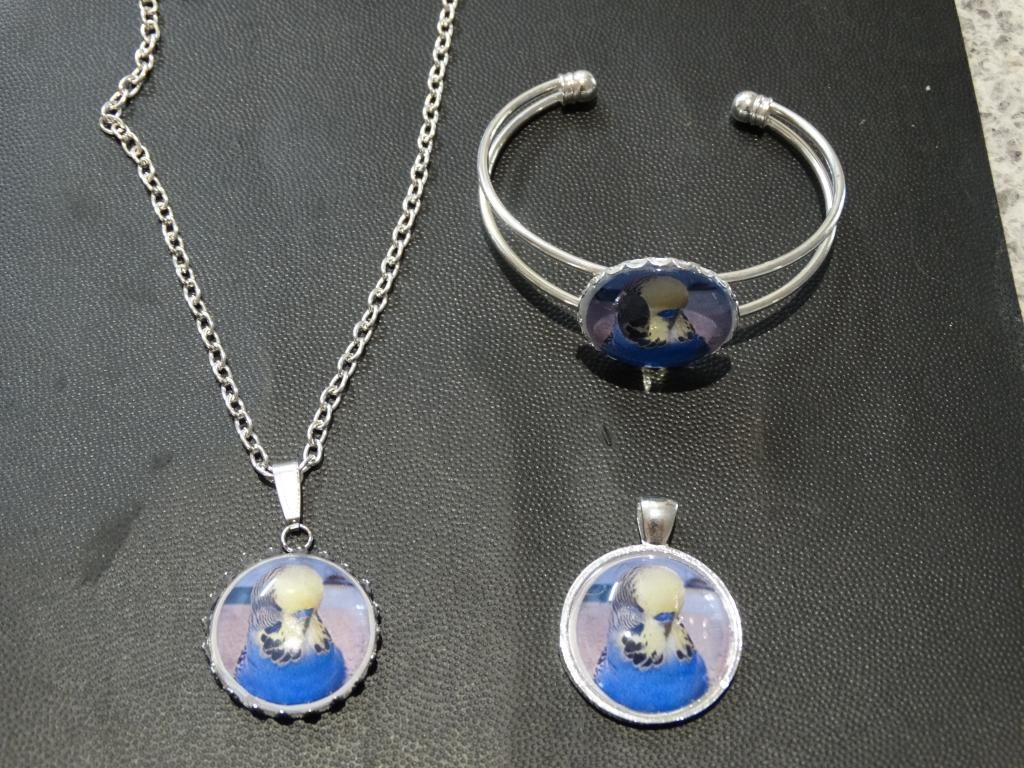 Indi checking out the jewellery .