Discussion Starter
·
#1
·
Hello! I'm Ico, a 17 years old boy from Brasil.
(i chose the black glasses icon because i thought it was funny,, sorry if it has to make sense with the actual post)
Three and a half weeks ago I got two budgies, supposedly a girl and a boy: (I'm thinking maybe they are two ladies from their territorial behaviour) Miki and Kovu (in the picture, Miki is the white baby with blue chest and Kovu is the kinda turquoise baby and a yellow face). I've been feeding them seeds and sometimes trying to make them try fruit, so far strawberry and banana, but they just rEFUSE, I believe out of fear. Their cage is not that big because I'm using one that we already had at home, but I plan on buying them a bigger and more horizontal cage soon.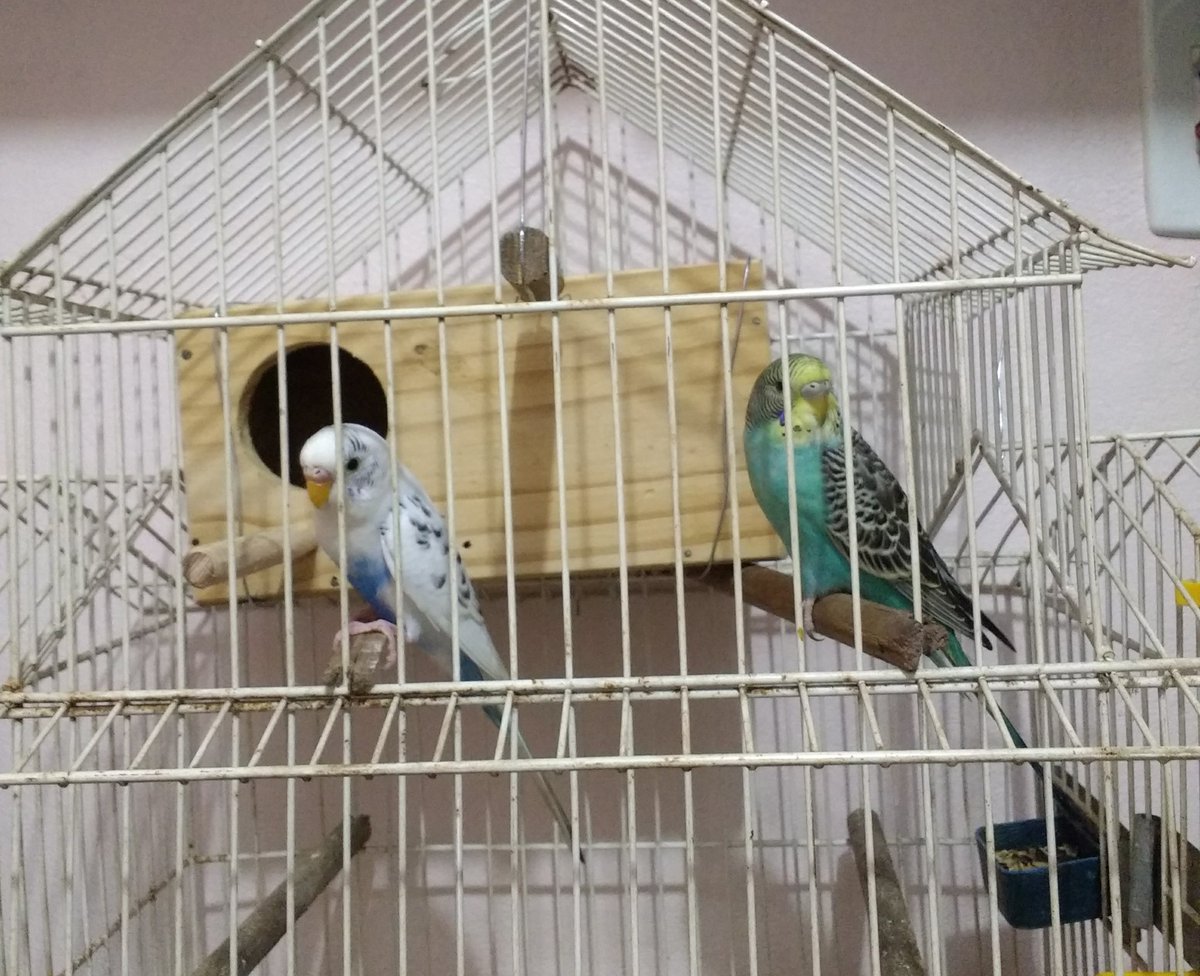 I'm trying to tame them and I'm scared I may be doing something wrong because progress has been almost none. Miki is a lil terrified baby, she's still scared of my hands even out of the cage and loses a tON of baby feathers all the time. I'm afraid maybe it's because of stress so I've been interacting less with her to prevent it from getting worse (which i guess is a dumb idea now that i say it out loud). Kovu is a bit more brave, he lets me pet his chest from outside the cage (with a finger through) and sometimes eats seeds from my hand/finger. Which is progress! But they are both still very scared when I open the cage door and stuff, so I'm afraid of being forceful with them without knowing I'm being forceful.
Please enlighten me with the birb knowledge, any tip or advice are welcome! :1zhelp: