i have posted some of my other zentangles on here an i am back with more! though since i moved all the pictures to another album, they aren't showing on my other thread, so i will post them again (sorry if you are seeing them again!)
here is my newest. it is for my friend who is OBSESSED with Hunter Hayes (the country singer, this is his logo), though i don't like him, i did have a lot of fun doing this piece- but it does get tiring drawing a lot of swirls!
before coloring it in
after coloring it in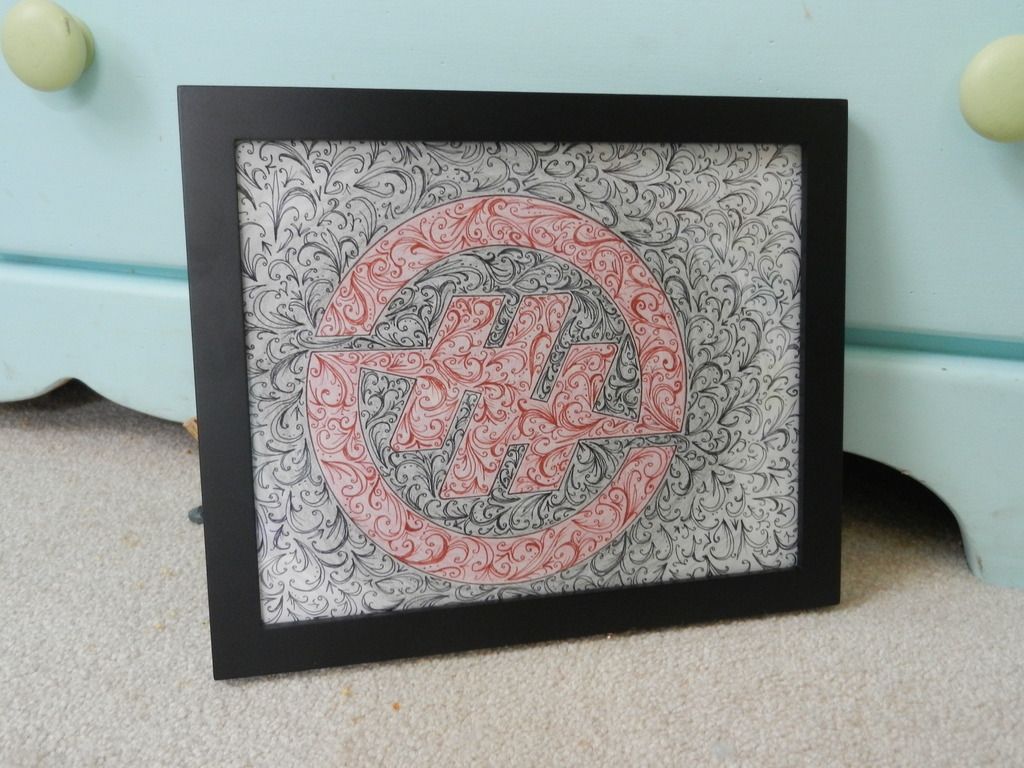 this is the second newest. i did this one quite quickly, as far a drawing zentangles go. i just did what ever i thought of rather than thinking out each pattern. in the end i am pretty happy with it!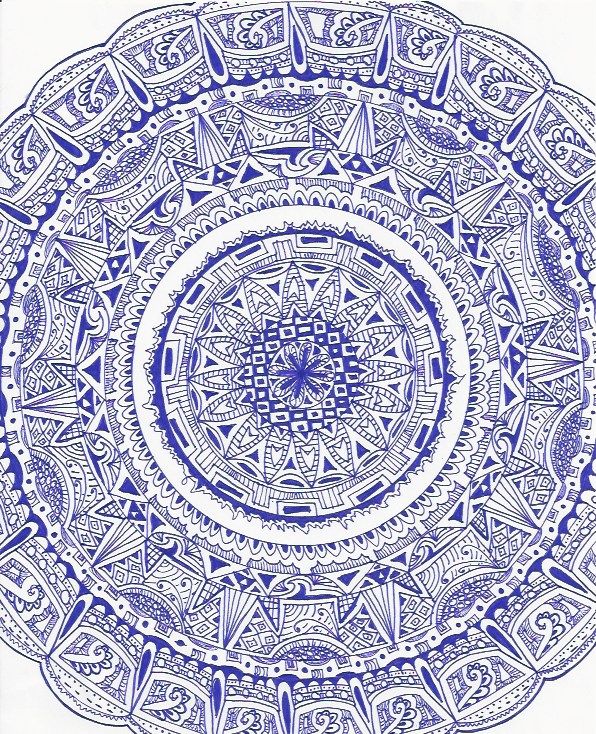 and here is all my older zentangles. i am currently still working on my dog silhouette one and it is taking forever! i have four extra copies on it so i can test out designs and then when i like it, i do it on the original copy.
the original is the blue one and the copy is the back and red. I'm not crazy about it, but i liked it enough to hang it up in my rabbits room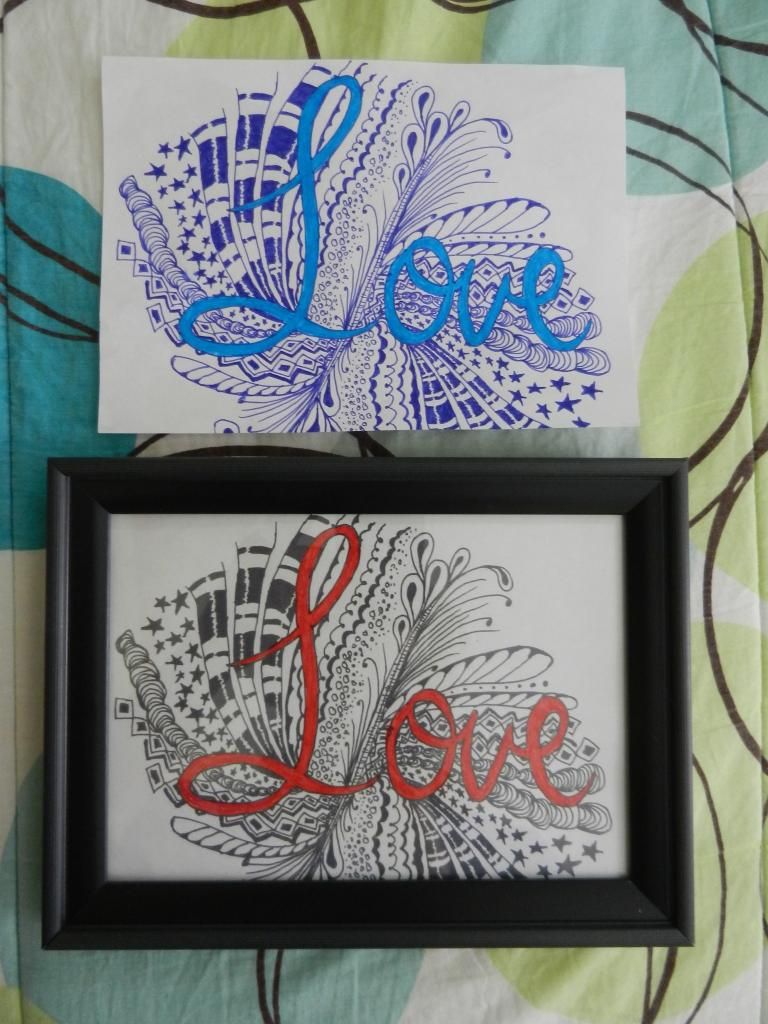 this was my first zentangle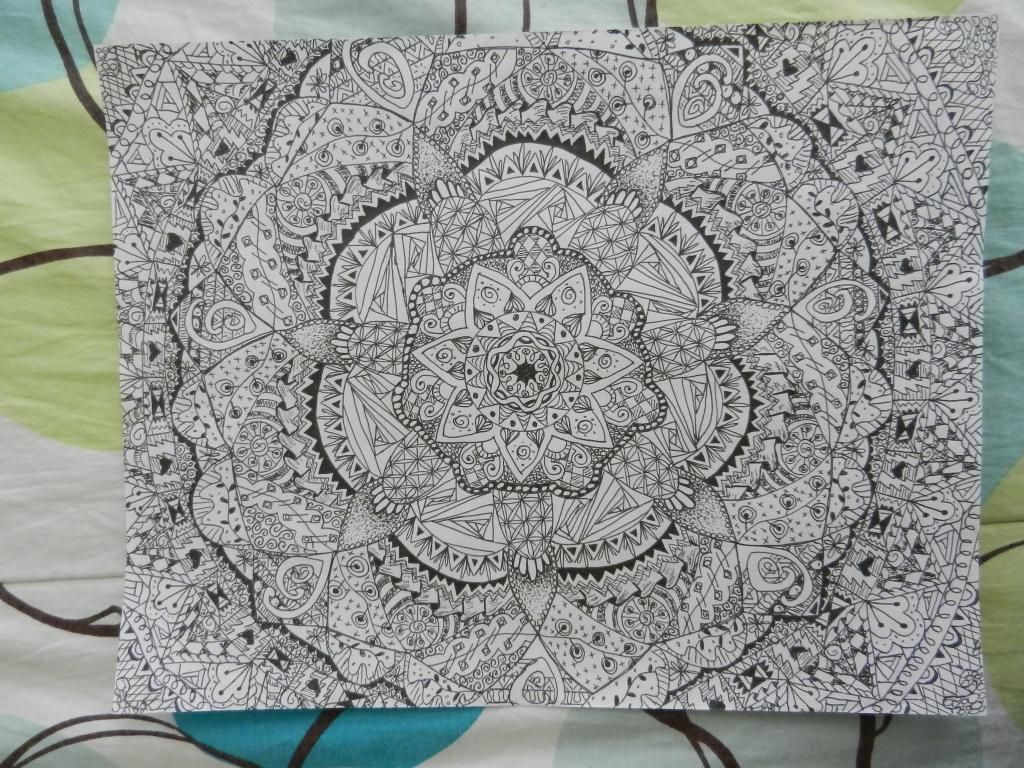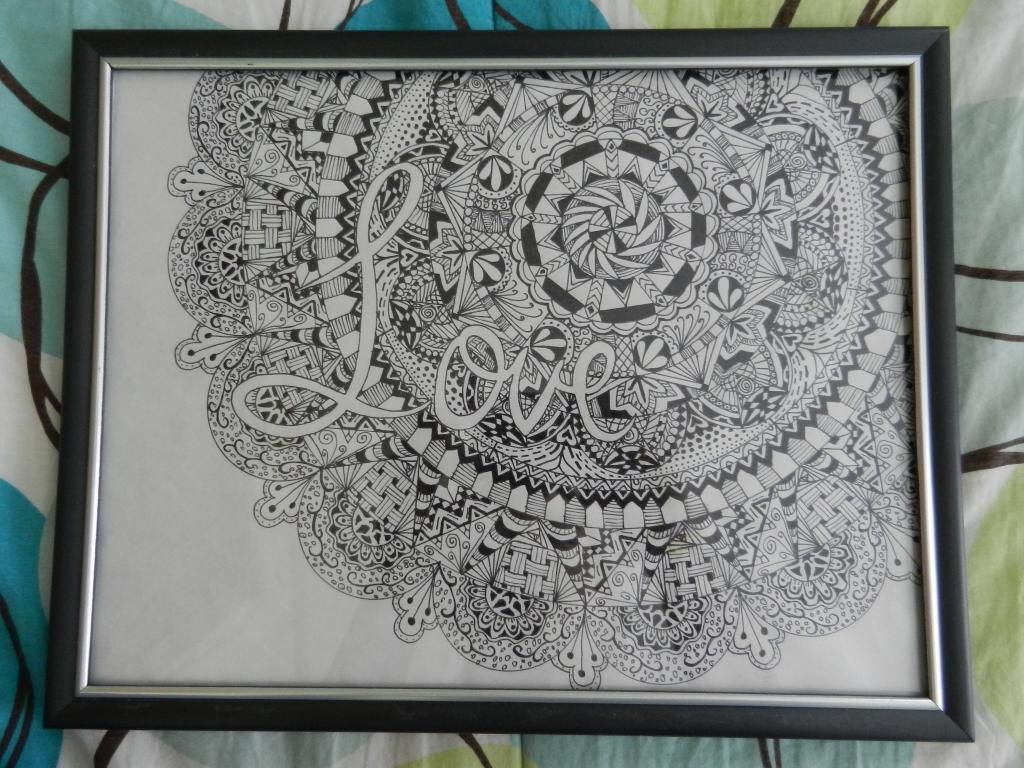 this little one took 3 days (a little bit each day) and i love it! the color really pops and when i am done with the dog one, i plan to do another one like this one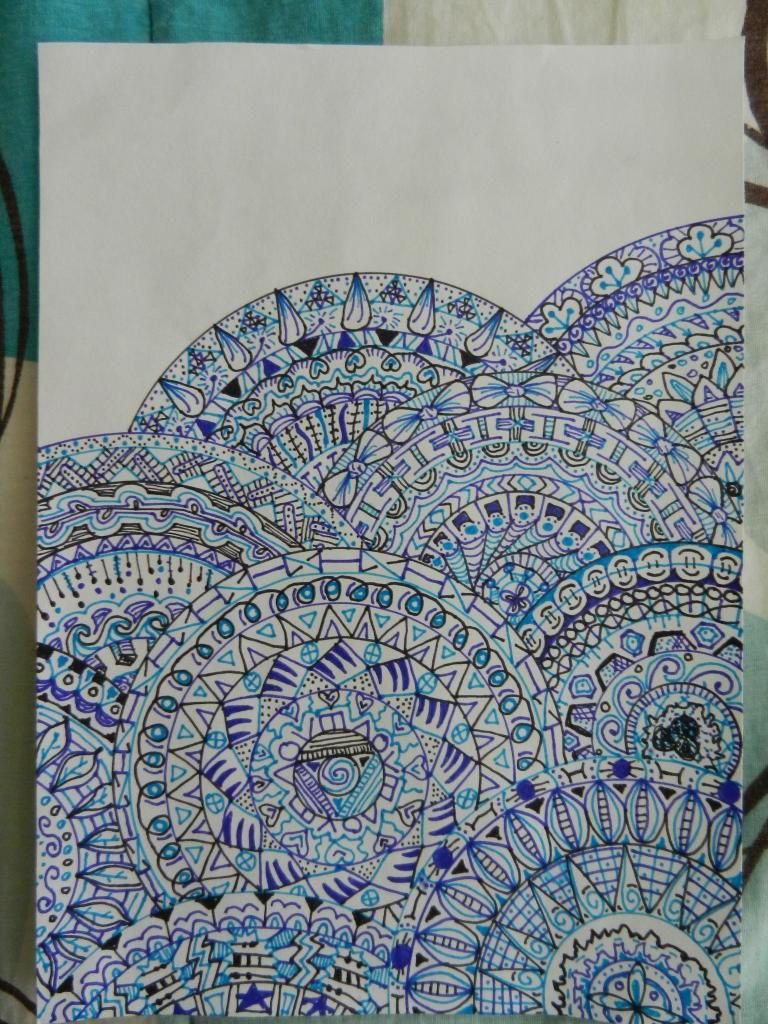 when i was doing this one, i thought it wasn't going to come out good, but i think it did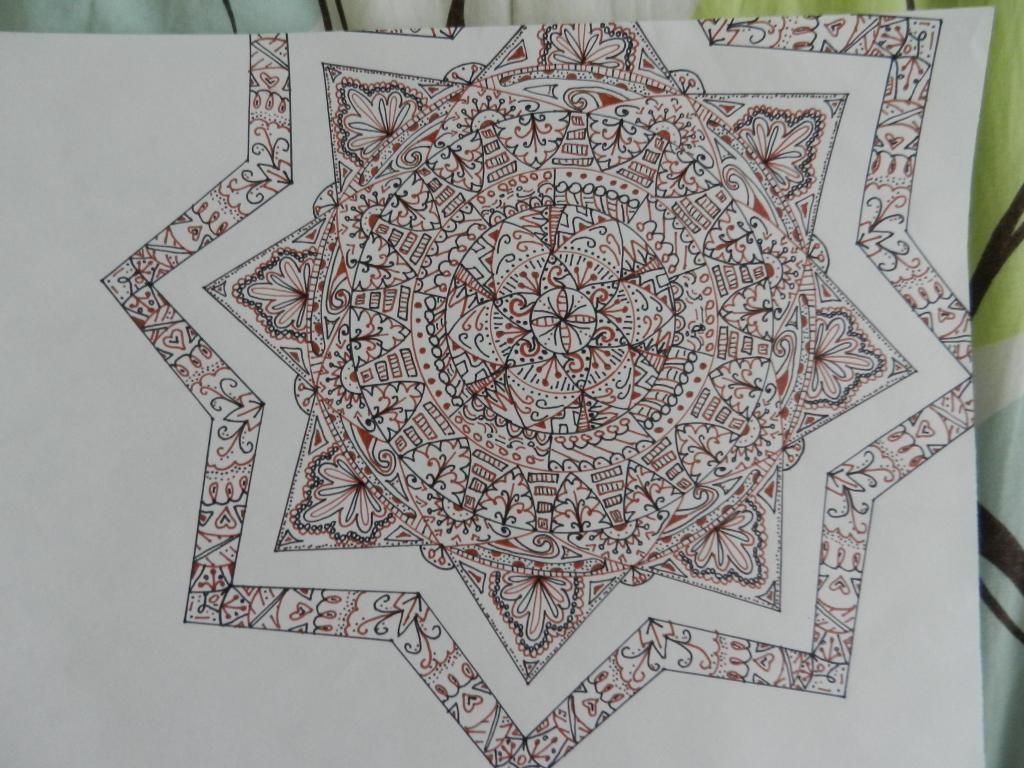 this was my second zentangle. i didn't like the top of it so i cut it off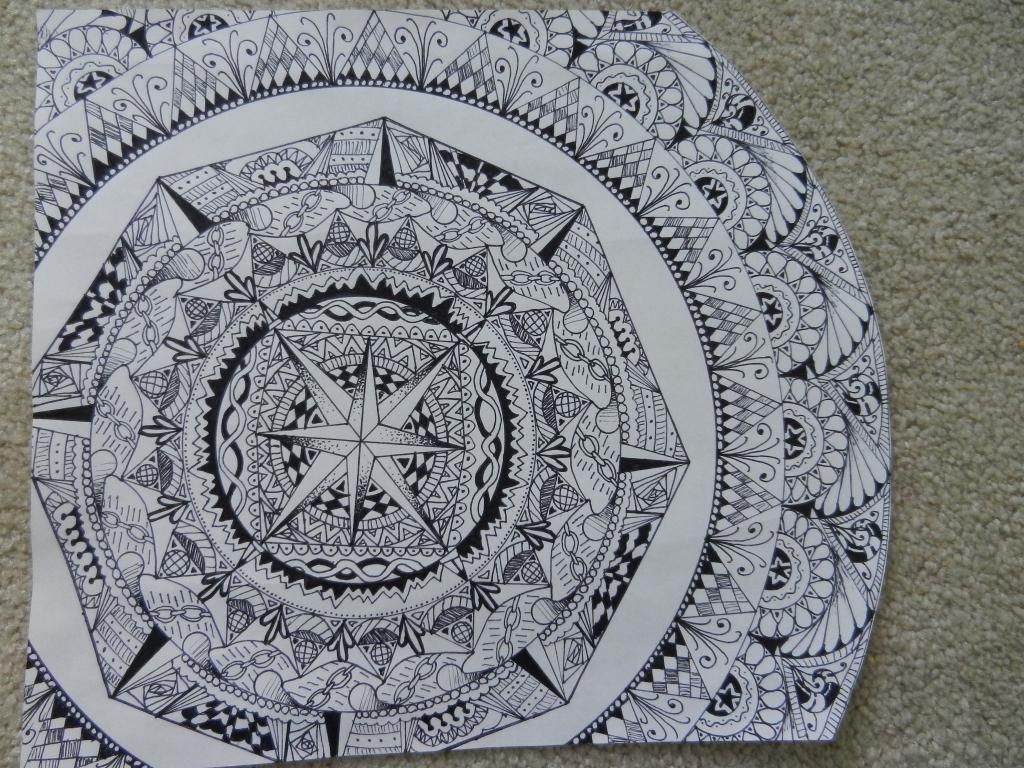 feel free to criticize!