Discussion Starter
·
#1
·
hello again everyone. its about time i got around to this, identifying my budgies. im hoping that all you wonderful people can help me be certain what type of budgies i have.
first there is Bubble, my female budgie. shes about 1 year old and been through a few molts.
she is very diluted in colour. i know her dad was a green/yellow budgie and her mum was a dark blue budgie.. odd outcome..
from what i can gather, shes a Spangle?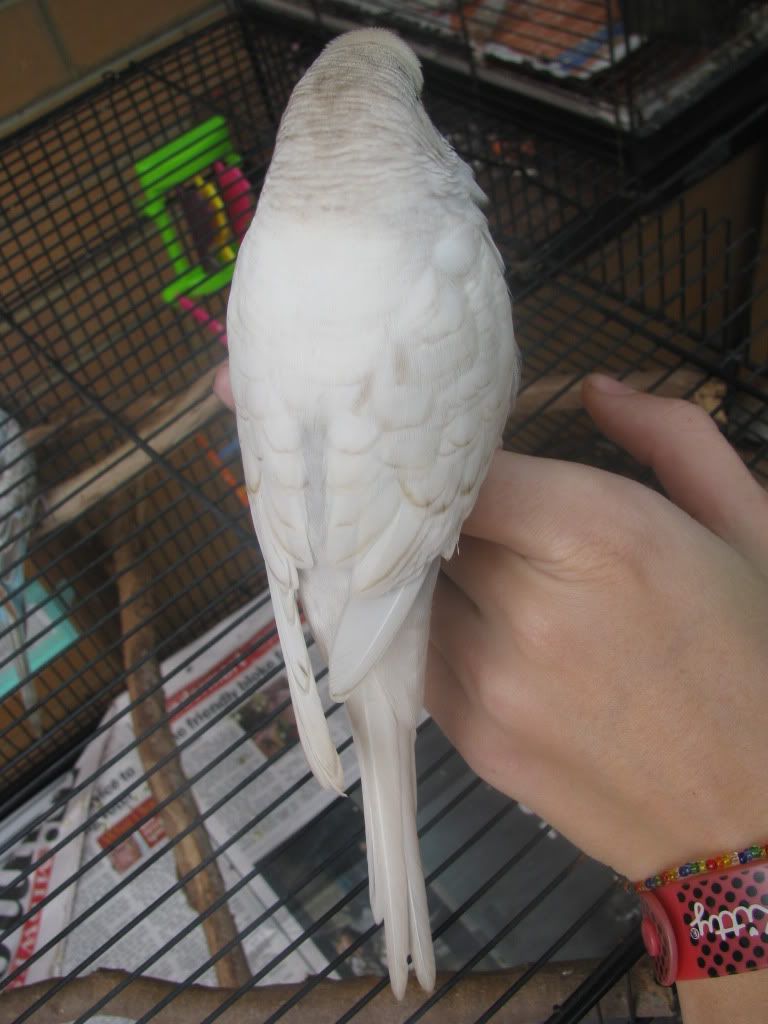 ... and shes going into breeding condition?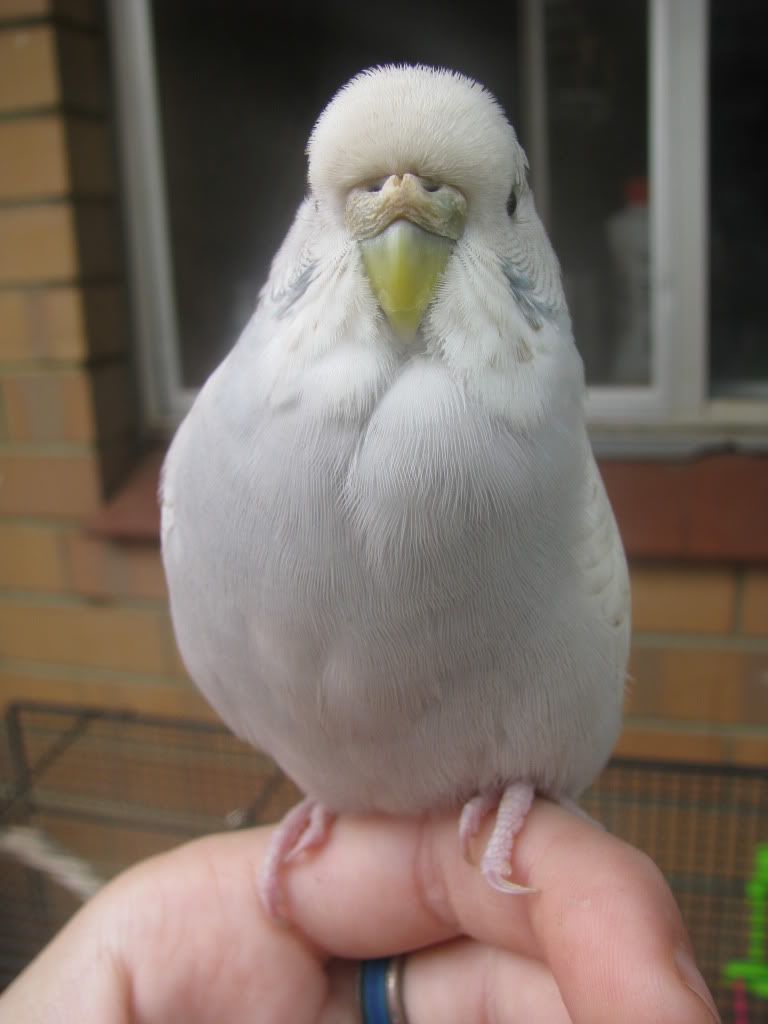 if you read my other post about "feet biting" then this is the victim. she had two deformed toes from when she was born, ask why? the owners didnt check on the babys regulary..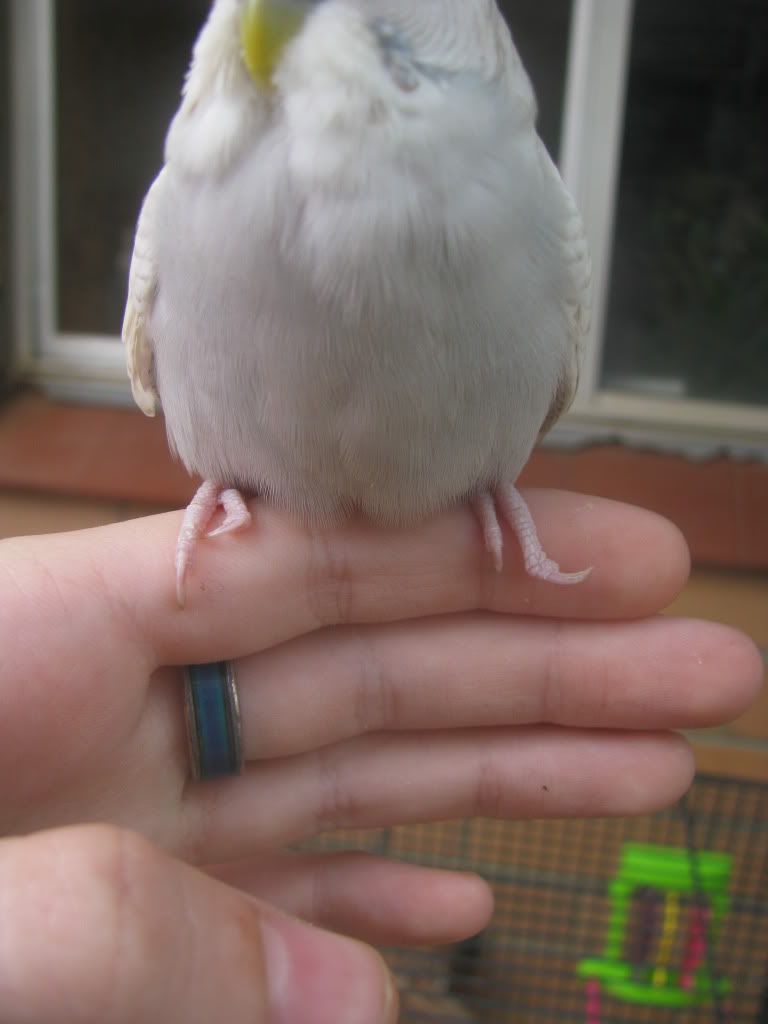 then there is Lloyd, my male budgie.
again, from what i can gather he is either a Opaline or a Cinnamon..?
his body colour (blue) travels through his wings and onto his head.