Discussion Starter
·
#1
·
Hello all, havent been around much, Caught up in my own life.
I pop in every so often to read your stories & catch up.
Check out these two. 1 male 1 female.
Male looks deficent hence markin above nostrils.
Mauve or grey, dom pied, cinnamon.
Female has a dirty vent, looks pied also. Pictures dont show colour well.
BOth bird have slight scaly face & mites. I will be taking care of them now.
Also fed on Australian trill which is bad, no vegies and bad perches. yuk.
Everones opinions, and ideas to help. Will also be dosing with apple cidar
vinegar in water, and lice spraying.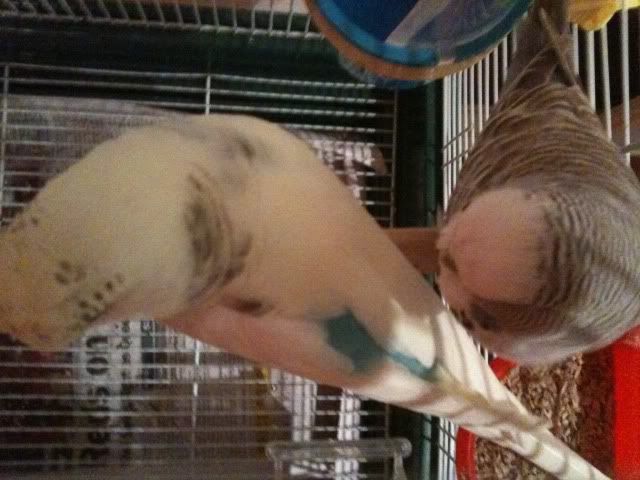 :budgie:
​