·
Member of the Month June 2014
Discussion Starter
·
#1
·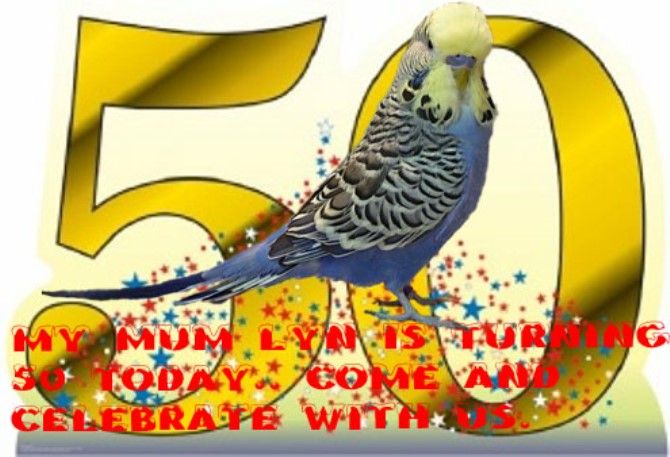 Hi. Everyone.... Indigo here....Wishing my mum Lyn a happy 50th birthday.. All of my friends are invited to Celebrate My Mum Lyn's 50th Birthday.. Don't tell my mum i broke into her computer to do this big surprise for her...
We are putting on a big party for her and i am making her a cake.. I hope she eats it.. I have to get her mum Joan to show me how to do it... Don't tell Lyn.. Indigo is making the cake..
Everyone come along and Celebrate Lyn's big 50th Birthday today... who's bringing along the wine and the nibbles and the chocolate..
arty2:
arty2:
arty2::birthday::birthday::birthday:
arty3:
arty3:
arty3:
HAPPY 50TH BIRTHDAY LYN LOVE FROM INDIGO...