·
Member of the Month June 2014
Hi. Everyone!!! Today Indigo joined in the fun of opening up Christmas presents with us he was so interested in the paper that he tried to get into it but i had to help him he was more interested in chewing the paper but when the paper was off oh boy did he love his new toy that the Parrot Shop made him. The toy will be named after Indigo it will be for sale in the new year it hasn't been released out yet they are waiting for a photo of Indi to see if he likes it then they will have it in there shop in January....It is exciting to have a toy named after Indi... They will let me know when it is out for sale... I wanted to share photo's of Indigo opening up gifts with us today when his was opened he had to get into mum's parcel to help her and mine to.. Please enjoy..
Ohhhh I wonder what is in this strange looking parcel.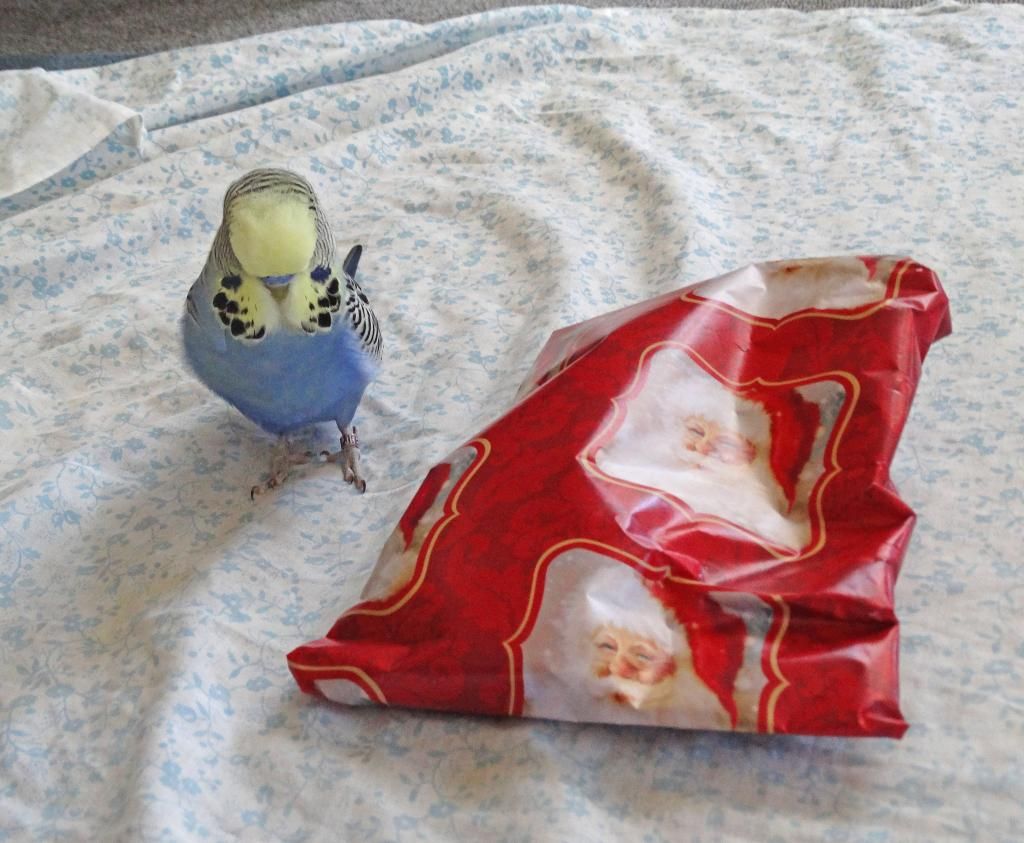 Getting curious.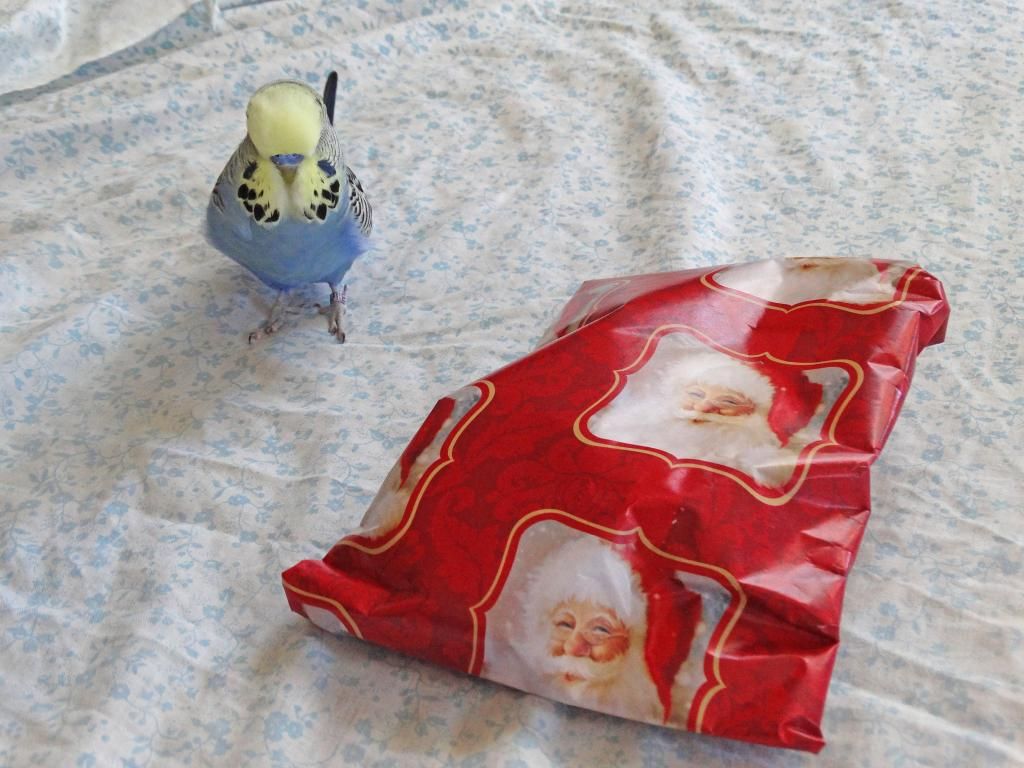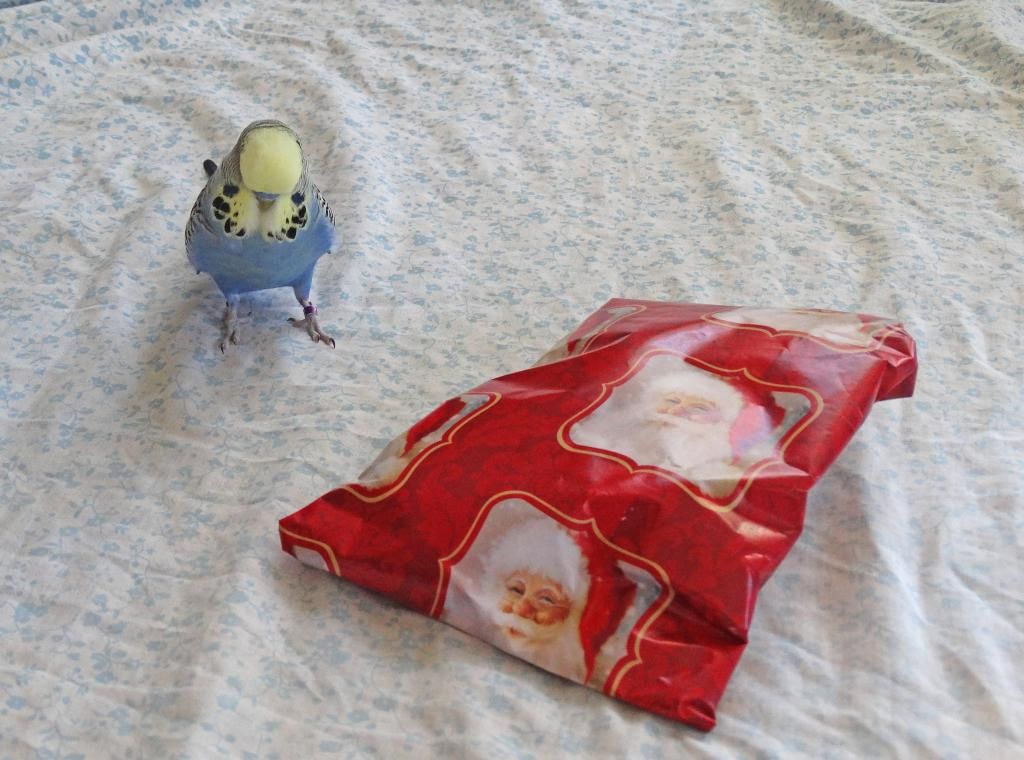 This looks good.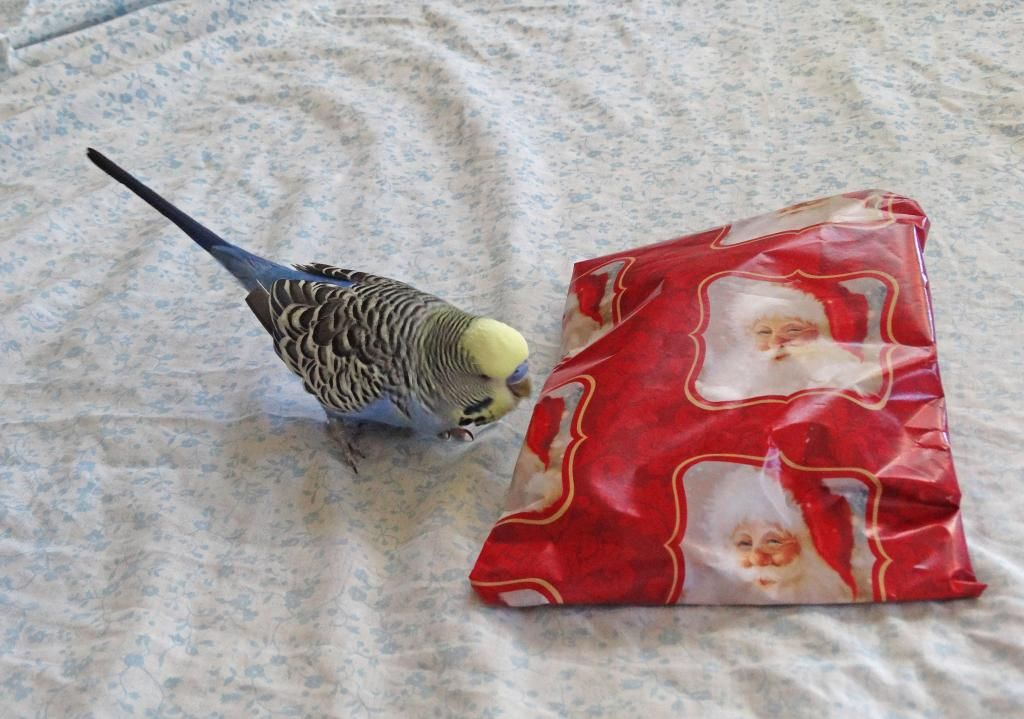 Can i rip the paper huh mum.
Think ill try another side to chew the paper doesn't taste so good. Can't seem to get the paper off..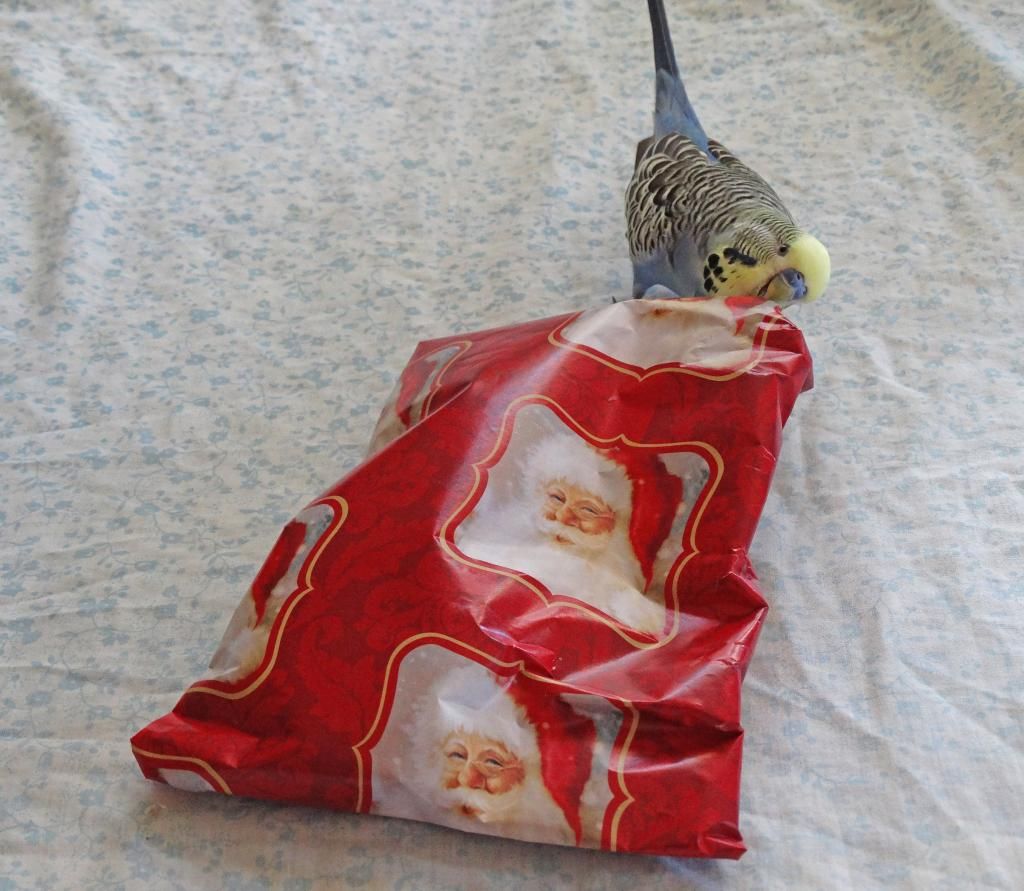 I got a piece of paper mum going to chew it up.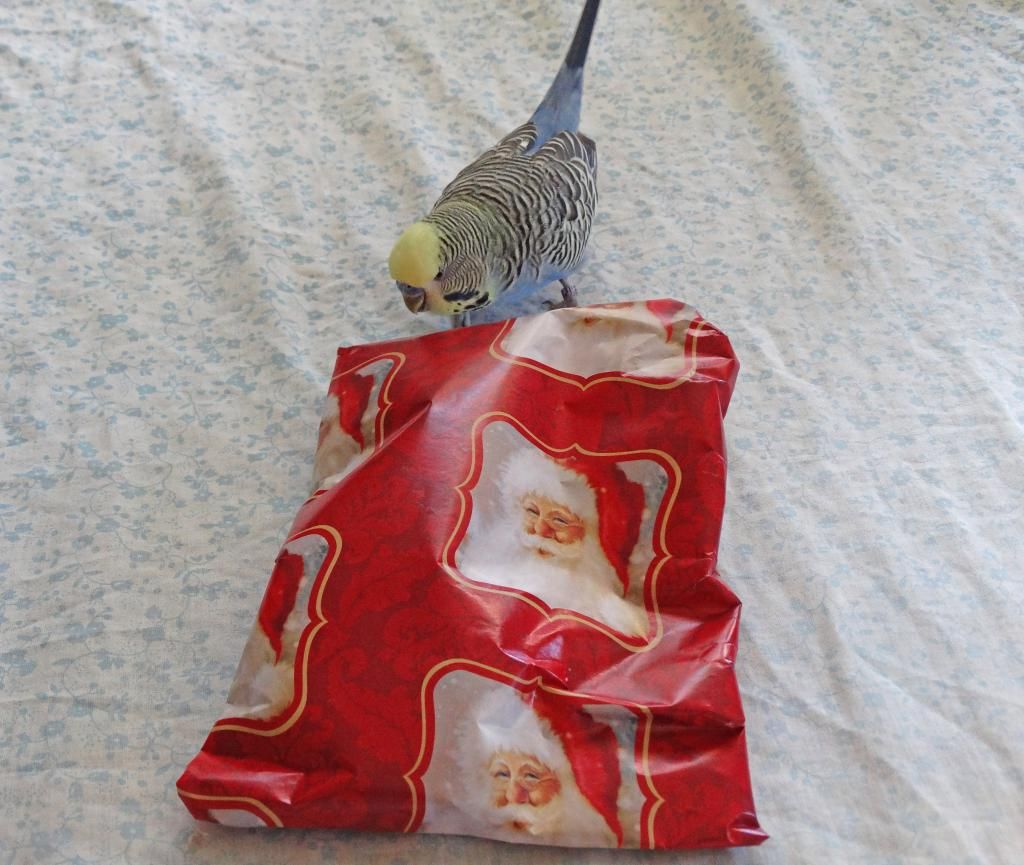 Now i have my present open can i see what is in yours now do you want some help.
Oh look Mum i got a nice shiny bell from Santa just what i wanted.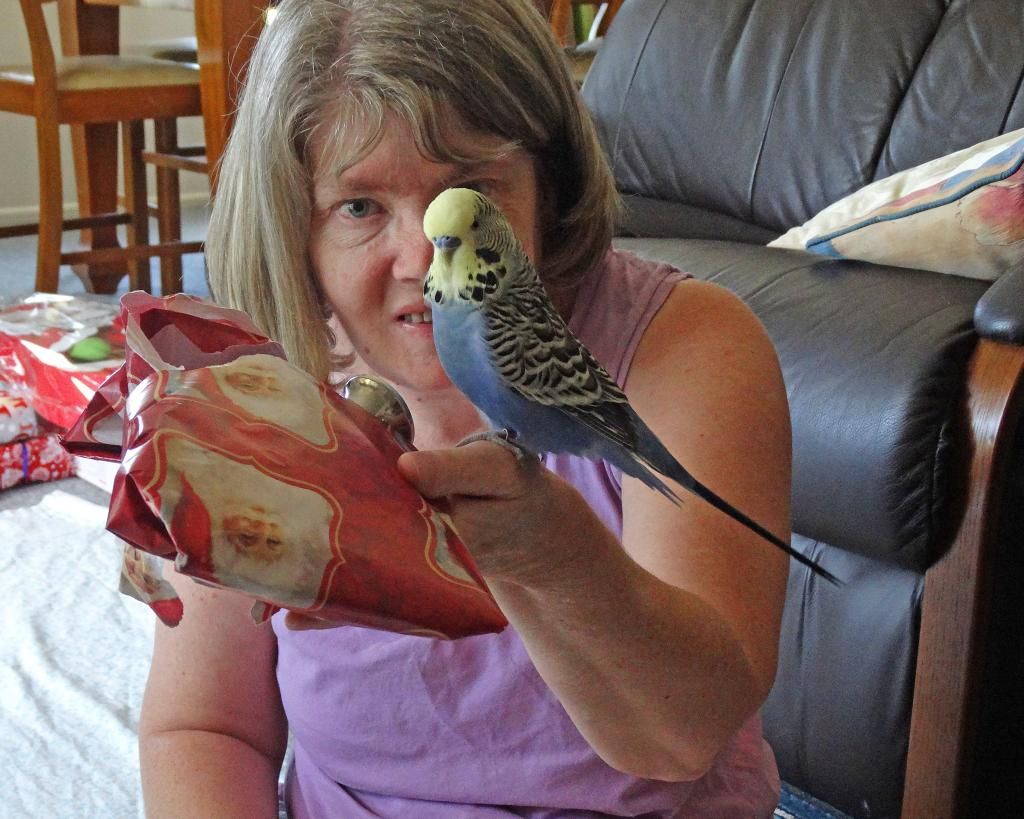 Come on Mum Come on Mum hurry up open my parcel got to see my bell.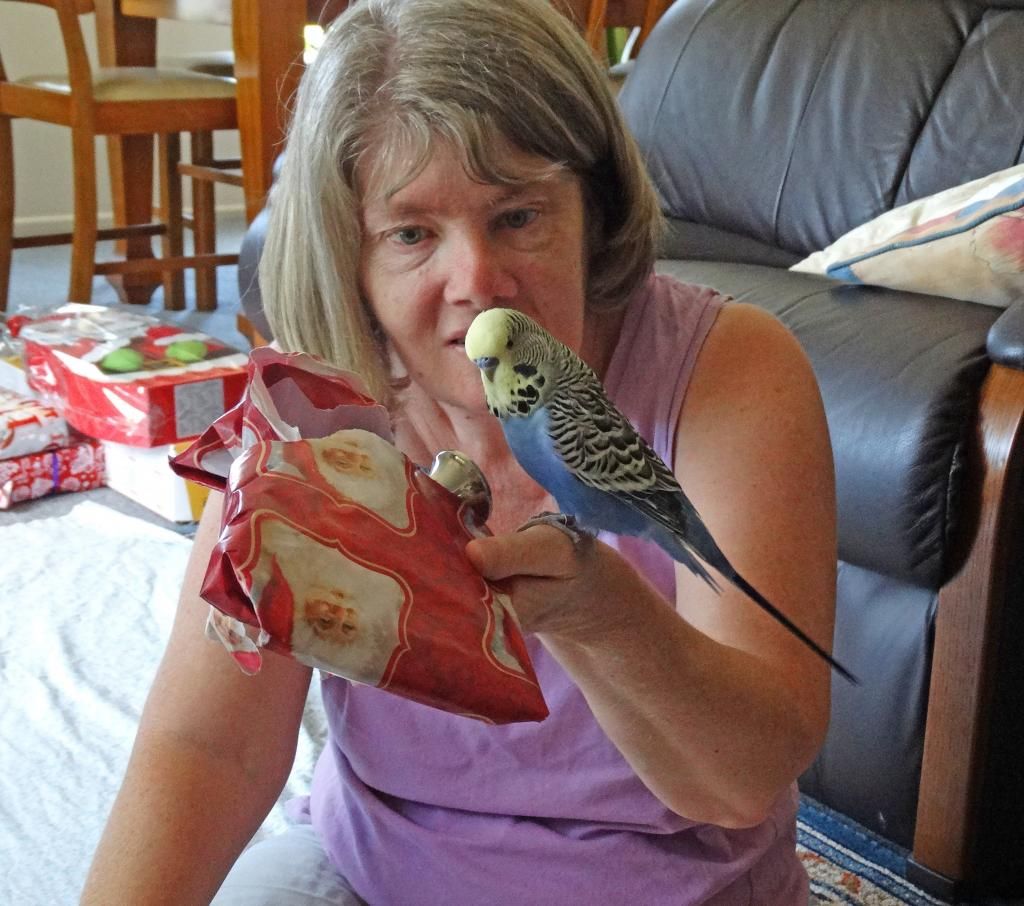 Think i will hurry my mum up and get this paper off so i can see my gift my mum is a little slow getting it off..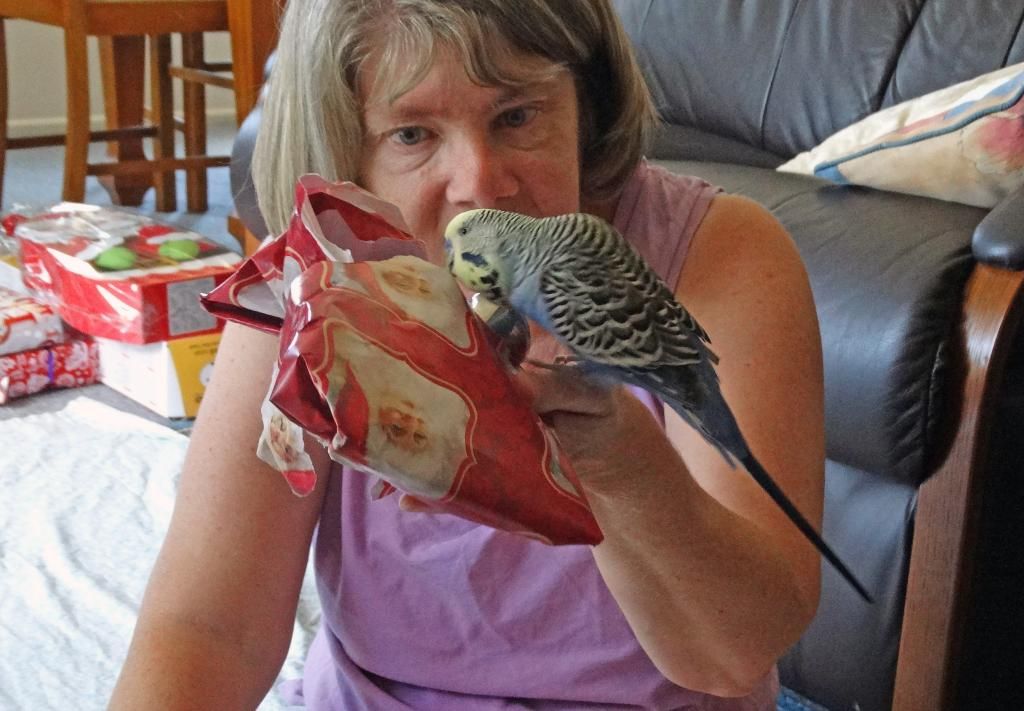 Look what my mum got me for Christmas aren't i just the luckiest little budgie i have the best mum in the world.
This is my new toy that the Parrot Shop made for me. It will have my name. This is so cool i love my toy and my mum.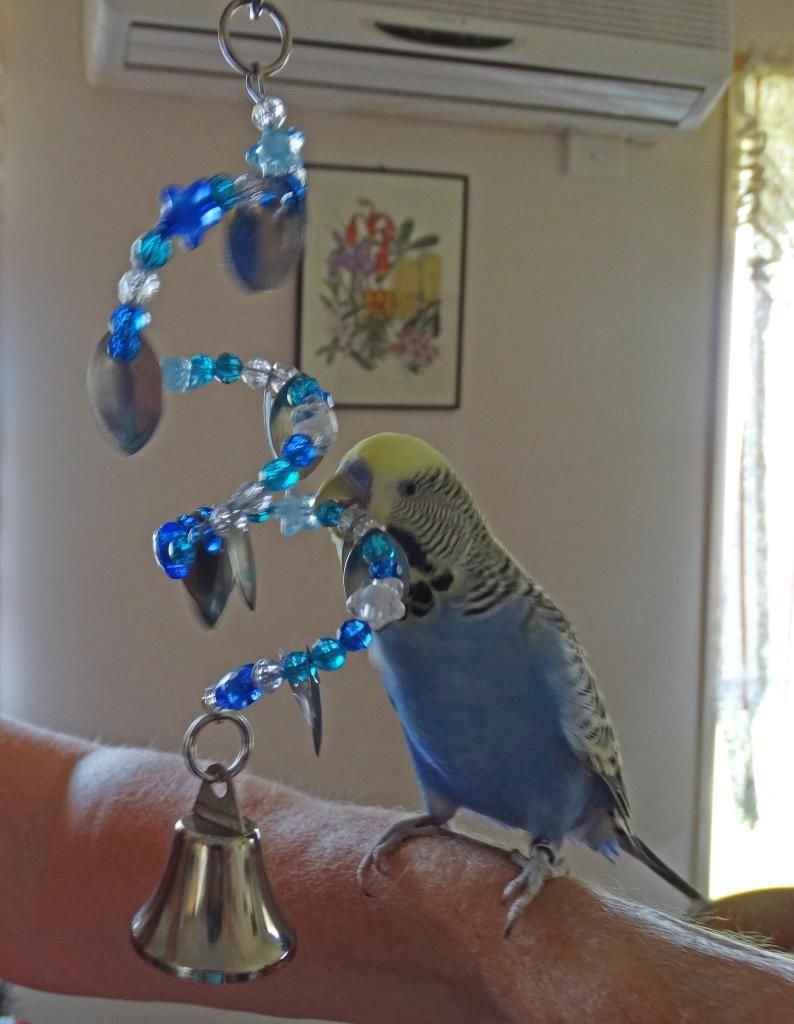 Now i am interested in my Mum..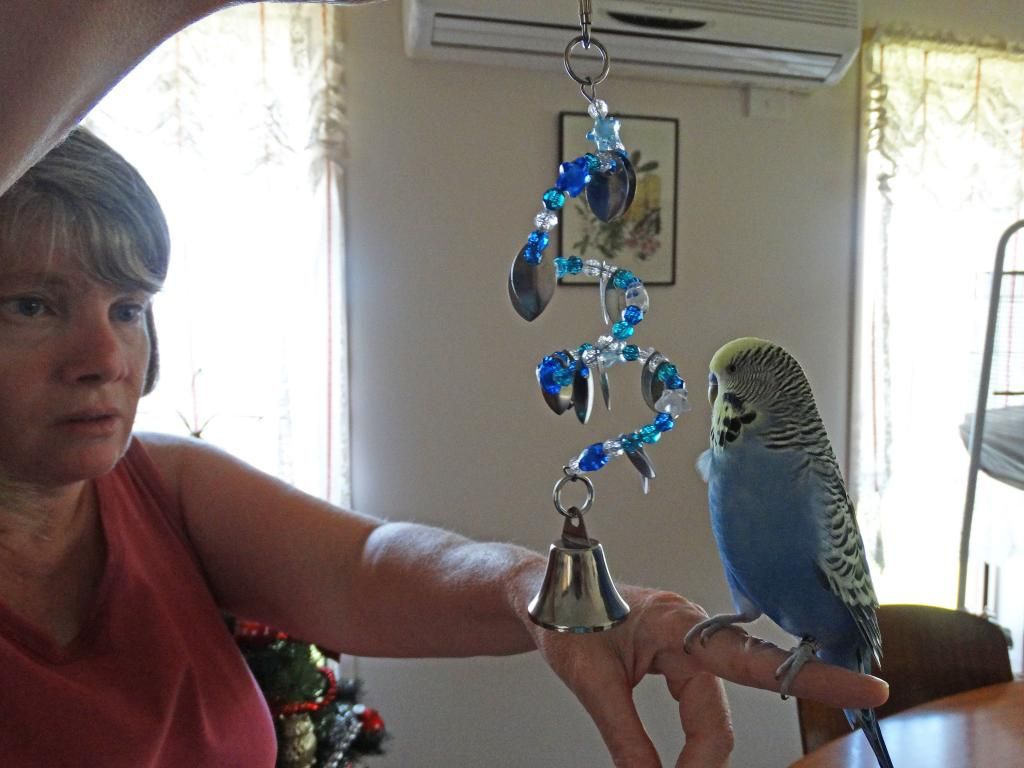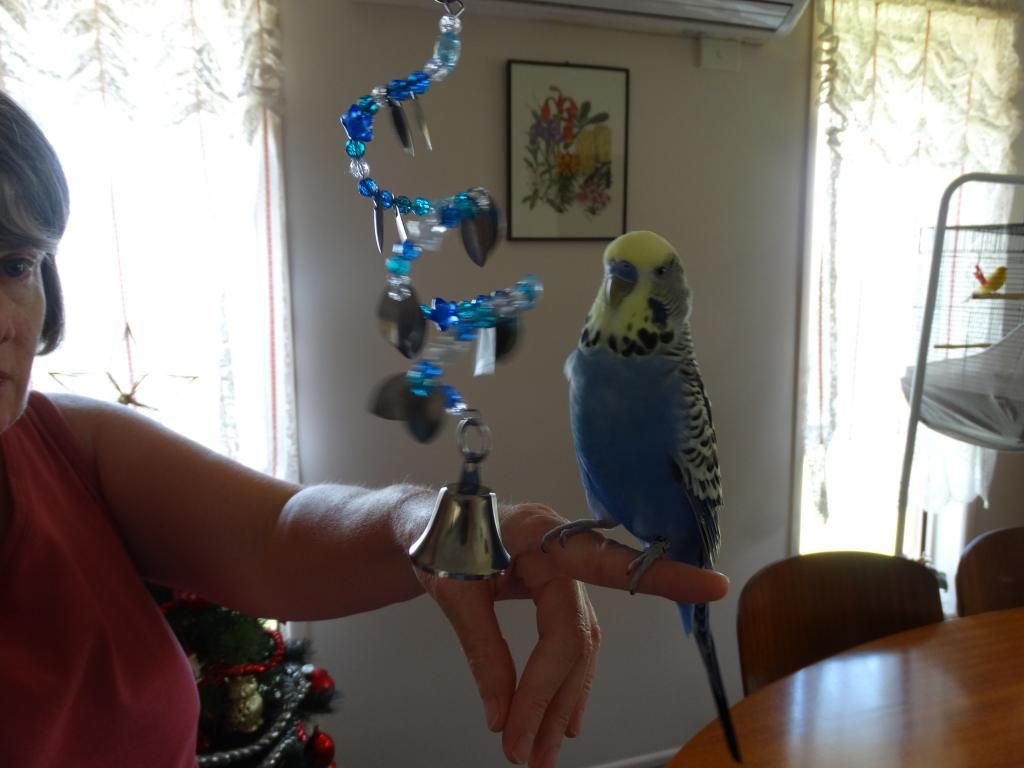 I love my new toy i got for Christmas.