Discussion Starter
·
#1
·
so... I have 4 birds haha but I just couldn't pass this little lovely up!

I adopted this Linnie last Friday night. She was listed on CL, her owners are about my age and just had premature twin boys, they were afraid that she was not going to get the attention she was used to once the babies came home (they were still in the hospital) so they were looking for a home where she would get what she needed... aka ME!
the wife and I hit it off, we have lots in common (we both LOVE animals!) and I hope we keep in touch. They named her Luna, but I don't think we are keeping that name. So without further a due, here is our newest addition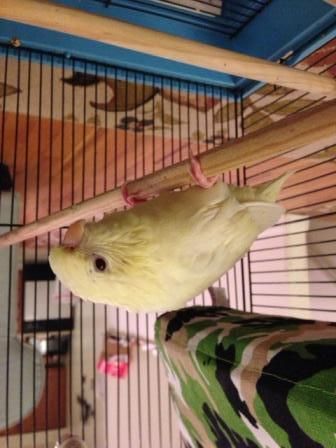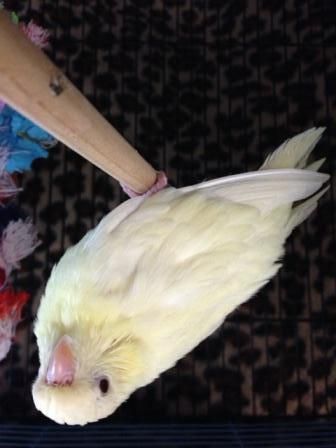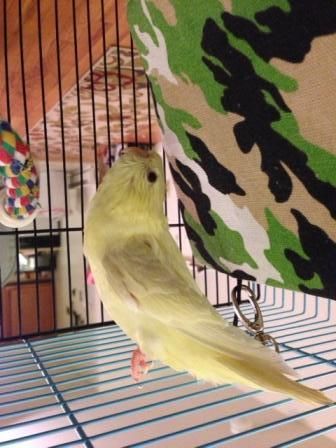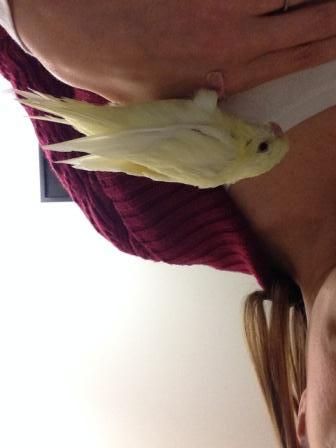 She is fully tame and about a year old. She is another little special needs girl, she has a deformed foot (one of her back toes faces forward on her left foot) and I think she might have had slightly splayed legs as a chick because they tend to extend outward more than not. She gets around fine though, she is an excellent climber
and she loves to hang upside down! she is like a little bat, sometimes she will take naps upside down :laughing: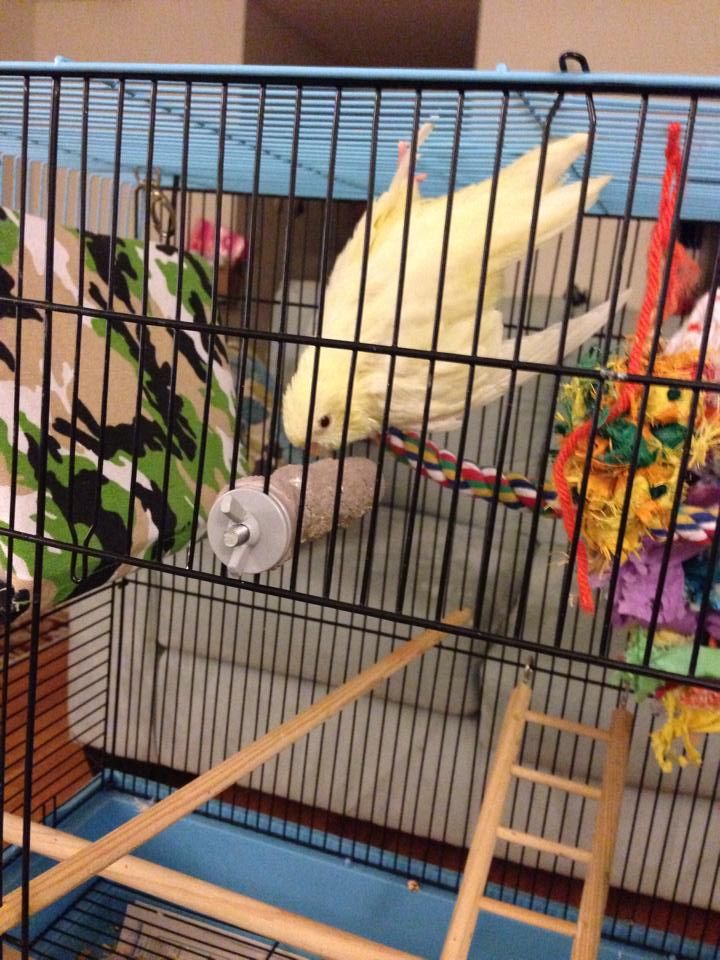 this is her bad foot (she needs a nail trim badly but I didn't want to stress her out too much when she was adjusting)


she is also molting so her feathers are not in pristine condition. But we love her already! she is the sweetest thing and she makes the cutest little peep noises
although her calls are LOUD! whoever said linnies are quiet aren't exactly correct
so, yeah
I have a linnie. Thanks for looking!