Discussion Starter
·
#1
·
Is it possible for a YF DF Spangle Hen and a Lutino **** to produce an Albino? I got the impression any females would most definitely be Lutino however, this girl is now 24 days old and is yet to develop any yellow feathers. Do Lutino's usually take longer to develop their feathers? Or is this girl an Albino?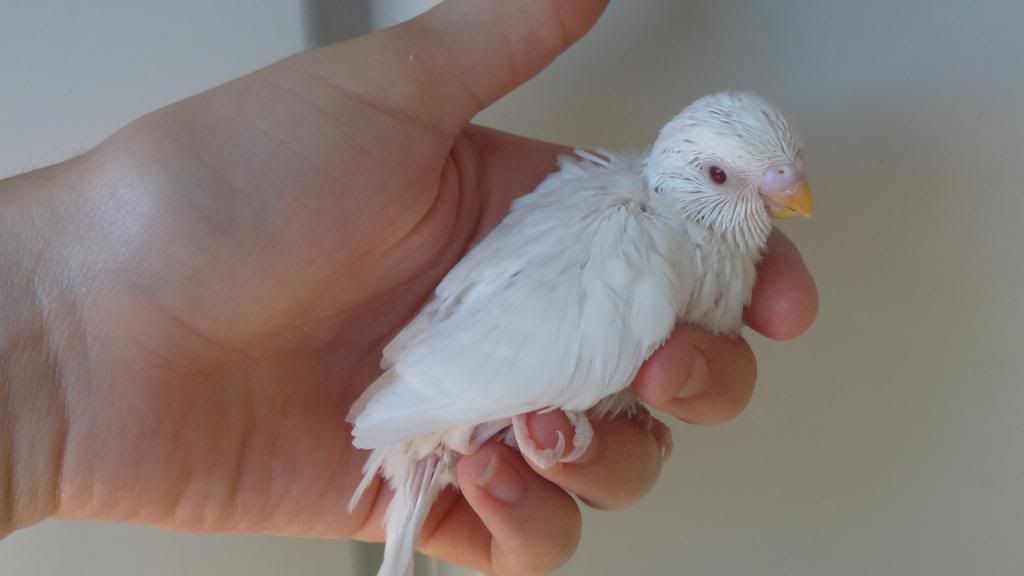 (don't mind the dog
)
Also, their second chick has started developing blue feathers. Is this also possible?
The day before the chicks were due to hatch the mother abandoned the nest, and so I fostered the eggs out to my sky sf violet opaline hen and normal green ****, who had 4 fertile eggs at the time. I didn't actually record when the foster parents' eggs were due to hatch, however the real parents' eggs hatched on the correct date, and the fosters eggs all turned out to be DIS. Although now I have a sneaking suspicion the second chick could be one of the foster parents chicks (that's if a Lutino and YF DF Spangle can't produce blue). But then I also thought that the foster parents' chicks would most likely be green as the **** is a green. ahhh so many possibilities and I just don't know!
This is the second chick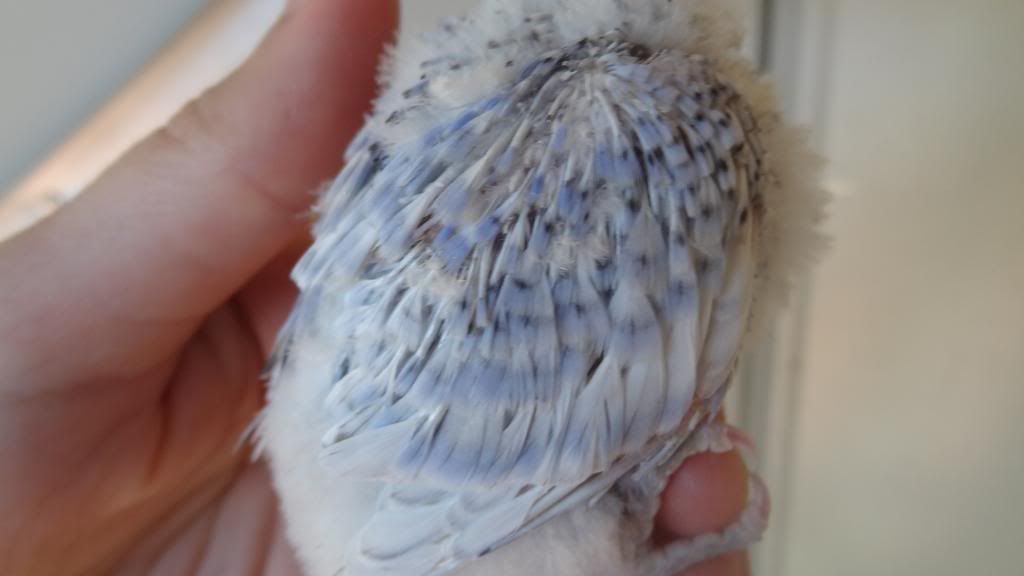 Does that make ANY sense whatsoever?