·
Exceptional Service Award Recipient
Discussion Starter
·
#1
·
I got Khaleesi a new ball yesterday and just had to record his first time seeing the new toy and actually playing with it. He always plays rough when I first give him a new toy, I guess he gets just too excited over it.
The video quality isn't the best, it was recorded with my phone, hopefully the song makes up for it...
Here's another video that really proves the best things in life come for free.
Some time ago, Khaleesi decided on his own that the little plastic coin (one used for shopping carts on the supermarket) is the absolute best toy ever. After finding this out I got a few more plastic coins, new ones never used and still on the wrap and he went nuts over it. Without realizing, we were both playing a coin tossing game. He threw the coin at me and I, in turn would throw it back to him. That was some crazy multitasking, but still I managed to record it.
Now for the pics here is my shoulder buddy and most loyal bird of all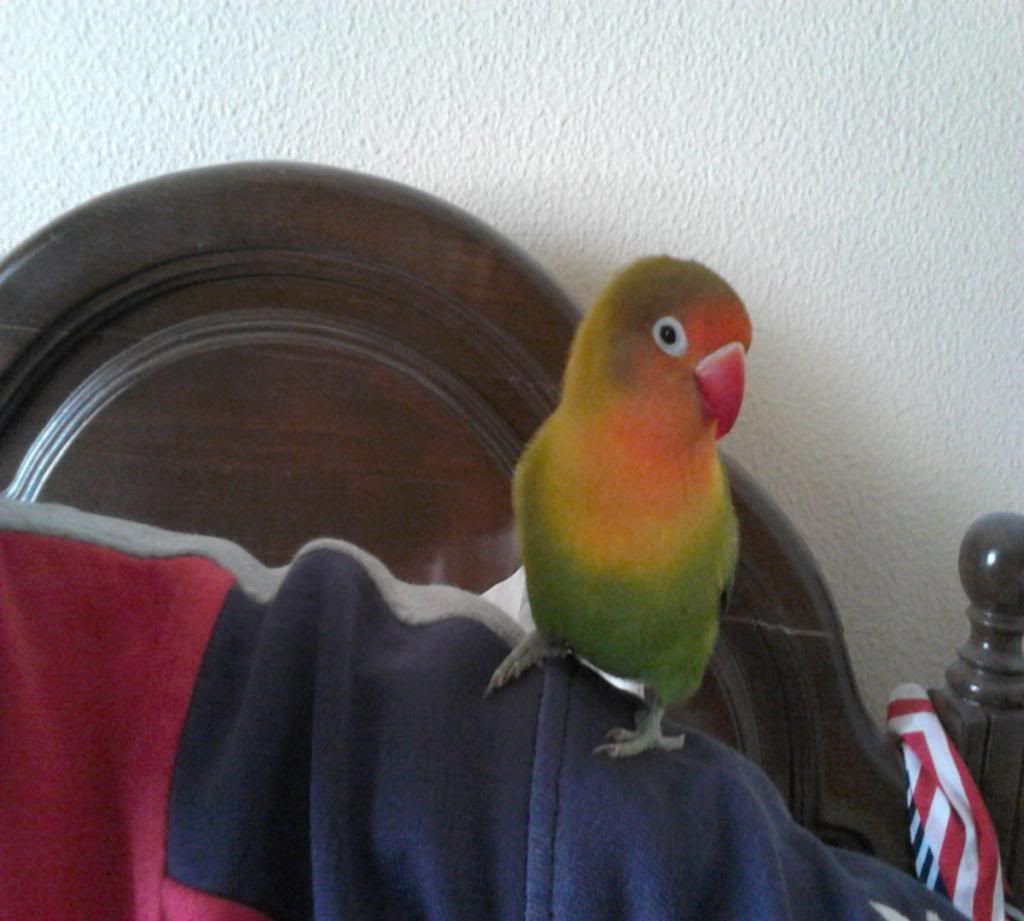 Posing with his favourite superhero, Spiderman
Having a bite on his new toy ball
Just being cute