·
Exceptional Service Award Recipient
Discussion Starter
·
#1
·
For the big finale of Khaleesi's Playtime series, I decided to put together some miscellaneous pics.
Khaleesi has his own rocking horse.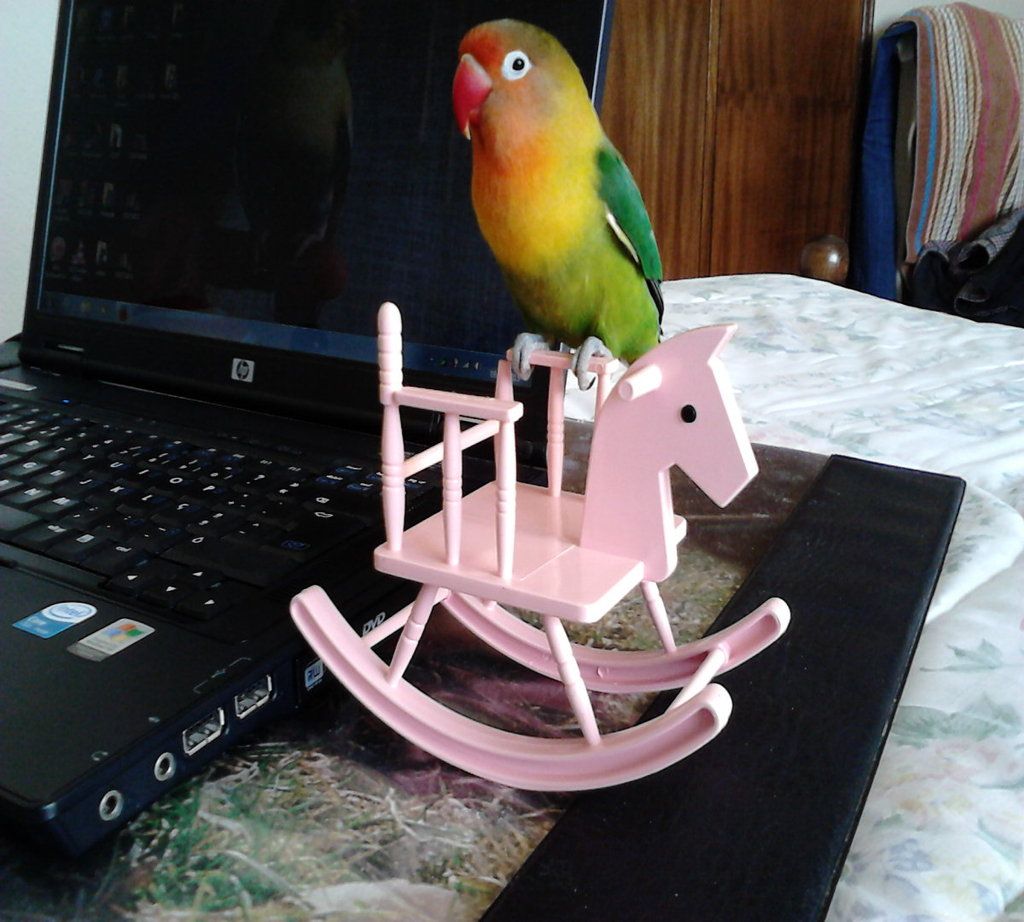 Only it's a bit small for him to properly sit.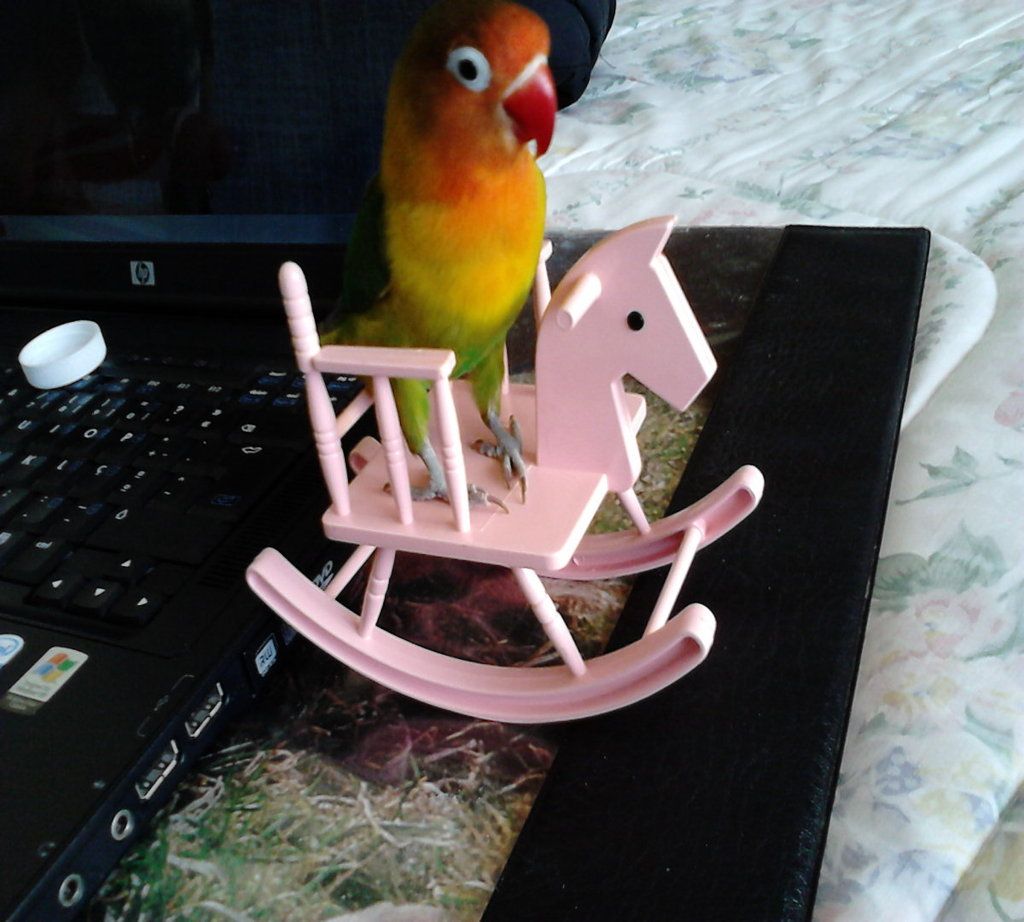 Khaleesi's very first reaction to his new toy. Lovebird owners will surely know that happy/excited stance, where lovies lift their heads up and let out a cute chirp.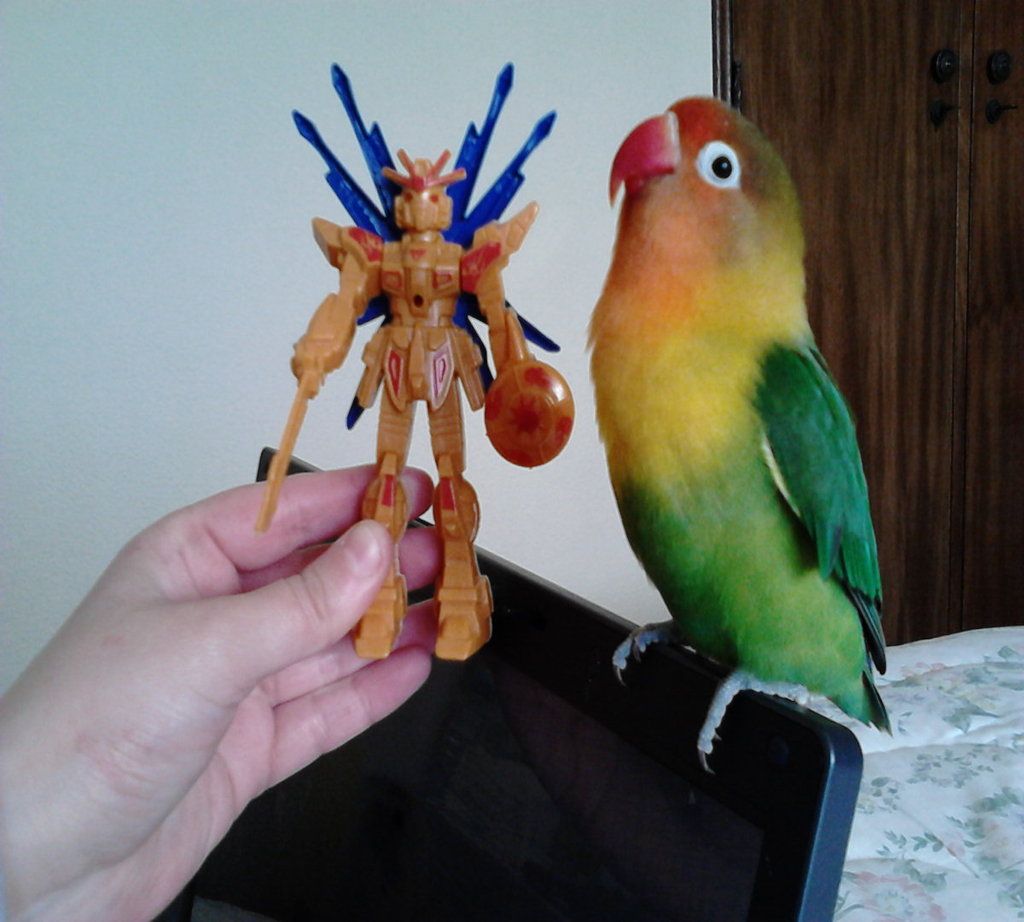 Showing curiosity
Doing some investigation on it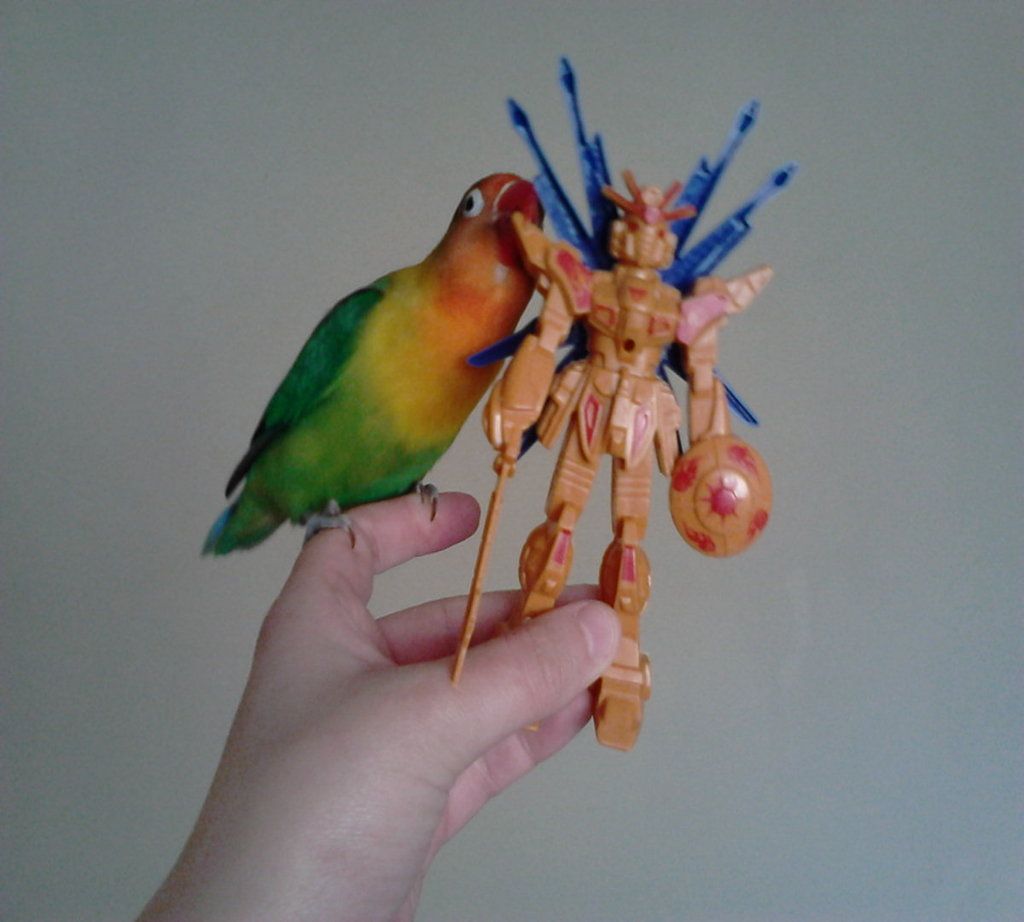 He also likes video games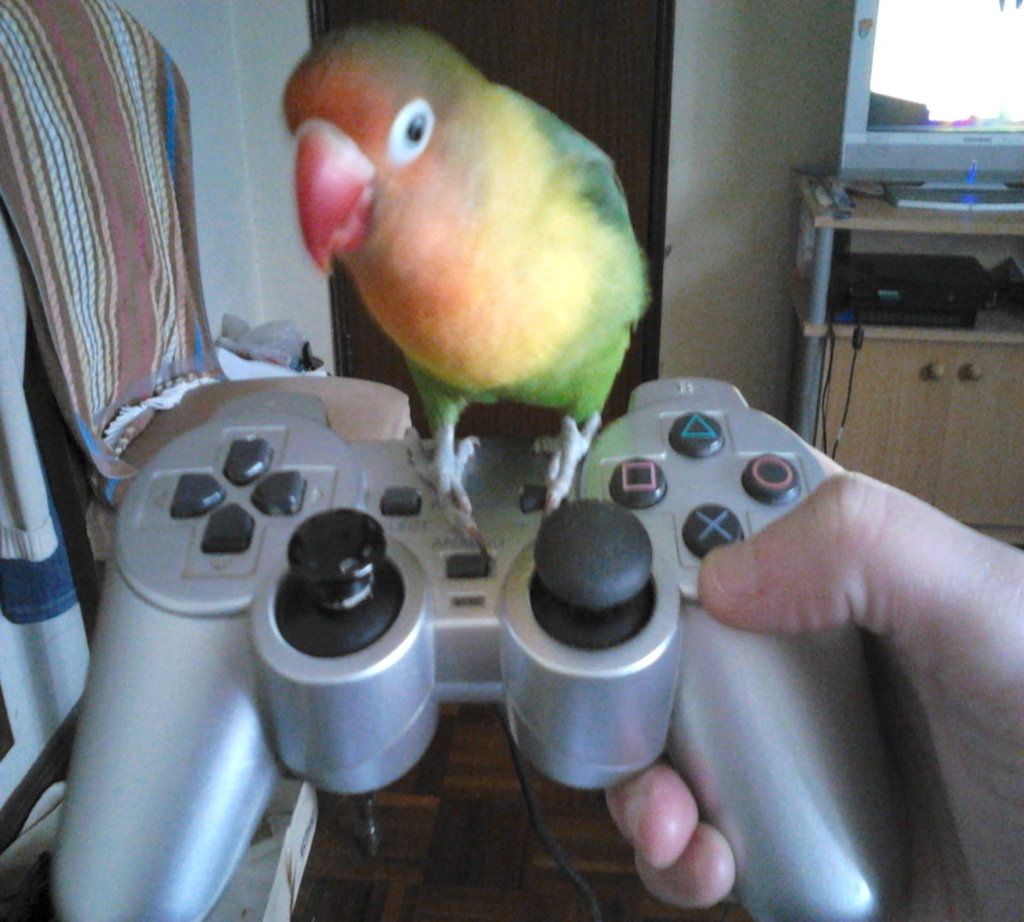 Another happy chirp as if to say, let's start the game!
My lovie also gives his toys a rest and plays peek-a-boo with me, gives a little kiss or a cuddle/preen.
He loves to snuggle on my hoody and each night before bedtime he cuddles that way and takes a little nap on me.
Khaleesi on the top of his world
Another thing he loves to do when out of the cage is to take baths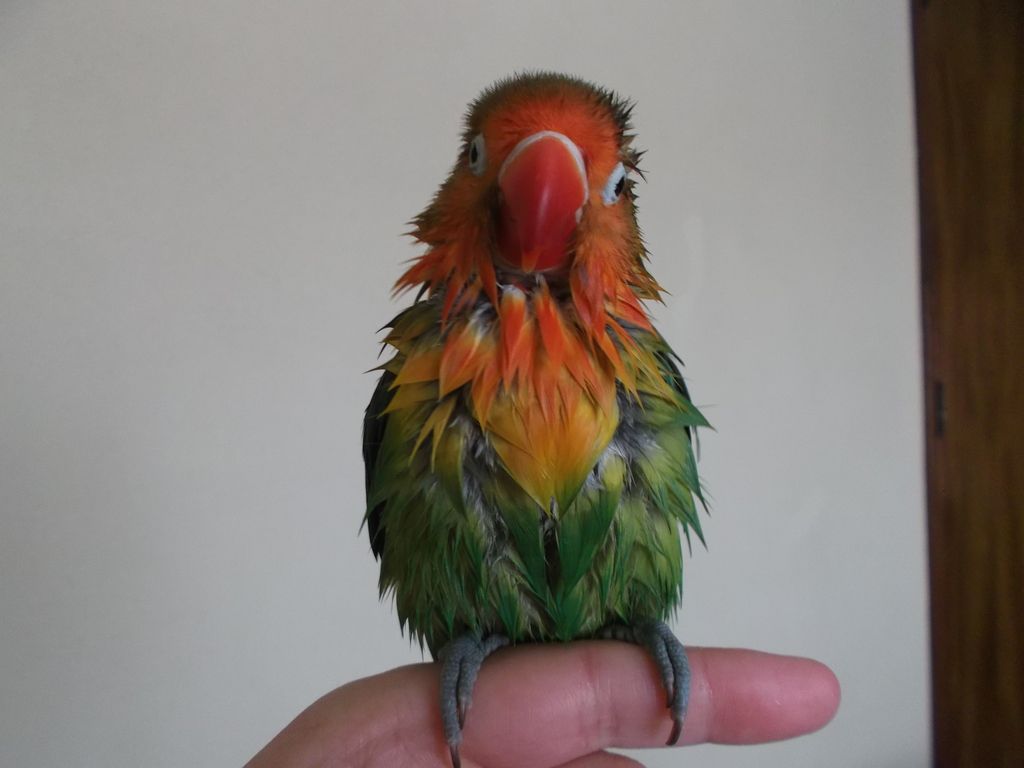 Just look at that proud and content look on his face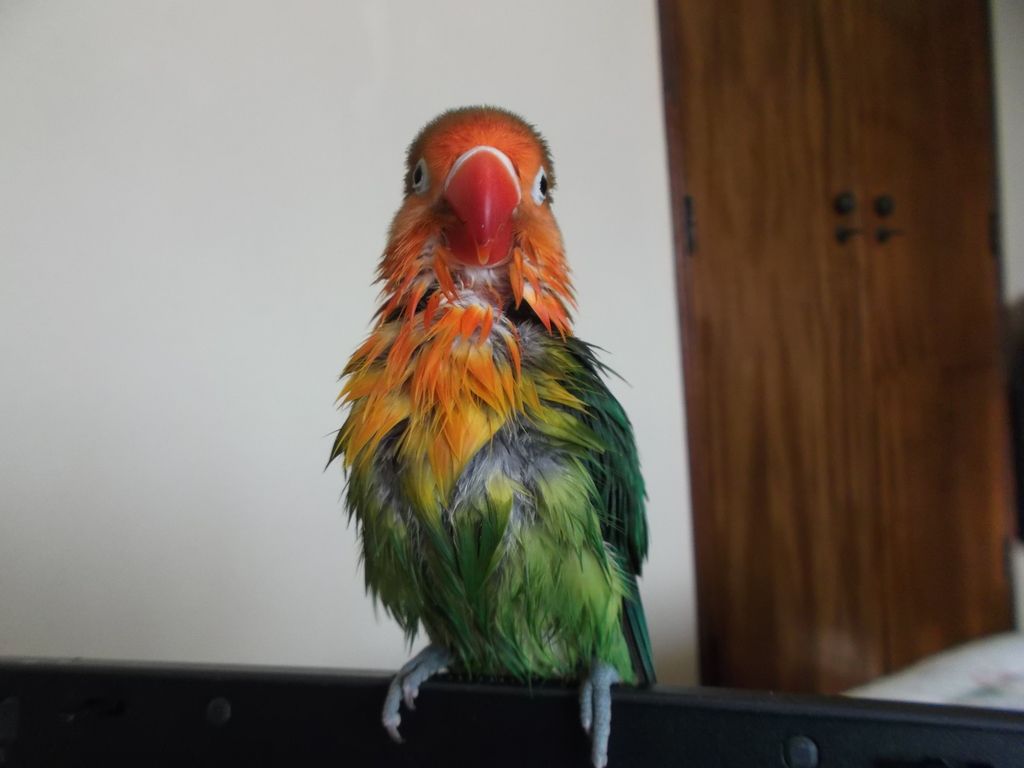 Here is a short video of Khaleesi taking a bath, if you want to see.
And we couldn't forget Khaleesi's flight buddy, Luigi. Still to this day, they are good friends.
This picture of my "two specials" is my favourite and it cracks me up whenever I see it!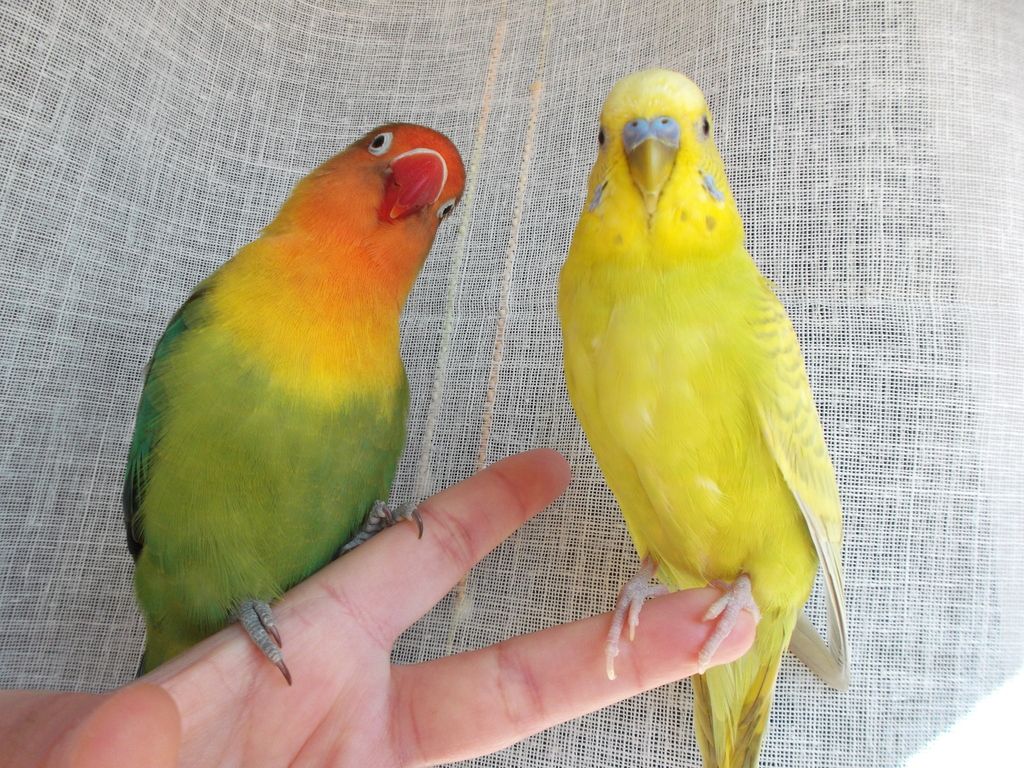 To finish it up, here are a couple more videos.
The first is one of my favourites, each morning Khaleesi "helps" me make the bed. While straightening the blankets, I inadvertently taught Khaleesi a really cute trick.
On this last video, you can see what happens when Luigi meets Khaleesi for some out of cage playtime. The unique greeting happens every time they meet.
I would like to thank you all for following Khaleesi's Playtime series. :hug:
This was but a small way to show my love and appreciation for this species of bird and to honour my precious lovie, Khaleesi.
And even though the series has now come to an end, who knows what's in store for the future, maybe a second season? Or at the very least a sporadic thread featuring Khaleesi playing a new game.