·
Exceptional Service Award Recipient
Discussion Starter
·
#1
·
Like all happy and healthy lovies, Lotas, my two month old fischer enjoys his/her baths, especially at dinner time after the sun had set for a while, go figure!
A few days ago, when I saw his/her "hairgel" on, I just couldn't stop laughing and Lotas just stood there like he/she didn't have a feather out of place.
I had to take pictures because Lotas looked so funny!
When the siblings left, I had to put a snuggly buddy so Lotas wouldn't feel so lonely.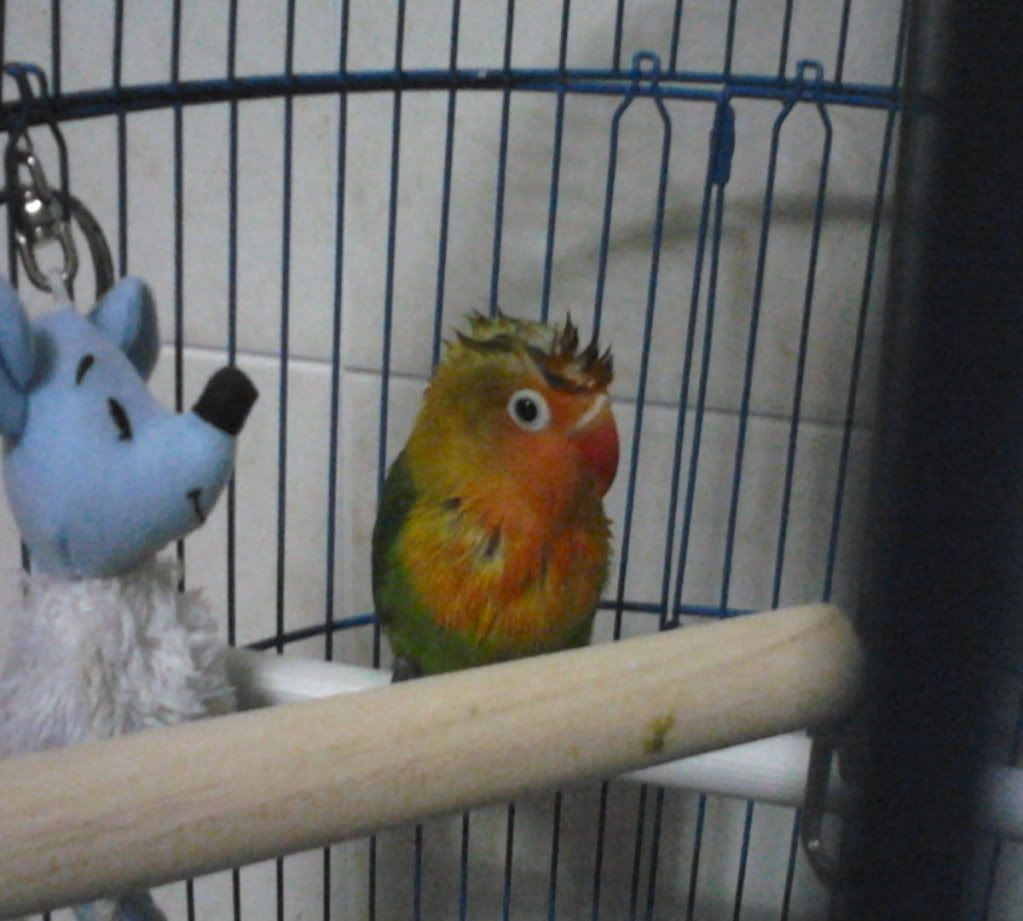 These pics I took today during Penguin's little visit to Lota's temporary cage.
They seem to get along well and do a lot of preening.
Penguin also likes the mouse. It has the same colours!