·
Exceptional Service Award Recipient
Discussion Starter
·
#1
·
Today my little Lotas turns four months old and I got him a little treat:
A fruity based stick treat for budgies, even though he is a lovebird he loves these snacks!
Here is Lotas munching on his treat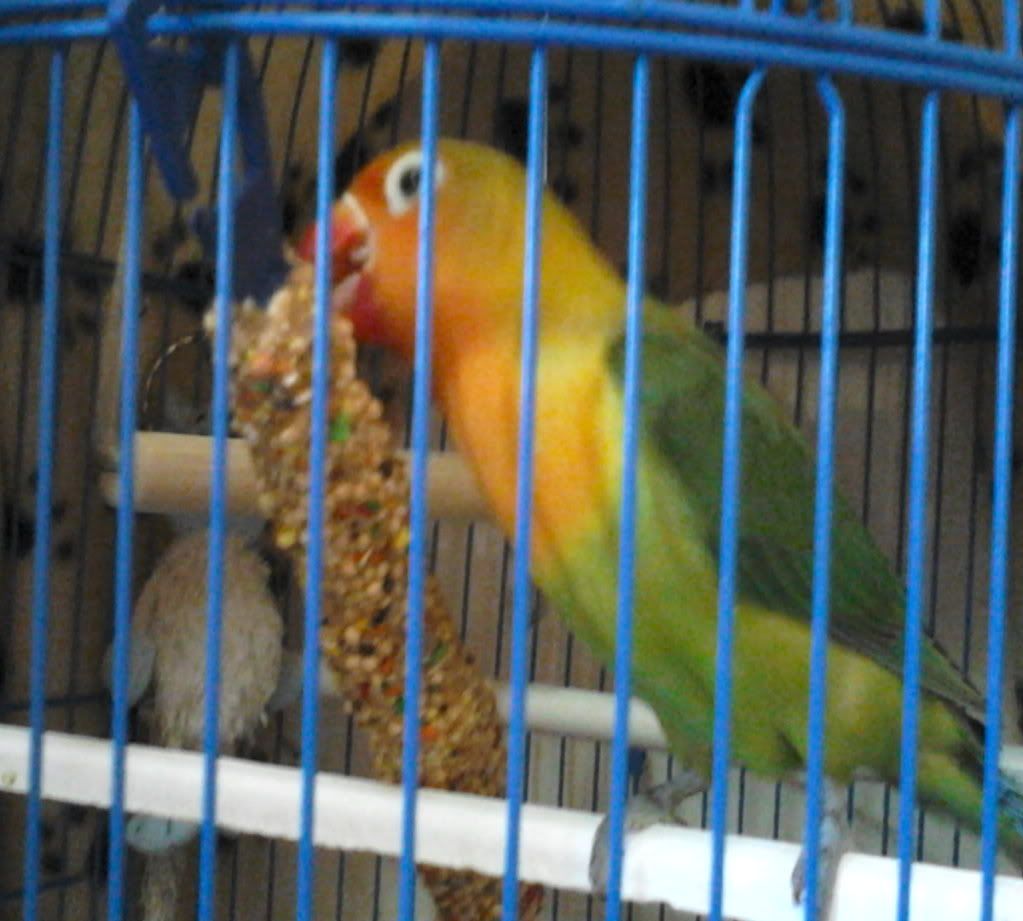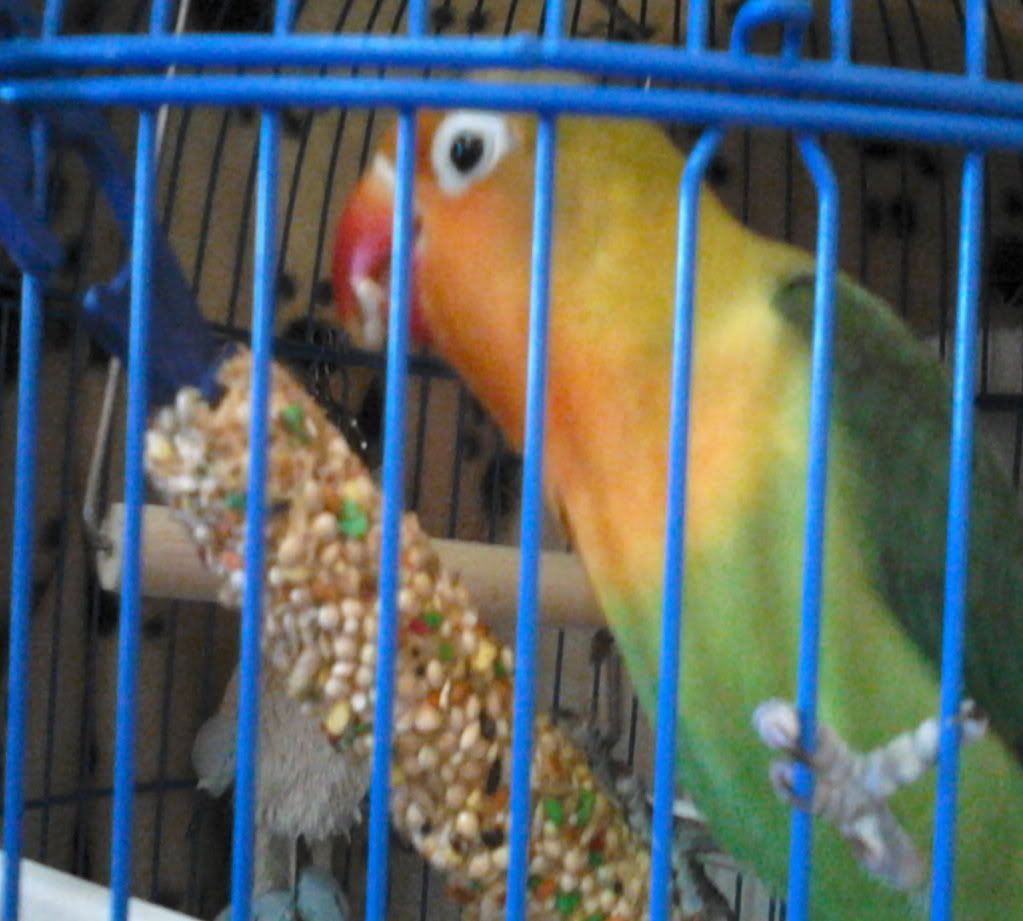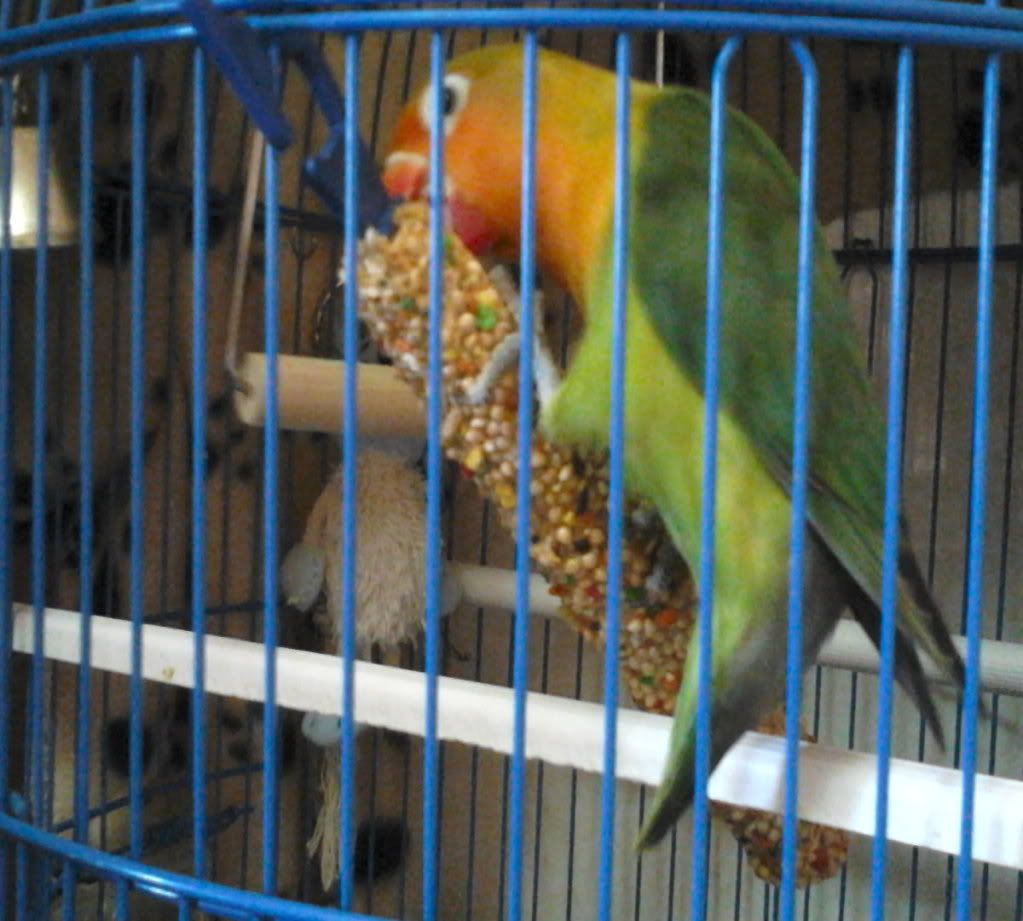 Just posing for my favourite person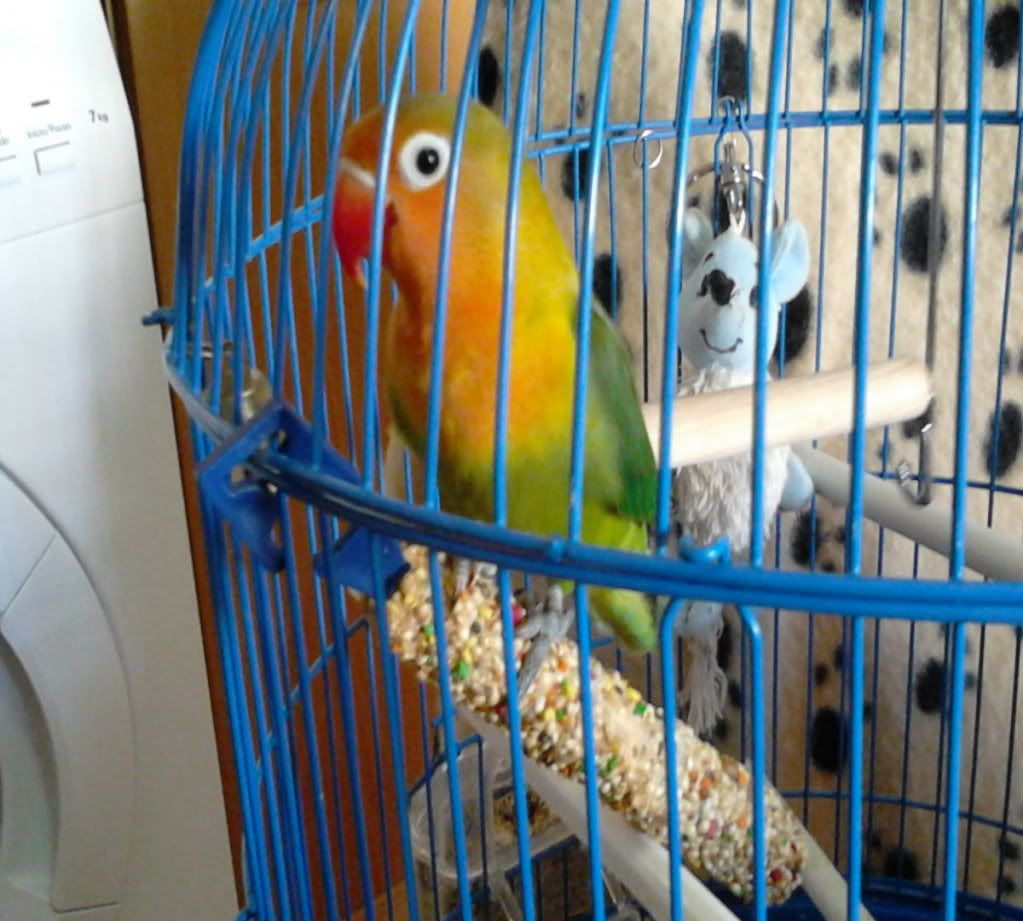 Lotas is very delicate when eating his treat, he doesn't spoil and destroy it in 10 minutes like his parents do and he eats everything, not picky at all.
He is such a good boy, he even eats his food/veggies from my hand and is learning to eat fruit with my help too.