Discussion Starter
·
#1
·
As some of you know, I just recently (well, 2 months ago) got two new budgies. Zeke is a Lutino and India is an Albino, but other than that, I have no idea about them. I'm asking owners of these mutations, or anyone that might have a clue!
I would prefer no guesses please


Is there anything interesting I should know?
And do their eyes ring like most other mutations? I know that Albino's eyes do, since India has little pink lines already, but Zeke is still full red. Will his change as well?

I doubt that there is, but is there any way to tell if they are related or not? They both have that silver band and they are roughly the same size, which is why I think that they are babies because they are much much smaller than the rest of the flock. Next to Odin, poor Zeke looks like a midget!


Thanks in advance!


Photos!

Zeke: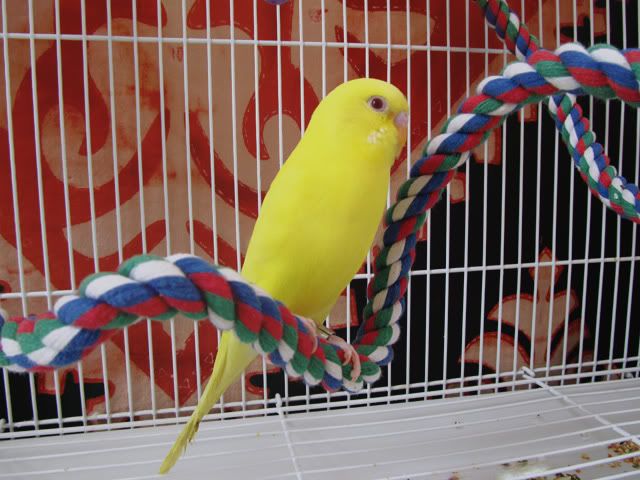 India: