Discussion Starter
·
#1
·
Hello!,
Since all of my posts lately have been about Bridgette being ill (she's doing great, by the way
), I thought I'd make a bit of a happier thread and introduce you all to my other little troublemaker. His name is Hayden and he's a Syrian hamster
I have no idea exactly how old he is, but I do know that he is at least a year as I adopted him one year ago on February 14th. We celebrated his gotcha-day the other day and I made him a healthy and tasty treat for dinner
Here's the best photo I could get of him enjoying that dinner;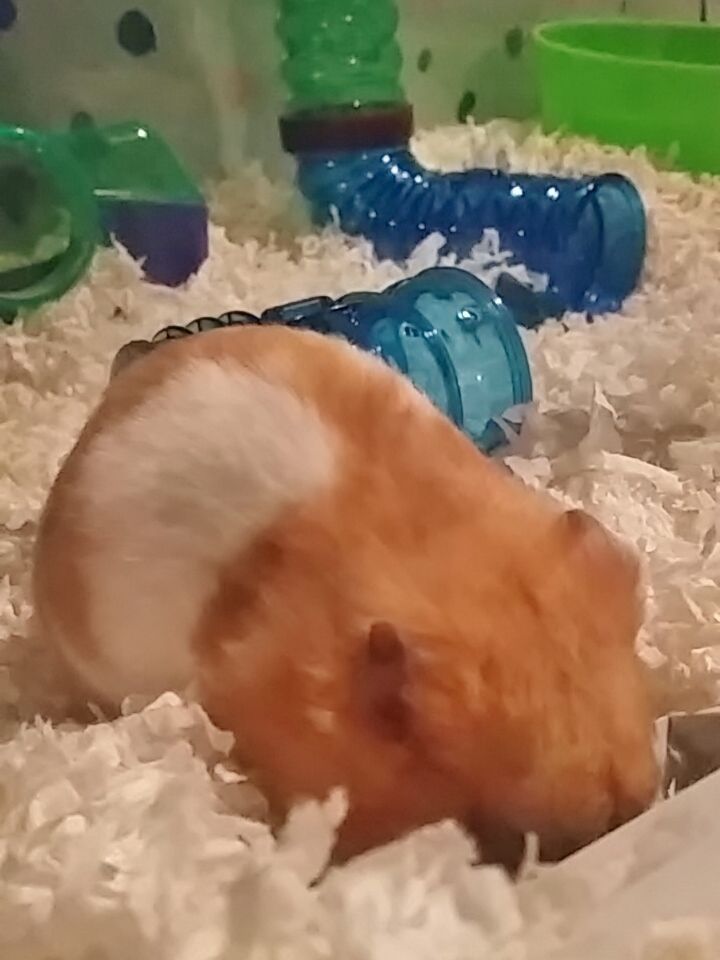 I actually went to the shelter to adopt his "brother", Hank, but ended up falling in love with Hayden instead.
They all came from a person that wasn't taking very good care of them so I made it my goal to give Hayden the best possible care I could, so far I feel I've succeeded in that goal.
When I first brought him home, he originally lived in two connected Habitrail cages (one dual storied and one single story), but after discovering he had a chronic cage chewing problem :nono:, I quickly moved him into a much safer, and healthier, home made out of a 75 gallon aquarium with a mesh lid/top (works like a bin cage). He's lived happily in there ever since and has become a master at making his own nests to sleep in and using his houses as bowls instead
(You can sort of see what I mean in the top right of the previous photo, the neon green thing is a house he flipped upside down himself to fill with treats and food.)
In that photo, you can also see his litter box to the left, because, yes, he is litter trained :clap: It was actually really easy to do and has made his home more pleasant for the both of us :laughing2:
He is also one of the kindest creatures to ever grace my life. The only time he's ever bit me is when I picked him up after eating something (my fault) and he smelled it on my hand, even then he softly put his teeth on my finger and removed them as soon as he realized it wasn't food. If only bird bites were that painless :XD: Even when I'm hand feeding him some treats he takes them nicely.
Now that you know a bit about him, ok maybe more than a little bit
, here are a few of my favourite photos of him.
Here he is meeting one of our foster rabbits, Skittles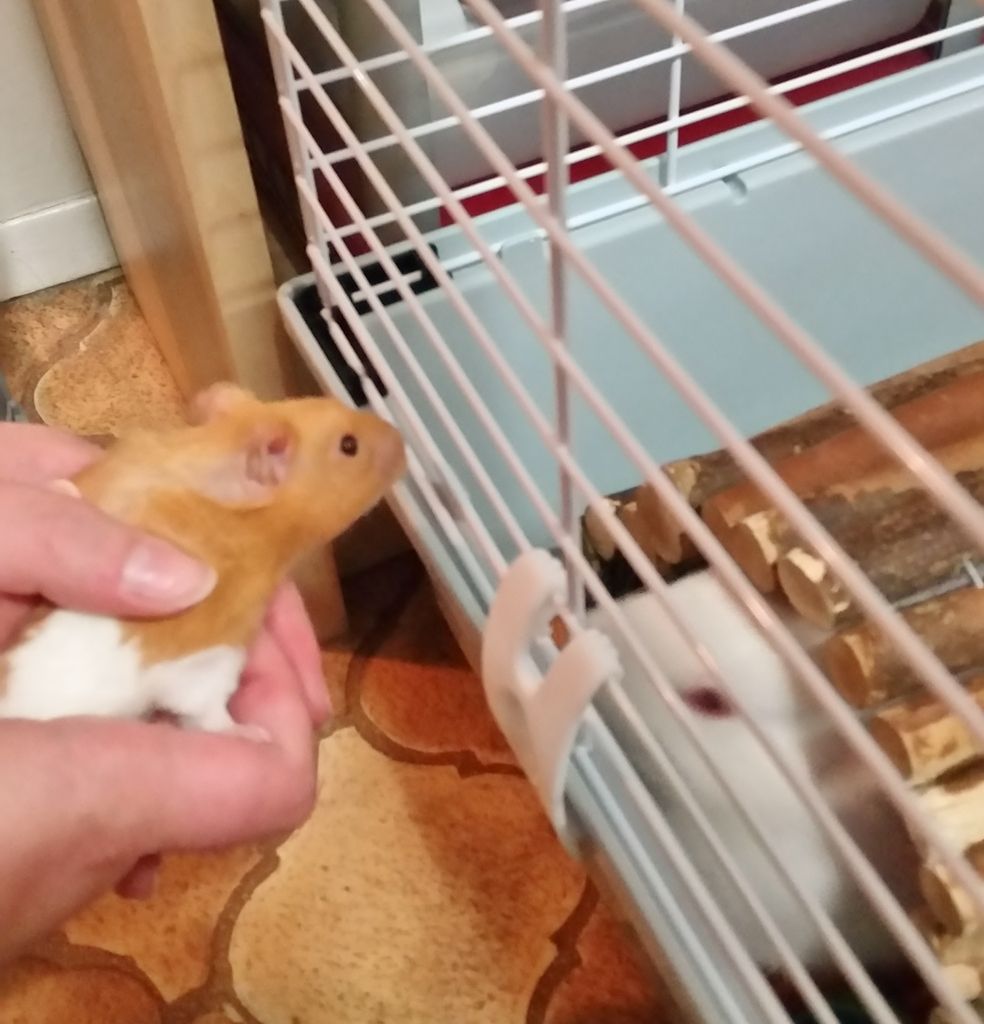 And here he is taking some nibbles out of a slice of apple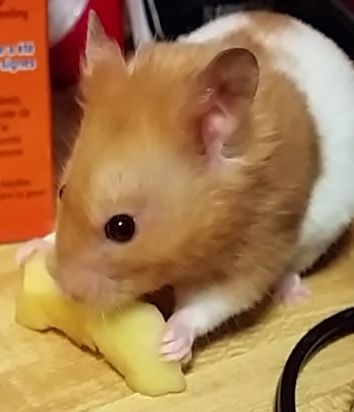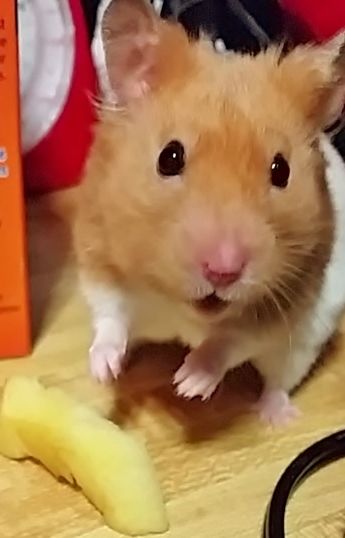 Doesn't he have a sweet little face?
roud:
I hope you all enjoyed meeting my little fluff ball. I'm really hoping for, at least, another year with this little guy