Discussion Starter
·
#1
·
So this morning while making arrangements to go look, and probably buy the cockatiel I posted pics of.....the breeder say's, I have a white faced gray that we were not interested in selling, but because we are not a hundred percent sure the cinnamon is a boy, and you said you wanted a boy, we are going to sell you this guy if you like him. They said they had no doubt's he is a boy...
Meet Shilo.....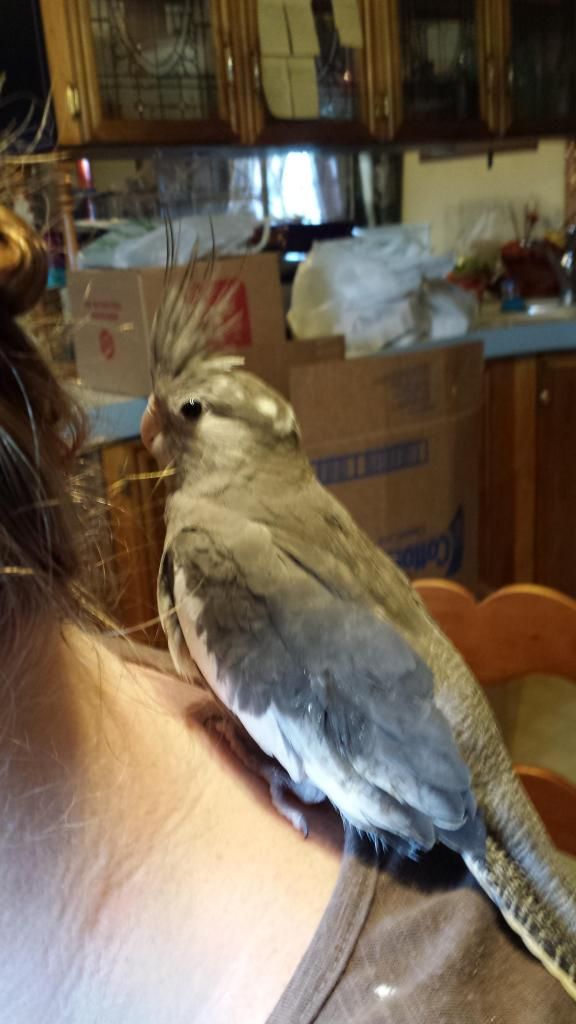 That is the breeders wife he is sitting on. He is about four months old, and according to them is a great singer. We shall see. They said he loves out of cage time, and would sit on her shoulder every morning when she ate breakfast.
I am pretty thrilled...