·
Member of the Month April 2014
Hello TB friends and Moms!
Canary World is having a Mother's Day sale on hand-fed Sun ($375) and Pineapple GC Conures ($250) this week through Sunday (Jandaya excluded). Here are some photos of them being displayed out of their cages this week.
Our Pineapples - Michele and Kim
The sleepy one is Michele
Our Jandaya (L) and Sun (R)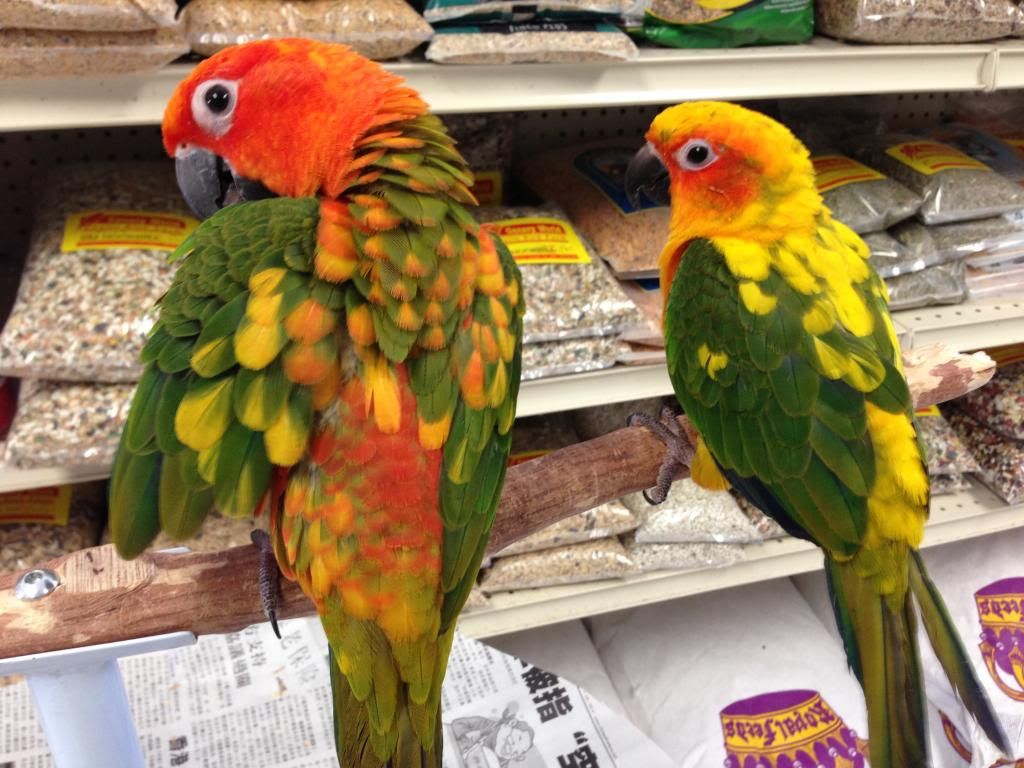 They're very playful and affectionate!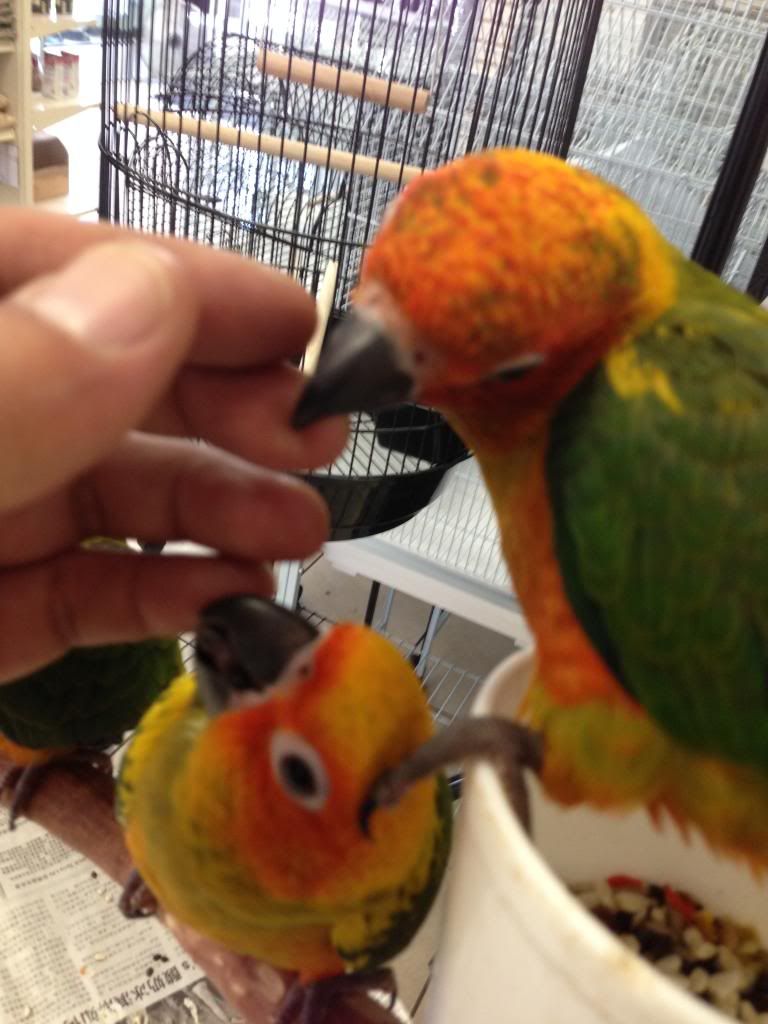 Sorry, NICK the Jandaya is excluded from the sale
Nick and Despina