Hello, long time no see.
It's been a while since I've gotten new budgies (my last round of newcomers was two years ago) and so I'm rusty with genetics. I was hoping you could tell me what this girl's mutation is.
Back:

Front (I love that one cheek patch is white and the other is blue):
Side (she's the one on the left):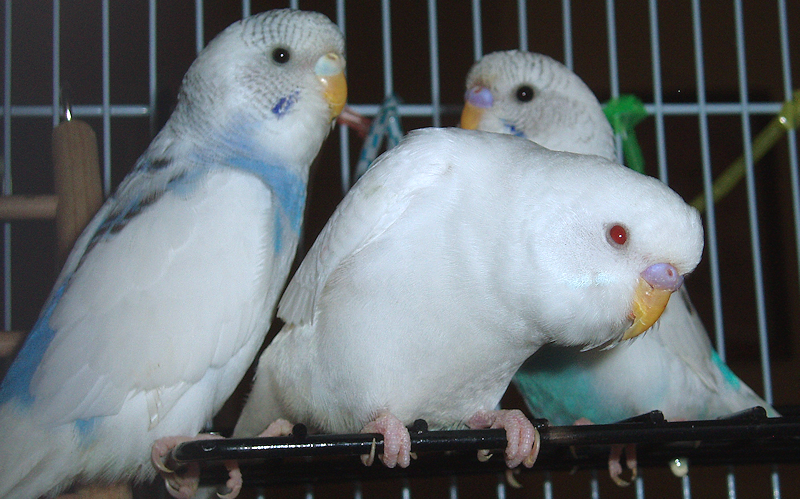 Edit: I'm adding some natural sunlight no-flash photos. In the group shots, the girl is on the left. I'm wondering if she's cobalt blue or violet sky blue, or something else.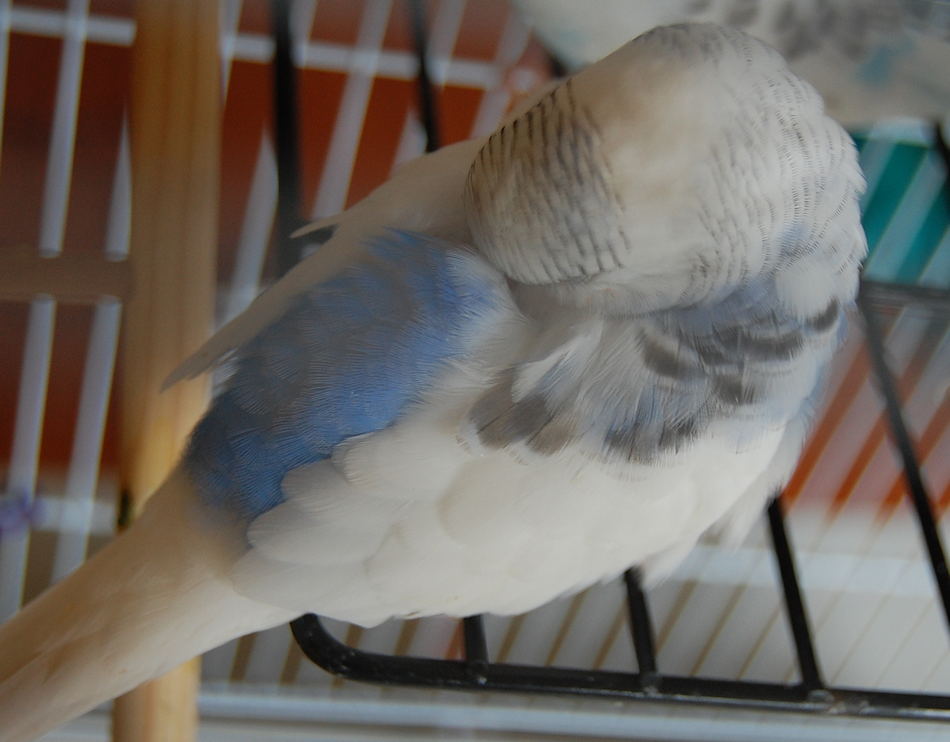 Photo bombed... :laughing2: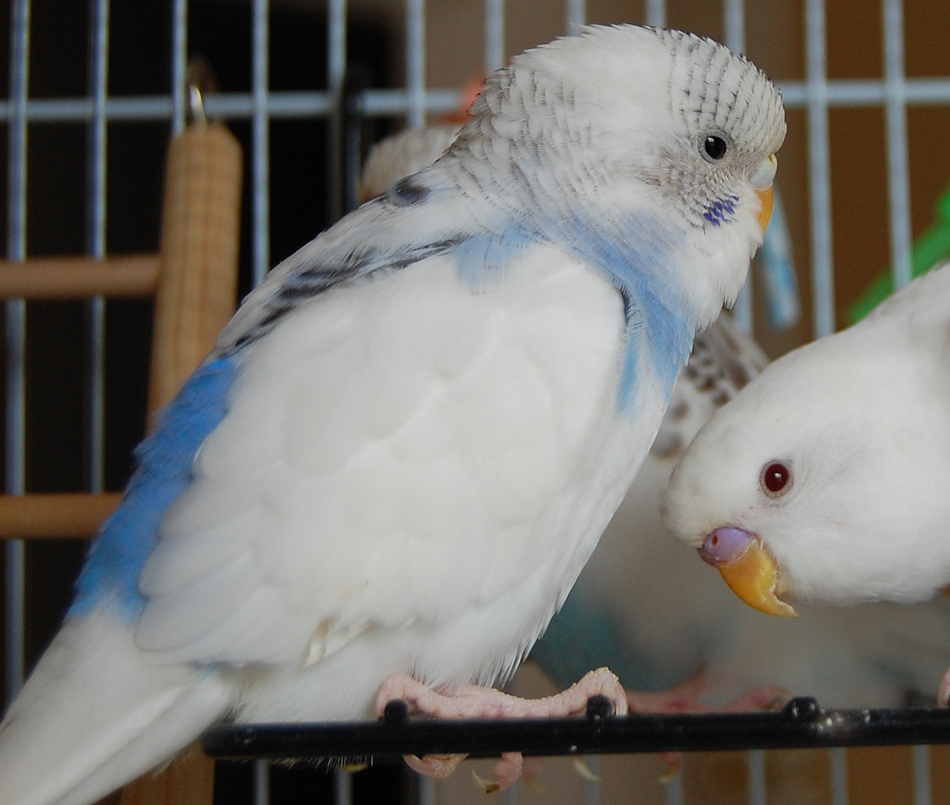 And just because her sleeping is adorably cute...