Discussion Starter
·
#1
·
Hello!! You might remember Lace one of the 6 babies that Bell and Piper had. This little girl we were first told that she wasn't a grey wing, but she is know 6 months old and is still very light. Here is a pic......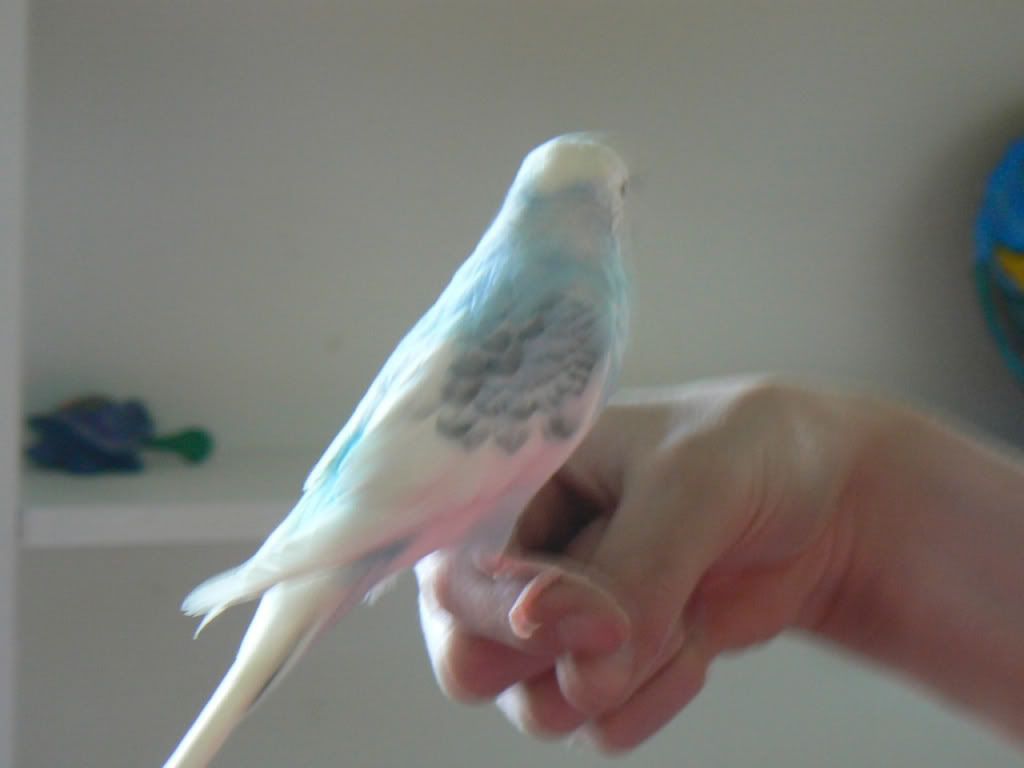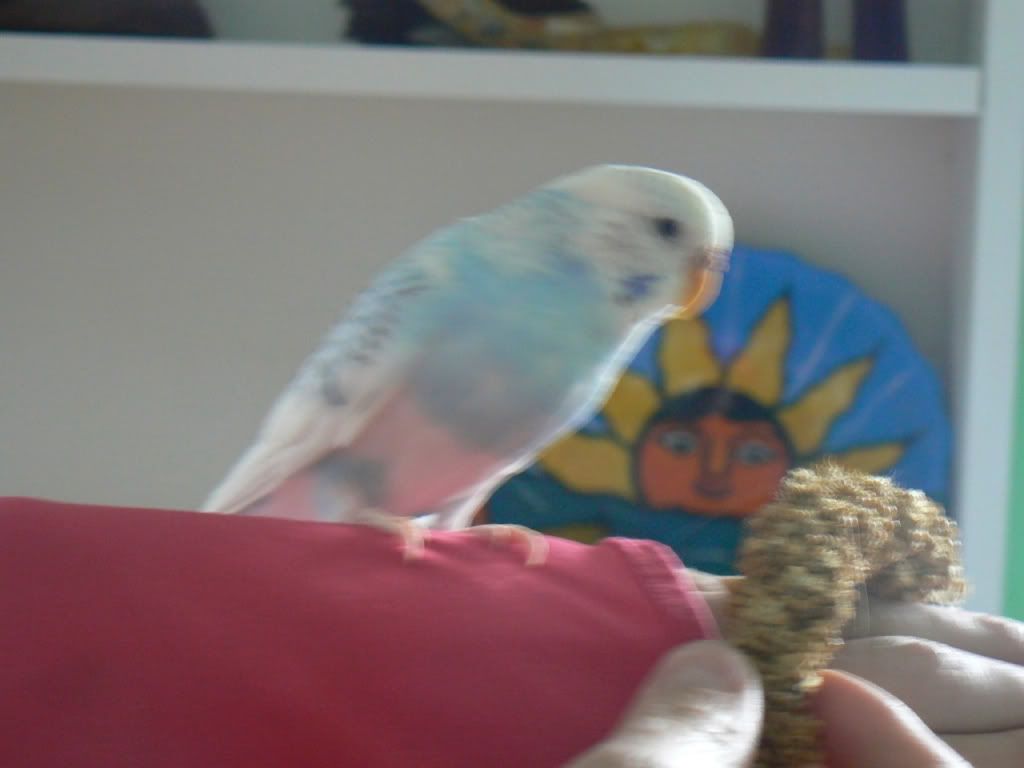 Also we were looking through are baby pics and relized that every single one of the babies had clear flight feathers even the three recessive pied babies. So that lead me to believe they might be clear flight pieds too or something else. Here is the link that has all the babies and there parents...
http://talkbudgies.com/showthread.php?t=70867
And here are some of Zeus the recessive pied baby we kept.