I've always thought that my boy Keiko was a regular dark green dominant pied. But he doesn't have a blue cere, it has been light purple for all the years that I've had him. After looking at other pictures of dark green dominant pieds, many if not most of them have the normal male blue cere. Could Keiko be a different mutation than I thought, or did his cere just not change normally (if so, what might cause this?)?
His mother was a yellow based recessive pied, and his father was a cobalt dominant pied (I think). Keiko was bred with my regular sky blue female Zu, and they had a cobalt clearflight pied, regular green chick, and a yellow based dominant pied. Not sure if any of that matters though!
Here's a few pictures of him: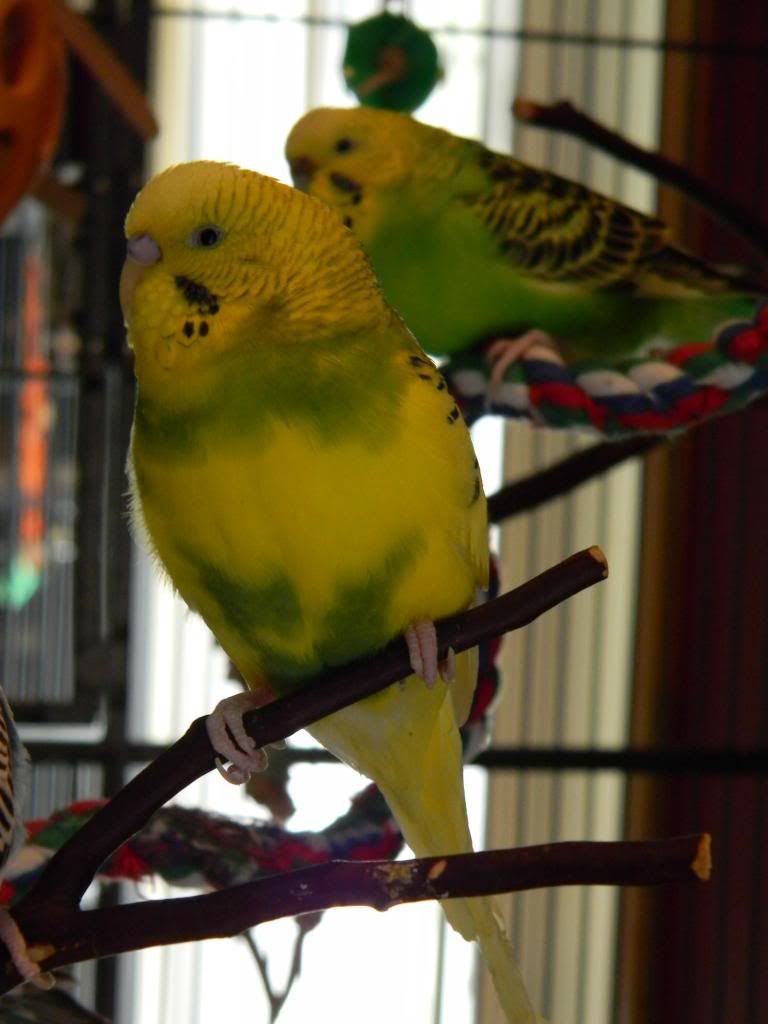 First two are without flash, colors true.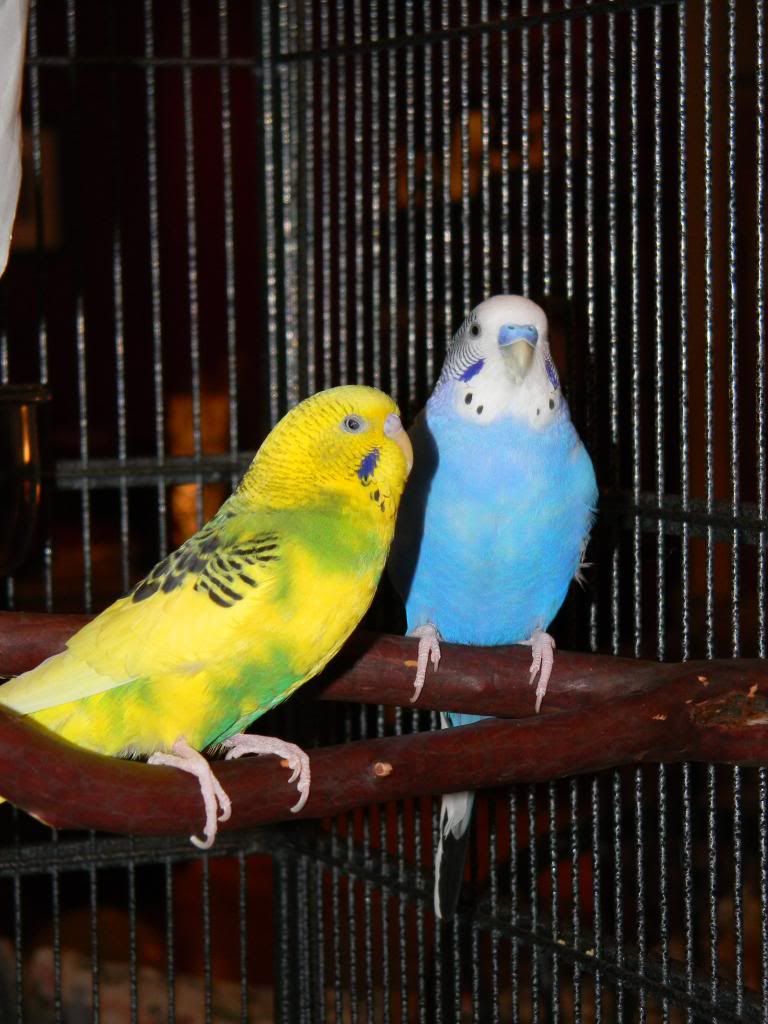 Keiko and his son, Savvy, with flash.
Thanks!